Commercial fishermen on board the Shake Down reeled in a 741 pound marlin today [July 10], with fisherman Edward Barnes saying they were "out fishing and happened to get lucky."
Mr. Barnes told Bernews, "I was fishing on the Shake Down, a local Bermuda boat in the Bermuda Big Game Classic. We were out fishing for big marlin and we happened to get lucky and catch a nice one.
"The fish weighed 741 pounds and, to my knowledge at this point, is the biggest fish on the day in Bermuda. The tournament is mostly a release tournament, unless you get a substantial fish like this one; conservation is big. Most of them are released.
"This was the only one we got today; there were a couple other boats that caught fish. One boat let go two fish, which would actually put them, in points, in front of us, but weight-wise, we have the biggest of the day.
Asked about the crew, he said: "It's a good bunch. We do it every year, we always get together, and we enjoy doing this. Even if we don't catch one, we have a good time of it."
Mr Barnes also noted that they are commercial fishermen, and the fish was not caught as a trophy, but will be completely used.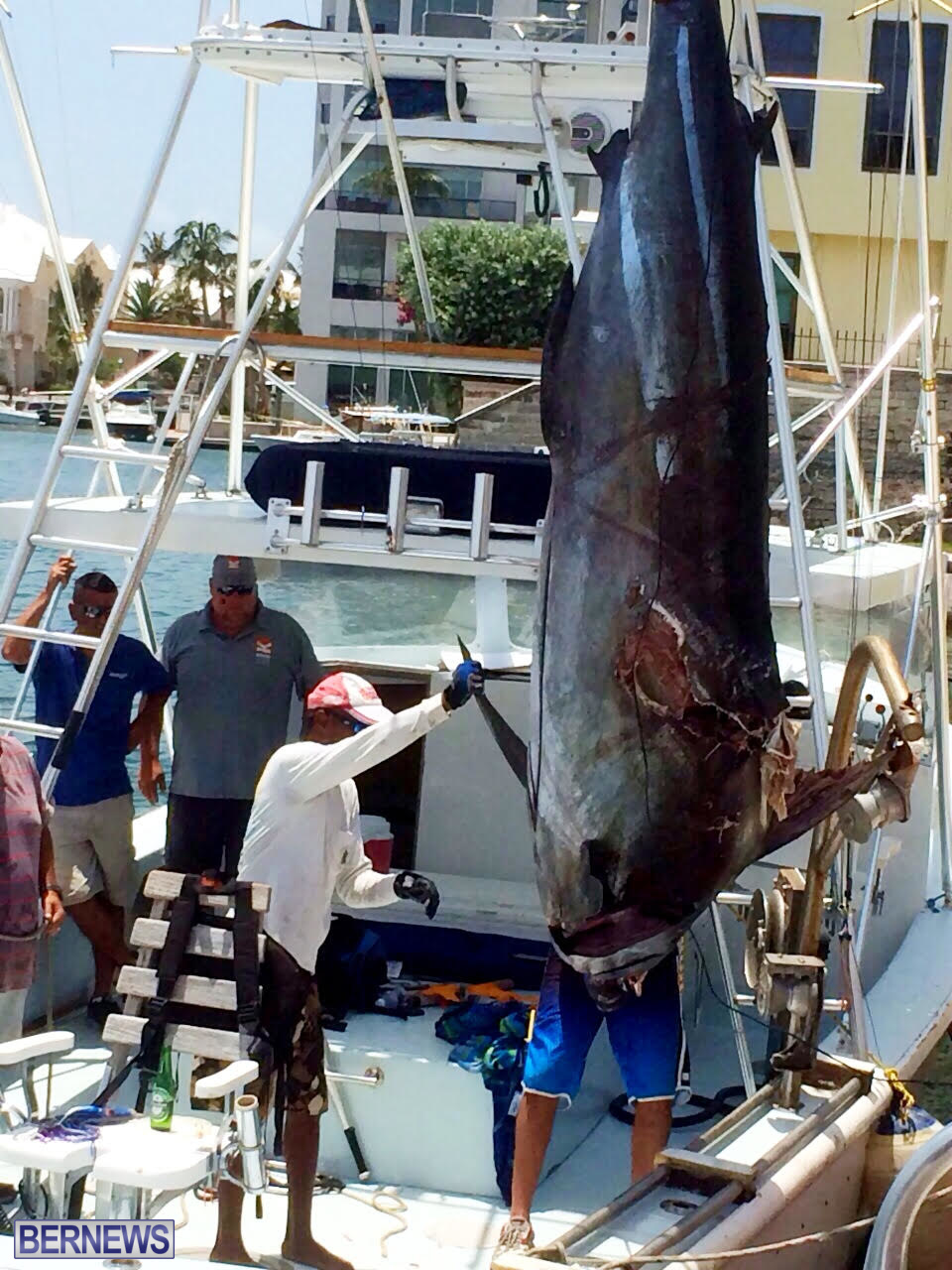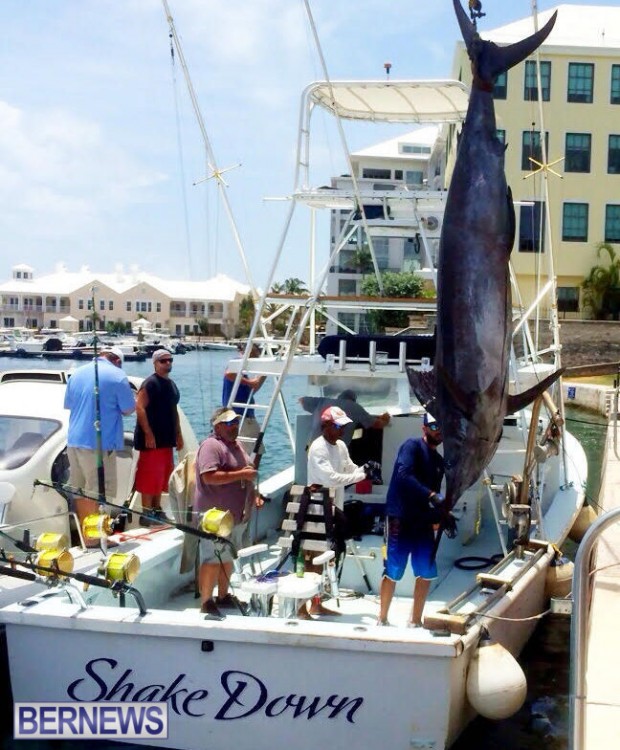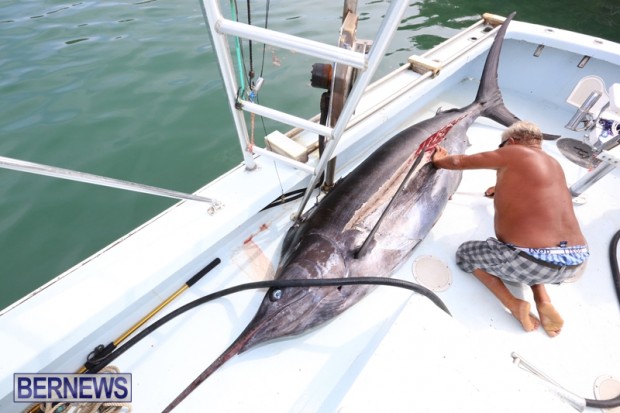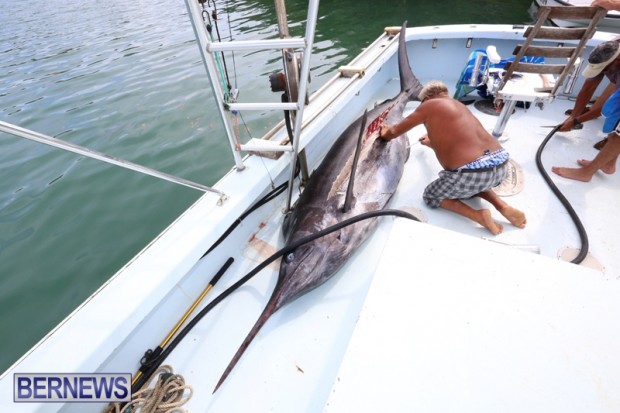 Read More About