East End Group [EEG] has awarded four of its employees, representing 35 years of service, with long service awards, including Lisa Eatherley [20 years], Kira Hines [5 years], Sheila Aguiar [5 years], and Cecilia DaCosta [5 years].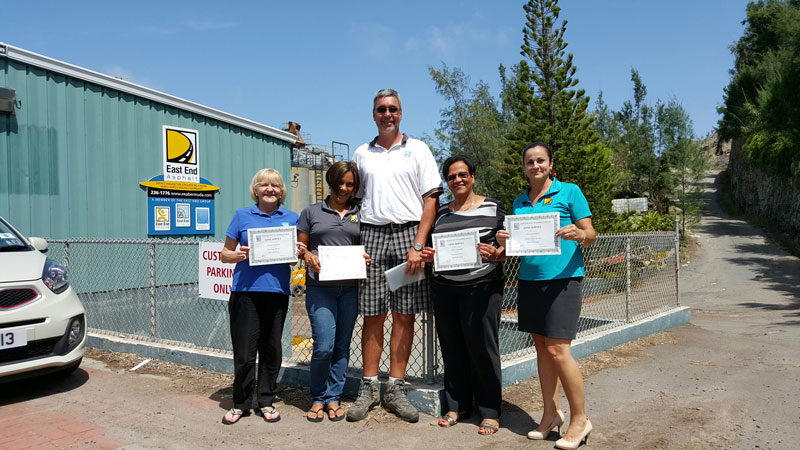 EEG CEO Brett Marshall presented the certificates, saying, "We take great pride in supporting our staff as they are our greatest asset. We offer our sincerest thanks and gratitude for their time and dedication over the years while they support our company."
EEG is the Parent Company of East End Asphalt, East End Telecom and Renaissance Aviation Limited.
Read More About