The Bermuda Rugby Football Union announced that four Youth Rugby players will be attending Atavus Rugby Residential Camp at Rutgers University in New Jersey; Mikel Dill [CBA], Corrie Cross [WA], Emily Sinclair [MSA] and Haley Place [CBA].
The players will get to experience a week designed to replicate a US National Team Training Camp with elite coaches Matt Hawkins, Shawn Pittman and Emilie Bydwel. The camp will combine fitness testing, delivered scores, strength & conditioning instruction, as well as high performance education in mental skills, tactical development, strength & conditioning, recovery, and nutrition.
BRFU Youth Development Officer, Patrick Calow said, "This is wonderful opportunity for our Youth Players to learn from some of the best coaches in USA Rugby. They will get to train and play alongside some of the top youth players in the United States as well as understand more about the pathway towards College Scholarships through Rugby"
Girls Rugby Head Coach, Kelli Nusum said "Following the camp the athletes will be able to use the technical, nutritional and educational knowledge that they gain to elevate and refocus their goals on and off the field. These athletes all enjoy playing rugby, show promise and will represent Bermuda well in this high level environment".
They also extended their thanks to the XL Catlin group for providing our young players with this opportunity, as XL Catlin sponsor the partnership with Atavus, which also sees their Coaches visit our island 3 to 4 times a year, and provide our Senior National 7s teams with world-class coaching at overseas tournaments.
Mikle Dill in action for Bermuda U17 team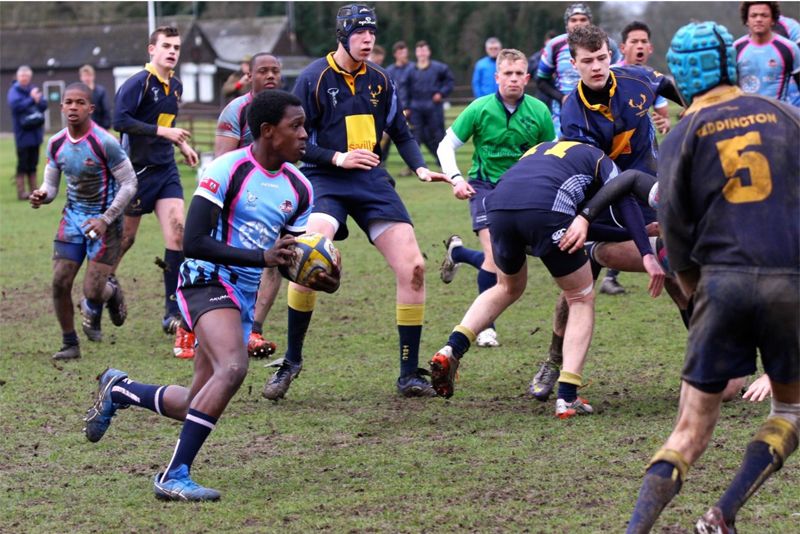 From left to right Corrie Cross, Emily Sinclair, Haley Place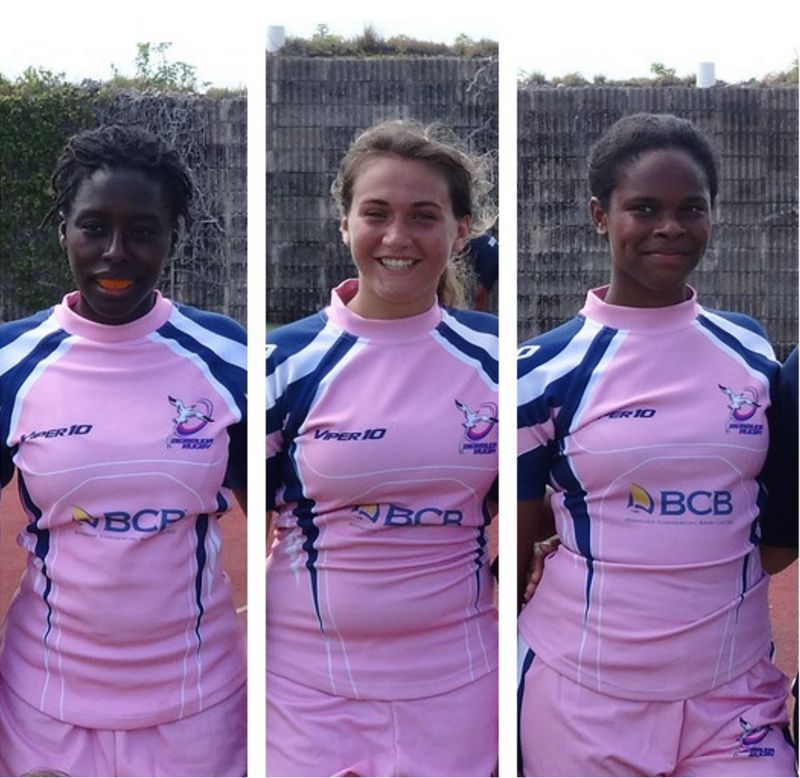 Read More About