Tropical Storm Danny has strengthened into the first hurricane of the 2015 Atlantic season, however the Bermuda Weather Service said it is not a threat to Bermuda at this time.
The BWS said Danny's closest point of approach to Bermuda within 72 hrs is forecast to be 1059 nautical miles to the southsouth east at 12pm on Sunday August 23.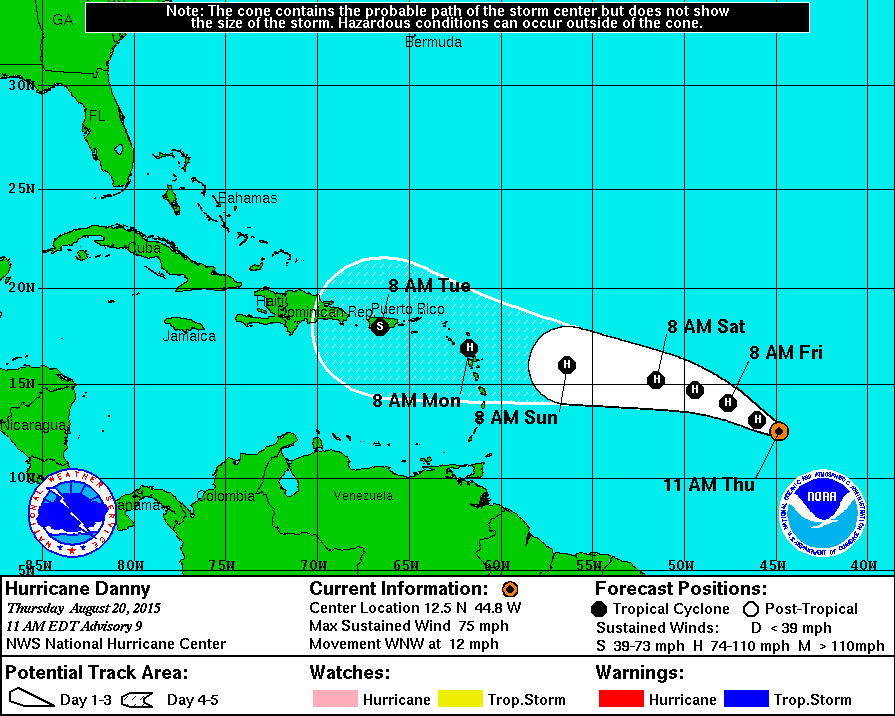 The U.S. National Hurricane Center said the hurricane has maximum sustained winds of 75mph, and additional strengthening is forecast during the next 48 hours.
While Danny is the first hurricane of the 2015 Atlantic hurricane season, it is the fourth named storm, as yropical storms Ana, Bill and Claudette formed earlier in the year.
NASA's Terra satellite captured the view below of Danny at 10.15am EST today [Aug 20] just before it was classified as the 2015 Atlantic Ocean Season's first Hurricane.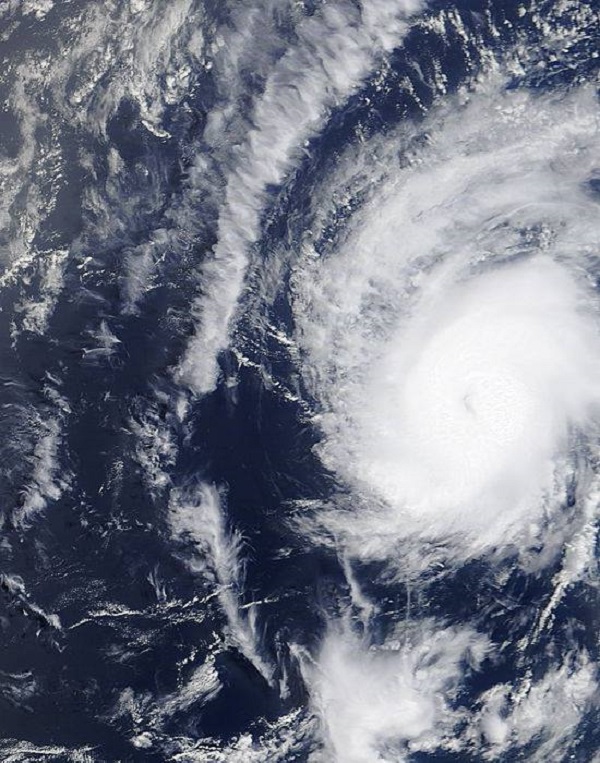 Read More About