Bermudian student Rosemary Hall has been awarded $5,000 by the Bermuda Historical Society as she continues her research into Bermuda's unique dialect while studying for her doctorate at Oxford University.
Ms. Hall recently completed her M.Phil in Linguistics at Oxford, resulting in her 35,000 word thesis entitled Introducing Bermudian English: A Phonological Analysis, which explores the sounds of Bermudian English, its phonological system, and how it has developed since the island's colonization.
The Bermuda Historical Society has for some 20 years awarded a financial grant to a Bermudian graduate student studying an aspect of Bermuda history; past recipients have included Drs. Clarence Maxwell, Kim Dismont Robinson, and Theodore Francis.
In her draft proposal, Rosemary Hall said, "In the field of Linguistics, the study of dialects around the world helps us to understand how new accents develop under different conditions of language contact and social structure. Since language is always changing, dialect documentation is an important academic and cultural priority.
"No two world Englishes are the same because they each reflect unique histories and cultures. Bermudian English [BerE] is no exception to this, and yet it remains 'one of the most severely under-researched varieties of English' in existence.
"While hundreds of dialects, from Australian English to Jamaican Creole, have been investigated by linguists, Bermudian English has for the most part been neglected, despite the fact that it is the result of an extremely long and varied linguistic history, and a reflection of our unique culture.
"Bermuda was the first settlement, after Jamestown, where English was spoken outside the British Isles, and since its colonization the island has seen a rich mix of British, American, Caribbean and Portuguese influences, among others."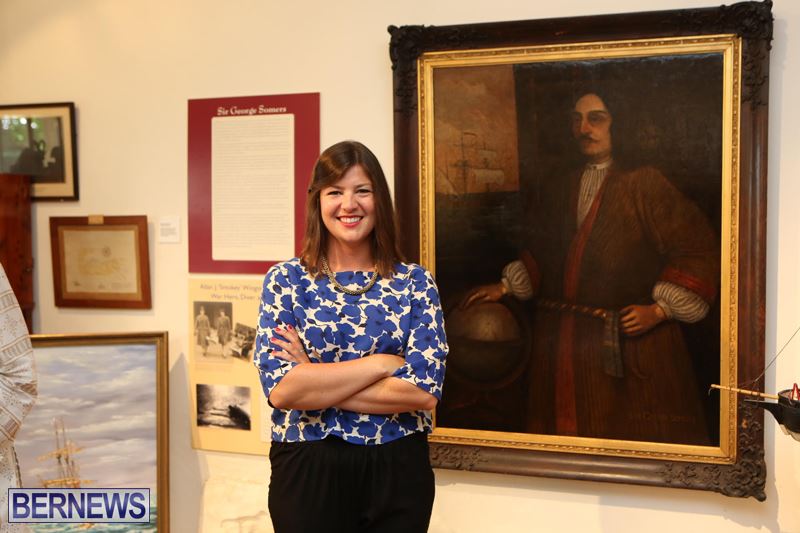 "Where BerE is included in the academic literature, this is brief and usually inaccurate – mentions of 'Bermudan,' for example, are common in textbook citations, and Bermuda's geographic location is all too often misunderstood.
"As a Bermudian researcher with an academic background in Linguistics, I hope to put Bermudian English 'on the map' in the academic community at the same time as helping Bermudians to celebrate their dialect through collaborative projects, publications and cultural initiatives; my research to date has shown that attitudes towards the dialect are overwhelmingly negative.
"I have just completed my M.Phil in Linguistics at the University of Oxford. My M.Phil thesis, entitled Introducing Bermudian English: A Phonological Analysis, is a 35,000 word overview of the sounds of Bermudian English, i.e. its phonological system, and an examination of how it has developed since Bermuda's colonization.
"The study, based on dialect recordings with over 30 Bermudians, aims to 'demythologize' Bermudian English, showing that it is neither an Elizabethan relic, nor a Caribbean dialect, but an extremely unusual 'mid-Atlantic' accent that incorporates features of all its 'input' varieties as well as a large number of innovative features that are unprecedented in other dialects.
"No overview of BerE's phonology has been published since 1933, so my study represents a baseline for further sociolinguistic work on the dialect, and the first attempt to explain the development of BerE over time by examining the island's social history, and its history of language contact.
"The sociolinguistic interviews I have conducted, and will continue to conduct, with elderly Bermudians represent extremely valuable oral histories, which, with the participants' consent, can be made available to other researchers, archives and museums in Bermuda.
"The M.Phil represents the first major section of my Ph.D, which will be completed in 2018. The remaining chapters look more closely at the social meaning of the accent: how it is perceived, how it is distributed socially, how it is changing, and how attitudes towards it affect its usage on the island.
"In particular I am interested in ways in which young Bermudians use 'old' 'Bermewjan' features to forge their identities, especially in dialect performances seen both in everyday life and on social media. These chapters will be based on further sociolinguistic fieldwork in Bermuda, and a combination of qualitative and quantitative analysis of the language data collected."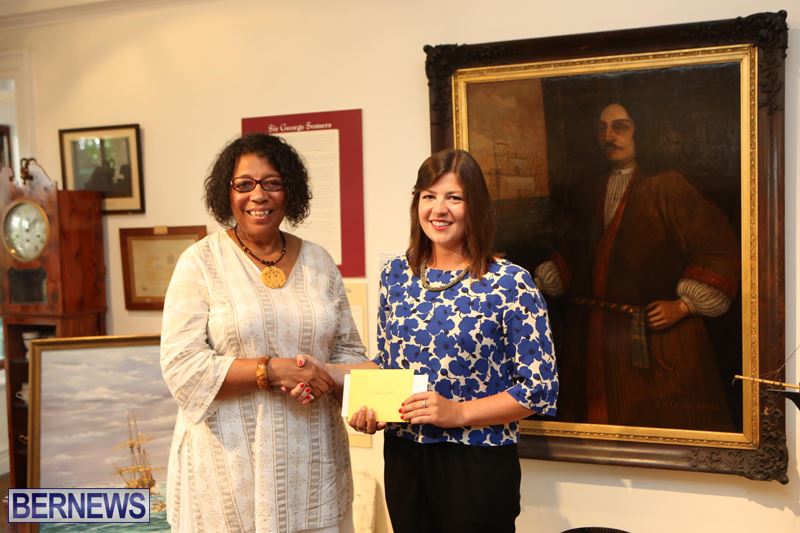 "Over the course of my remaining doctoral programme I will be presenting my work at a number of international linguistics conferences.
"In September of this year I will be presenting my work at the Language Variation and Change conference [UKLVC] in York. From October I will be back in Oxford for Michaelmas term, completing preliminary reading in preparation for my next chapters.
"From January to February 2016 I will be studying under Professor Penelope Eckert as a Visiting Student Researcher at Stanford University with the aim of planning my final fieldwork session in Bermuda, to take place in the spring. In June 2016 I hope to present at the Sociolinguistics Symposium in Murcia, Spain.
"I will then be based in Oxford for the remainder of the doctorate, writing up the remaining chapters. I am expected to complete by November, 2018 at the latest.
Regarding her other interests, Ms. Hall said, "I'm a keen amateur distance runner and am also committed to raising money for cancer charities, so I have often combined these interests. This year I completed the London Marathon in aid of Macmillan Cancer Support, raising over £4,300 for the charity. I've previously run the Bermuda and Oxford Half Marathons for PALS and Cancer Research UK.
"During my time at Oxford I've maintained a special interest in student welfare, training at the Counselling Service as a University Peer Supporter and Nightline volunteer, and serving on my College Executive Committee as Welfare Officer both at undergraduate and graduate level.
"I play the violin, and am a member of several orchestras and ensembles in Oxford."
Read More About