The Salvation Army is getting set to host "Boundless," the Congress of the Salvation Army in Bermuda, in Hamilton from November 12 through November 15.
A spokesperson said, "Although the work of the Salvation Army is well known in the islands of Bermuda, we wish to keep to the forefront the ongoing work of the Community and Social Services section of the Salvation Army.
"Through our work in the trenches, we carry out the mission of the Salvation Army in very practical ways and in so doing operationalize the mission to share the love of Jesus Christ, meet human needs and be a transforming influence in the community of our world."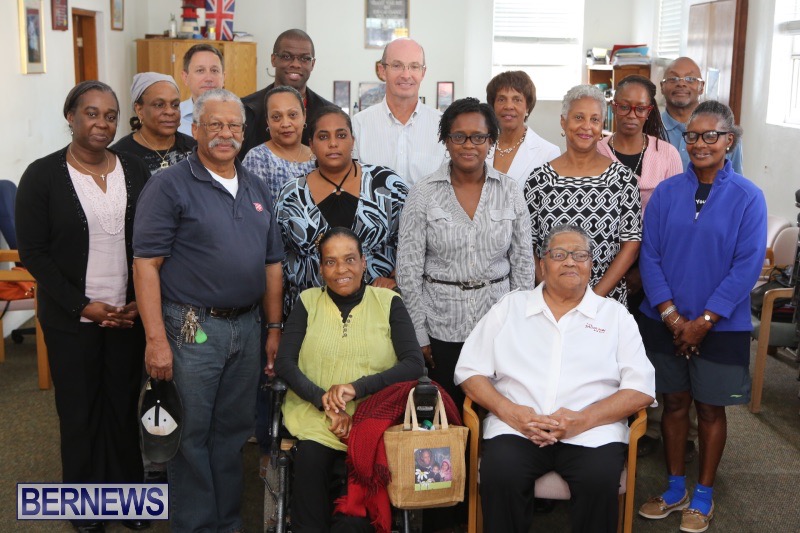 "Executive Director of Community Services Beverly Daniels has oversight of the Ccmmunity services programmes here in Bermuda. She collaborates with committed, skilled managers who supervise teams of caring individuals to carry out the fine work of the Salvation Army in Bermuda.
"The managers and members of the Board of Management within the social services departments ensuring that we meet the needs of suffering humanity in Bermuda are Lynn Gordon, Family Services Manager; Jamel Bean Emergency Housing Manager; Augustina lbegbuna Raynor, Programme Director for Harbour Light; Chandra Lee Bascome, Business Manager; Lionel Cann, Coordinator of the Street Ministry; Rosemary Phillips, Chaplain; and Beverly Daniels, Executive Director.
"We wish to introduce to the Bermudian community, members of the Community Council board, volunteers keenly interested in the work of the Salvation Army in Bermuda. They support the Social Services team as we work to fulfill the mission as stated previously.
"The primary remit of the council is to provide the Executive Director with administrative advice relating to programme, business and policy matters. The Community Council board also "assists the management in ensuring that the service is effectively and efficiently administered."
"Other key responsibilities include to review on a regular basis the mission, goals and objectives and strategic plan of the institution/programme; to review established policies and procedures; and to assist management in the area of fundraising, human resources planning, property and special projects.
"Forming the board of the Community Council are Chair, Mary Salegio; Vice Chair Richard Keane; and members at large Marva Allen, Carol Bassett, Julian Rose, Pamela Richardson, Clair Ann Moore, and Glenn Fubler.
"We present this board to the Bermuda public acknowledging how blessed and appreciative we are to have persons of this caliber forming a supportive network around us. Working with them we are certain to meet success in carrying out the mission and vision of the Salvation Army here in Bermuda."

Read More About