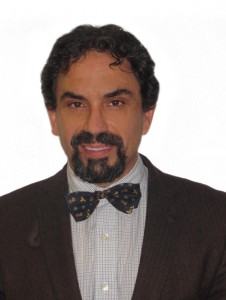 Oyster Consulting [Bermuda] Ltd announced that Henry Komansky has joined the financial services consulting firm.
Mr Komansky will be providing general compliance consulting with an emphasis on AML/CFT consulting, client due diligence, investigations, targeted training and MLRO services.
Mr Komansky brings more than a decade of expertise in international financial services, including the international banking and insurance arenas.
In addition to his management experience as a Chief Compliance Officer, he has extensive depth with AML and CFT regulation as an attorney, a MLRO and as Head of Analysis for the Bermuda Financial Intelligence Agency.
Mr Komansky has criminal and investigatory experience as a criminal prosecutor and as a Special Agent with the Federal Bureau of Investigation, where he was commended for his work on the 9/11 investigation in Washington, DC.
"Henry brings a wealth of experience and knowledge in many different areas which will complement the existing suite of services provided within the Bermuda market," explains Alison Morrison, Oyster Consulting [Bermuda] Managing Director.
"Together with our US-based operation, Oyster Consulting LLC, we are able to provide comprehensive regulatory expertise in multiple jurisdictions."
Throughout his career, Mr Komansky has focused on compliance and, specifically AML/CFT procedures and programs in support of the business objectives of a company. He will help Oyster Consulting's clients proactively run and manage their businesses, providing strategy and structure that support long-term success and day-to-day confidence.
Mr Komansky said, "Today, enhanced corporate governance, compliance and risk management are at the forefront of the minds of regulators, investors and investment managers alike.
"I am pleased to be working with a firm with a proven track record which is focused on delivering solid results based upon experience, and to offer practical solutions to the financial industry."
"We are thrilled to have Henry join Oyster, and look forward to the contributions he will be making to our team," added Rob Hall, a Bermudian and founding principal of Oyster Consulting LLC in Richmond, Virginia.
"His expertise in AML/CFT and regulatory compliance will enhance the services we offer to our clients."

Read More About