Jaquii Pearman-Desilva has been sentenced to life in prison after being convicted of the murder of Prince Edness, with the Court ruling he must serve a minimum of 35 years before being considered for parole.
On December 7th 2014, police responded to a shooting that took place in Southampton, which saw 29-year-old Prince Edness fatally shot, and the suspect fire at a police officer who was chasing them.
Mr Pearman-Desilva, 20, had denied the charges, which included unlawfully killing Mr, Edness, using a firearm to commit the offense and possessing a prohibited weapon and ammunition.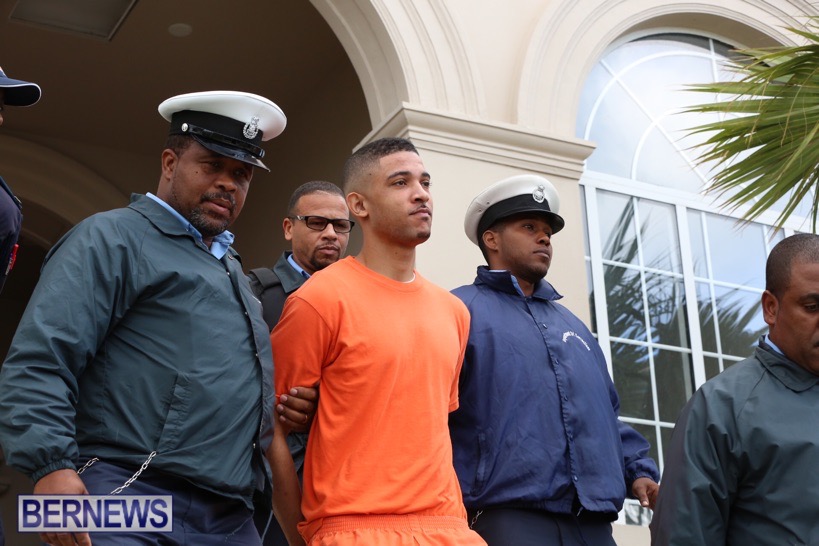 During the trial, the prosecution told the jury that in the evening of December 7th, 2014, Mr Edness, who admitted during a previous trial that he was a gang member, had an exchange with a group of people in the parking lot of the Southampton establishment before walking to a nearby residence.
Two people on a bike followed Mr. Edness, then a number of gun shots rang out. The two men then sped off, and police officers responded to a report of a bike fitting the description of the vehicle.
The prosecution said the police chased the suspects who turned into a private driveway in Southampton where one of them fired at a police vehicle, before the duo ran off.
Mr Pearman-Desilva was found guilty of the murder last month.
[Note: Due to legal reasons there are very specific rules about commenting on court stories, and as such comments are restricted].

Read More About
Category: All, Court Reports, Crime, News