"I learned the ugly truth by watching those videos, I will be more reflective – think before I act," said one of the parents who attended the first Active Parenting of Teens workshop held at CedarBridge Academy.
Active Parenting in Teens is a video and discussion programme created by parenting expert Dr. Michael Popkin. In these videos, he shows parents how to create harmony and stability while raising teens to be responsible, courageous and prepared for independent life.
Tresca Trott, CedarBridge Academy [CBA] Social Worker, has organized the Active Parenting Workshop along with the Year Level Counsellors to assist parents who are raising teenagers. She said, "As a facilitator, guiding parents with the Active Parenting video based Program is always a rewarding experience. Watching parents make connections to what they see in the DVD clips and their own families is such a valuable experience."
"Parenting of the 2000s is a lot different from parenting in the 1960s", a spokesperson said. "Today, children have to become adults overnight, for they have to make decisions about drugs, sexuality and violence before they understand the consequences. This makes a parent's job more important than ever."
What can a parent do to ensure they can help their teen develop the skills and character they need to survive, to thrive and to gain independence?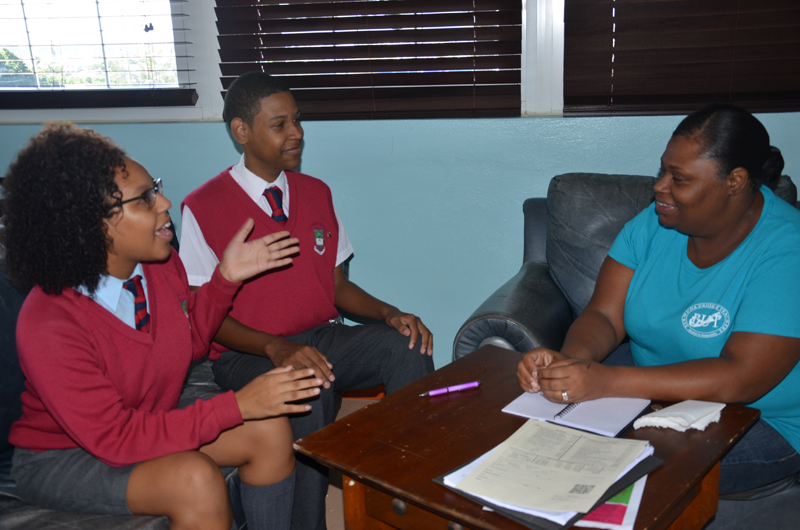 Ms. Trott said, "The Active Parenting series teaches parents how to be an active parent in their children's lives, the necessity of building courage, responsibility, and improving communication It also addresses socially relevant concerns that their child faces daily.
"The workbook allows parents to always re-visit topic areas or review at their own pace. I have conducted these workshops for many years and parents always express how much they appreciated and learned from the Active Parenting Workshops."
A parent who attended the first session said, "Active Parenting is a good idea for parents. I have seen me in them and have learned a lot. I feel more parents should attend."
In this workshops, parents are expected to learn methods of respectful discipline, skills for clear, honest communication, strategies to prevent risky behaviour, how to be encouraging and so much more.
Another parent said she learned, "How important it is to listen and not dictate and how to show mutual respect for one another and how to listen."
The video sessions provide activities, real-world examples and feedback. According to Ms. Trott, parents will learn a proven approach to parenting, plus techniques and insights for overcoming obstacles that will provide harmony in the home. She said, "Parents who make the commitment of that time in order to improve their relationship with their children is another example of the sacrifices parents make daily for their children."
"The workshops held at CedarBridge Academy, every Tuesday until December 8, 2015, will give parents of teens the guidance and support they will need to turn the challenges of raising a teen today into opportunities for growth", the spokesperson said.
All workshops will begin at 5:30pm until 7:30pm. The cost for the optional workbook is $20. Light refreshments will be served. Parents interested in attending can contact Ms. Trott at 278-1566 or email her at trtrott@cedarbridge.doe.bm

Read More About
Category: All