Atlantic University Sport [AUS] has announced the 2015 men's soccer all-stars award winners, with Bermudian Ryan Parris – a second year student at Acadia University in Nova Scotia – being selected.
Mr. Parris' team, the Axemen, made it to the semi-finals and placed third in the AUS Championship games; his Head Coach, Findlay Macrae, took home the AUS coach of the year award.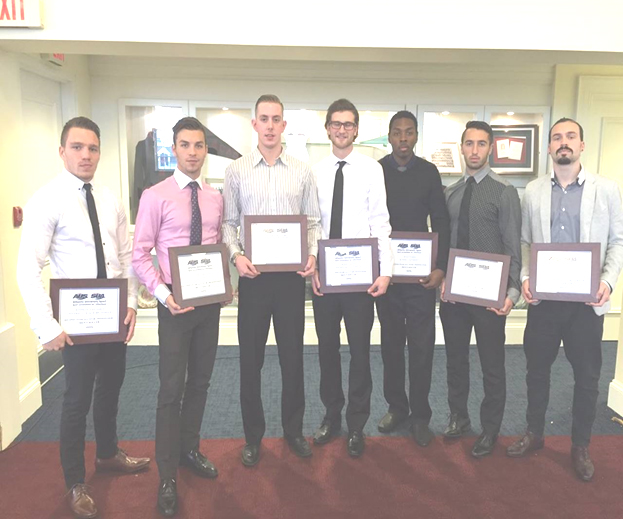 A report in the Kings Country Register says, "On the men's side, Acadia's Findlay MacRae made it a clean sweep for Acadia in terms of the conference Coach of the Year awards. MacRae was honoured as AUS men's soccer Coach of the Year for the first time.
"In his ninth season at the helm of the soccer Axemen, MacRae led Acadia to a 6-2-5 regular season record, and a playoff berth for a third season in a row.
"Two Axemen were named conference all-stars – fourth-year defender Andrew Snyder of Bridgewater, who made the first team, and second-year midfielder Ryan Parris of Hamilton, Bermuda, who was chosen to the second team."

Read More About