The Minister of Transport and Tourism Development Shawn Crockwell, today [Nov 1] exchanged plaques with Captain David Box at a brief ceremony and reception during the inaugural visit of the P&O Cruise Line small passenger ship MS Adonia [Carnival Corporation], berthing at Hamilton 5/6 Dock.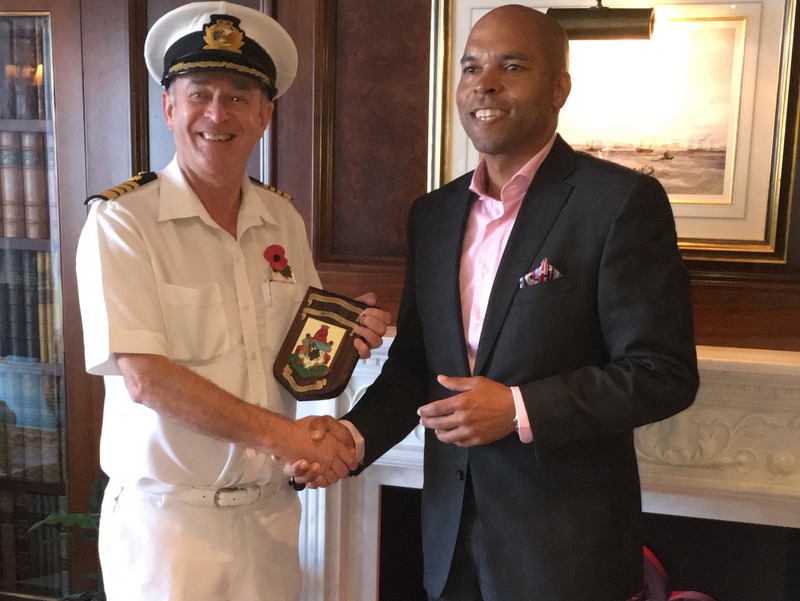 Hamilton is the port of registry for MS Adonia through ship's agent Meyer Agencies. Tourism, maritime and city officials joined the Minister in welcoming the ship's captain, crew and passengers to Bermuda.
MS Adonia arrived in Hamilton Harbour this morning direct from Ponta Delgada, Azores for a one day stop over and is now on its way to Charleston SC. The Minister and a number of other dignitaries were invited for a short tour of the ship. The 592-foot vessel has 710 passengers and a crew of 300. It is the smallest of seven P&O Cruise ships.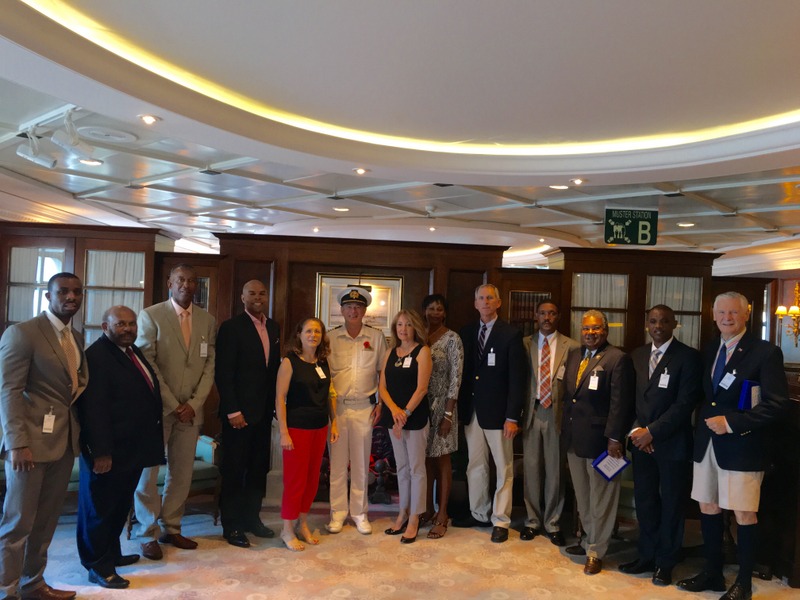 A spokesperson said, "Also at today's reception on board the Bermuda-flagged cruise ship were a number of guests. They included Permanent Secretary for the Ministry of Tourism Development & Transport Francis Richardson, CEO of the Bermuda Tourism Authority Bill Hanbury, ship's agent Meyer Agencies CEO Cheryl Hayward-Chew, City of Hamilton Councillor Dennis Tucker, Marine & Ports Director Lt. Cdr. Richard Russell, Harbour Master David Simmons, Maritime Administration representative Captain Pat Nawaratne, Warden of Pilots Rudolph Cann and Chamber of Commerce Executive Director Kendaree Burgess.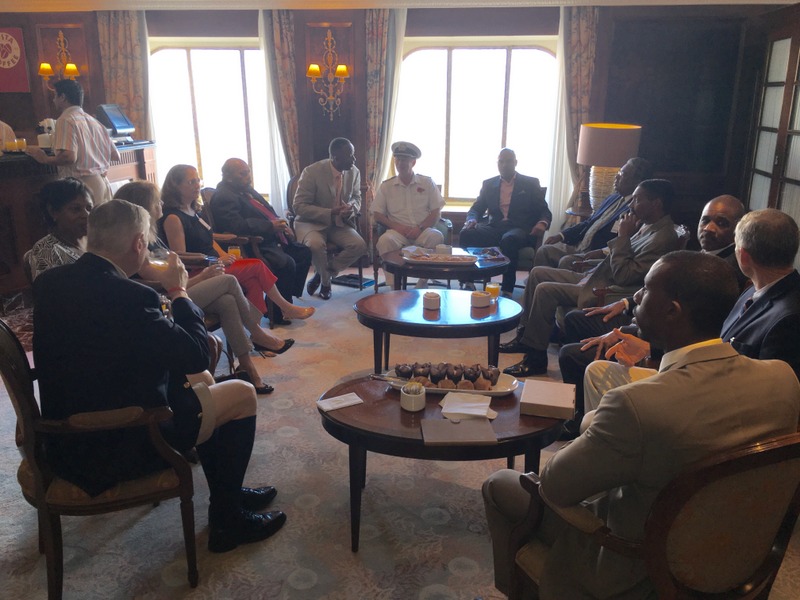 "From April 2016, MS Adonia will be re-assigned to a new brand called fathom [www.fathom.org], focusing on the growing number of cruise enthusiasts who want to work alongside local communities as part of their travel experience in areas such as education, the environment and economic development. Referred to as "impact travel", passengers work on programmes that make a positive social impact on the communities they visit."

Read More About