HSBC customers are being rewarded for their loyalty through a Customer Appreciation Campaign launched last week, to run through the end of December 2015.
Renee Bullock-Cann, Head of Retail Banking Wealth Management said, "We want our customers to know that we appreciate them and value our relationships. These initiatives are a small way for us to thank them for choosing HSBC as their Bank."
HSBC customer Karen Skinner and Nicola Bromby, Assistant Manager, Wealth Sales for HSBC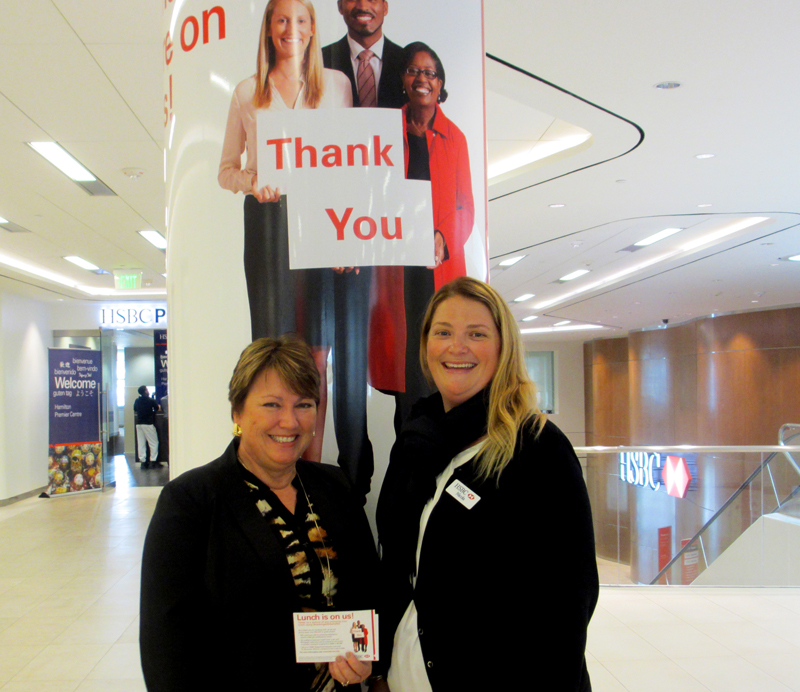 The "Lunch, groceries and travel are on us" initiative will see 200 customers randomly selected to receive a $20 gift certificate for lunch.
In addition, all existing and qualifying personal Credit Card, Loan and Mortgage customers will be entered to win travel or grocery vouchers ranging from $250 to $2000.
HSBC customer Karen Skinner was surprised at the Harbouview Centre when presented with a free lunch voucher and said, "I'll be taking my husband to lunch!"
HSBC Customer Beatrice Harris and Pedro Mejias, Sales and Service Officer for HSBC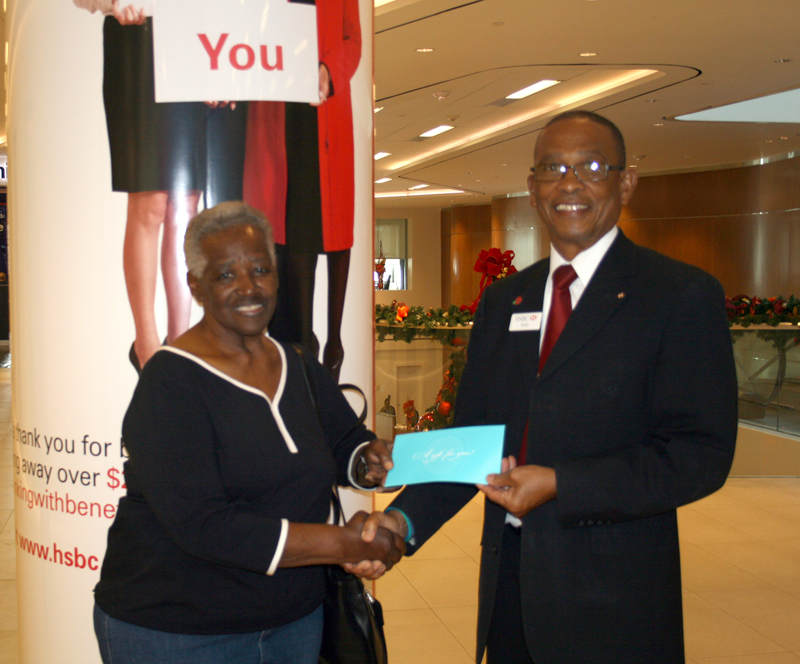 Beatrice Harris, winner of a $500 travel voucher said, "I haven't been away in a while, so I'm really excited to take a trip for myself. Thank you HSBC!"
HSBC Premier and Advance Mastercard® customers have a chance to win a trip to the UEFA Champions League Final Milan 2016. With every purchase made using these cards, customers will be automatically entered to win.
Read More About