Eleven year-old Kenny Leseur is the 2015 Aon Benfield Fecchio Cup Champion after holding off Dakota Lamb with a final round 82 yesterday. Kenny's steady play through the first 13 holes saw him maintain his 5 shot lead which was tested as both players slipped up over Port Royal's closing stretch. In the end, Kenny tapped in for a routine par on the 18th to close out a six shot victory. Samson Douglas finished in third place.
Joe Watson took a one shot lead into the 17th hole but came unstuck with a 9 and Alex WithersClarke took full advantage with a bogey of his own to take a two shot lead into the 18th. Joe could only match Alex's score up the last leaving Alex the winner by two strokes. Kian Mooney had the next best round of the day, jumping into third place, one ahead of Ryan Clements.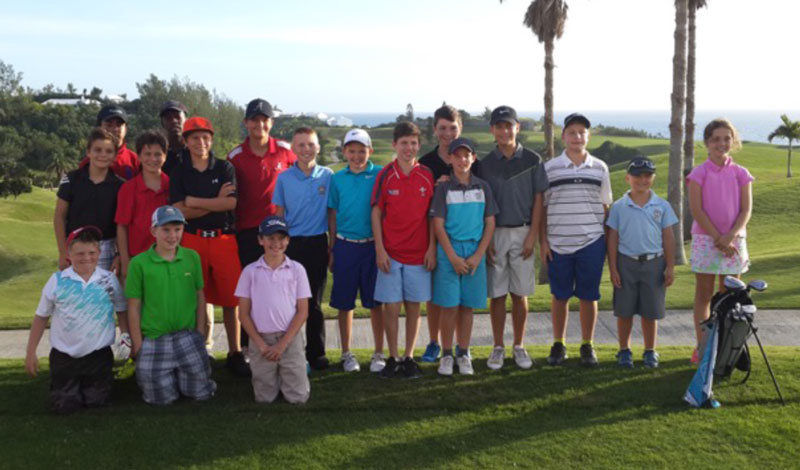 Finn Watson and Callum Pearce saved their best rounds for last firing rounds of 38 and 36, respectively, over Port Royals' tough closing 6 holes. Callum's 2nd round score left him with just too much to do as Finn prevailed by 1 shot. Eliza Withers-Clarke was tied for the lead standing on the 16th tee but she stumbled on the picturesque par 3 and finished in third place. Finn Moseley finished in fourth after shooting his best round of the tournament today.
The BJGA would like to thank the Fecchio Family for their continued support of the BJGA and this event, together with Aon Benfield who are the title sponsor. Port Royal was in fantastic condition for this event – thank you to Dennis Pilgrim and his team together with Greg Maybury and Alex Madeiros. Thank you also to Bella Vista Bar and Grill for catering the prize presentation.
The full field scores are set out below:

Read More About