The Warwick Gombey Troupe made their Boxing Day trek around the island yesterday [Dec 26] stopping by the Horseshoe Road, Southampton area while on their journey.
Long time Gombey fan Mary Burchall does not let the fact that she is in a wheelchair stop her from coming out when the all familiar drum beats can be heard in the neighbourhood.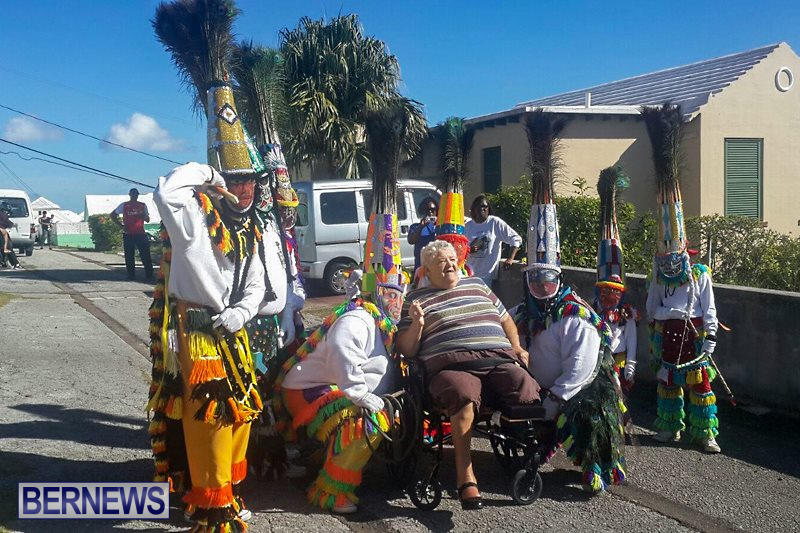 The 76 year old great-grandmother makes her way out to the street with the assistance of her children to enjoy the performance. Members of the Warwick Gombeys took over control of the chair and and danced with Mrs Burchall while pushing her up a hill towards the Sunnyside Park area.
Her six children recall their mom always chasing the Gombeys all over the island with children in tow, and Mrs Burchall still looks forward to seeing the Gombeys with great anticipation near the holidays.
Read More About