The Berkeley Institute Dance Programme is getting set to present the fifth annual 'Bring the Noize' dance concert on Friday, February 26 and Saturday, February 27, directed by dance teacher Ms. Nikia Manders.
Eight of the school's students are also getting set to attend National High School Dance Festival at Point Park University in Pittsburgh from March 2 to 7, with the students participating in a weekend of workshops, performances and a college/university and summer programme audition, giving them the opportunity to interact with other high school students and faculty from around the world.
A spokesperson said, "Dance students are exposed to a diverse curriculum where they learn dance technique, dance appreciation and choreography skills. They have the opportunity to participate in an after school dance club, school musical, marching band, school and community performances while also attending an International Dance Festival."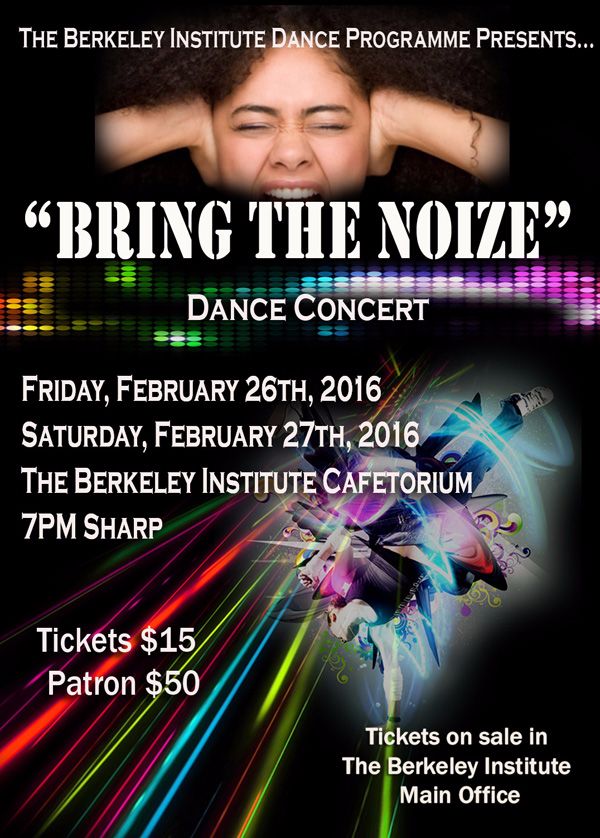 "The concert showcases the artistic talents of our Dance students and provides a platform for them to share choreography through their perspective. Participants have worked diligently after school, lunch times and on weekends to produce a remarkable show.
"We seek your support in attending this spectacular concert that features various dance styles, student choreography and GCSE pieces. Tickets are currently on sale in the school office $15 for general tickets and $50 for patrons.
"Proceeds from the concert will go towards developing the Dance Programme, workshops, documentation and student celebrations. We truly appreciate your support and honor the impact your contribution will make towards Bermuda's future artists."

Read More About
Category: All, Entertainment