Bermuda Tourism Authority [BTA] Assistant Research Manager Lamar Caines has been elected Chairperson of the Bermuda Chamber of Commerce's Tourism Division, and today [March 3] Mr Caines presided over his first meeting as Chair.
"I'm excited to get started," said Mr Caines. "I want to carry forward some of the things my predecessor Colin Campbell initiated while he was Chairperson, and I also have a list of ambitious objectives that I want to accomplish with the support of Tourism Division members and the assistance of the Chamber leadership."
Mr Caines' strategy includes using his research and business intelligence skills to survey retail, restaurant and other businesses directly affected by the tourism industry.
He wants to determine what is working well for tourism-related business owners and what the challenges are.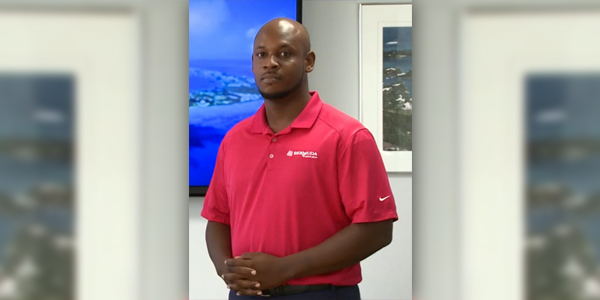 He is also keen to:
Encourage visitor attractions to package their offerings to create value for the consumer, while at the same time growing revenue for businesses
Increase the online presence of tourism businesses and improve the online experience for visitors
Strengthen the industry's partnership with government departments
Chamber of Commerce Executive Director Kendaree Burgess said: "The Chamber of Commerce is proud to have Lamar Caines join us as Chair of the Tourism Division.
"His energy, enthusiasm and business intelligence skills will make him an excellent successor to out-going Division Head, Colin Campbell. The Chamber is focused on providing value to our members and I am certain Lamar and his team will deliver."
Mr Caines has a degree in business and human resources management from Ryerson University in Canada, and is a graduate of the Berkeley Institute and Bermuda College. During the course of his career, he has worked for the Bermuda Government and Butterfield Bank.
At the Bermuda Tourism Authority Mr Caines is responsible for monthly performance indicator reports, industry growth forecasts and surveying visitors. He was also responsible for the redevelopment and implementation of a new immigration arrival card and reporting engine.
"Lamar's research and business intelligence skills are a critical part of how we measure tourism industry performance and how we develop strategies going forward," said BTA CEO Bill Hanbury.
"It's easy to see how these skills are valuable assets for effectively leading the Chamber of Commerce's Tourism Division. Our team is proud to support Lamar in this new role."

Read More About