On Thursday, March 23, 2016, East End Primary School students participated in a day of learning about traditional Bermuda Easter activities.
This included a demonstration on the art of making fish cakes, learning about the true meaning of Easter and displaying homemade Easter baskets and hats. The hats and baskets, along with decorated eggs, were also part of a school-wide competition.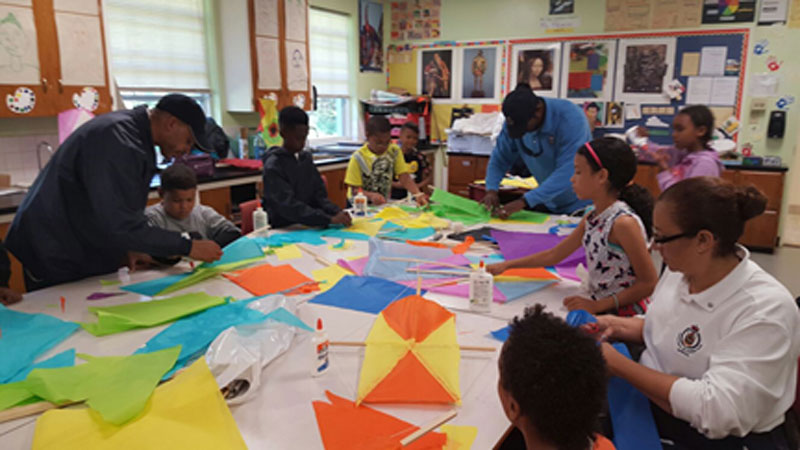 In addition to this, the Department of Corrections treated the students and staff to a complimentary lunch of fish cakes, hot cross buns and lemonade. The highlight of their visit was having officers assist students in the art of traditional kite making.
For some students, this was their first kite making experience and the results were nothing short of commendable. Seven lucky students received Bermuda kites from the Department of Corrections.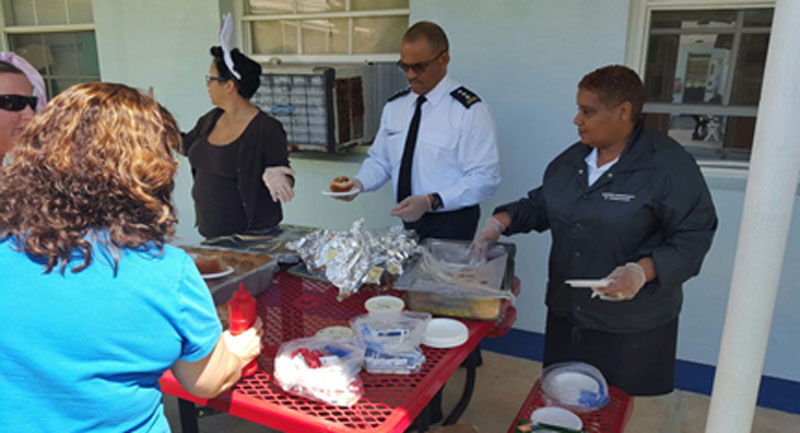 The day culminated with an Easter egg hunt and kite flying – enjoyed by students, staff and family members who joined the celebrations.

Read More About