The Berkeley Institute said they are pleased to celebrate the 6 students who were recognized at the Outstanding Teen Awards on March 12.
"While the awards recognize individual achievement, we are pleased that 7 awards were secured by students of The Berkeley Institute, where students strive to realize their potential with the support of teachers and staff," the school said.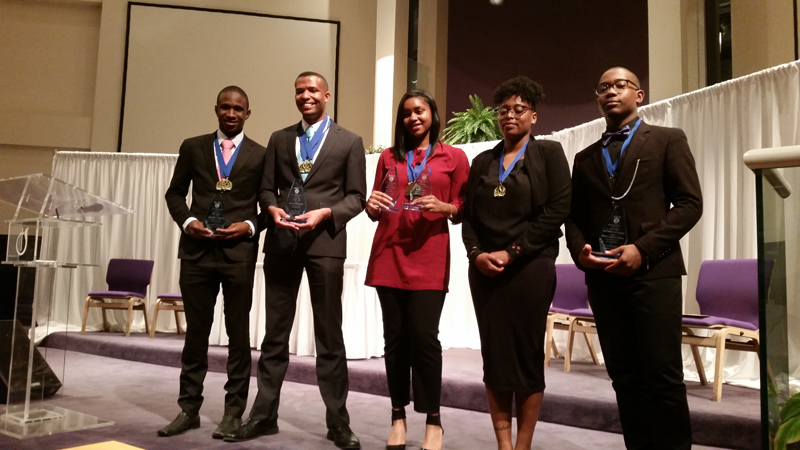 "The achievements of our outstanding teens are a testimony to new academic programming, to our legacy of excellence and to our mission 'to prepare students to lead full and purposeful lives and to assume leadership roles in both the local and global communities.' It is with great pride that we recognize following Berkeleyites:"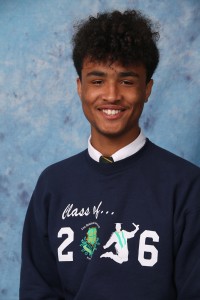 Josiah Smith: Community Service
Josiah Smith has dedicated his time to the community by volunteering at Meals on Wheels and the Bermuda Overseas Mission. Josiah has travelled with the Bermuda Overseas mission to Bolivia in 2013 and to Malawi in 2015 where he volunteered his time to build two houses. While living and working in both the Bolivian and the Malawian communities, he was able to build relationships with those living in the community. In both instances, Josiah returned home having a greater appreciation for his life and his community. Josiah gives God thanks for providing him with the opportunity to visit these countries and give back. He takes nothing for granted and when poverty and a lack of opportunity hit him in the face as it did, he realized that "there but for the Grace of God, go I."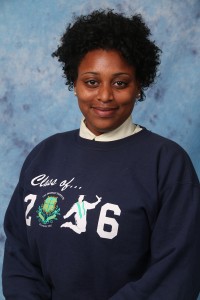 Christalee Woolridge: Most Progress
In 2012, Christalee Woolridge entered The Berkeley Institute and found her first two years to be challenging. Christalee has done a complete about face in terms of her approach towards her work and her attitude towards her teachers and peers. She has metamorphosed from a cocoon of defiance into a mature, respectful, disciplined, conscientious and focused young lady. She is more focused and certainly more determined in her approach to her studies and her life which has manifested itself in the way in which her academic achievement and behavior have been observed by her teachers and peers around campus. Christalee now proudly serves as prefect, a title she only had dared imagine in her first two years. She continues to do well in her subject areas and, in fact has continued to improve her GPA during this period to attain Honor Roll.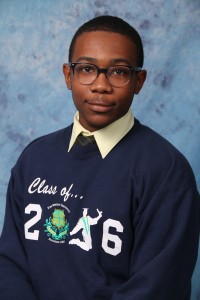 Joshua Santucci-Smith: Perseverance
Joshua is that rare and excellent gentleman and scholar who has persevered in what has been a dark time for any teenager. On Saturday morning, August 2, 2014, Cup Match weekend, a car careening from the road, plowed into his parents, fatally wounding his father. Joshua struggled to come to grips with the loss of his father, who was his best friend, his confidant and his life coach. At the start of his S3 year, that first year without his father, Joshua began taking courses at The Bermuda College via the dual enrolment programme where he has earned a B in Freshman English and passed his AP Biology exam. In his final year at Berkeley, he has earned an A in Psychology from The Bermuda College. Joshua has consistently remained on the Honour roll each quarter of every school year. Joshua is a member of the National Society of High School Scholars. In August 2016, Joshua will attend Temple University to study Marine Biology and Genetics.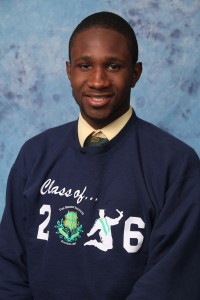 Ayo Salawu: Vocational/Technical Arts
Ayo Salawu, Deputy Head Boy, Green House Vice-Captain, and Principal's Honour student, is a scholar and a gentleman. Ayo is an exceptional craftsman who strives for perfection. Two of his personal projects, an entertainment center and coffee table, were displayed at The Berkeley Institute Exhibition in 2015. Ayo is always willing to use his time and skills to help others. He has been involved in many group projects for charitable organizations. Some of these projects included making a book case with a built-in waterfall for the Women's Resource Centre and cedar bed trays for home or hospital bound patients for P.A.L.S [Patients Assistance League Service]. He also made cedar Christmas ornaments for P.A.L.S. to sell as a fundraiser. Ayo is on a career pathway for architectural studies and has worked as an apprentice with Botelho Wood Architects to learn the rudiments of architecture.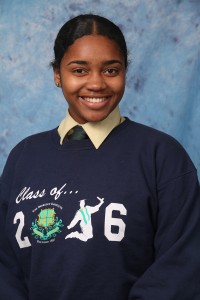 Nia Dailey: Community Service and Performing Arts
Nia Dailey is an exceptional young lady who believes in community service. She has accumulated over 300 hours in service to her community this year alone and has received the Berkeley Institute's bronze, silver and gold community service awards. Nia has served as a Candy Striper at the hospital, assisted teachers with preparing their classrooms, volunteered at Meals on Wheels and with The Bermuda Overseas Missions. In the Berkeley school community, Nia tutors students in Mathematics and English, is a peer mediator, peer helper, and also mentors students at Northlands Primary School. In 2015, Nia travelled with the Bermuda Overseas Missions to Malawi, Africa to build homes for families affected by an AIDS epidemic. Nia is a caring, compassionate and kind young lady who places the needs of others before self. She has genuinely answered the call to give back to her community, not only in Bermuda but worldwide.
Nia has also been an outstanding member of the Performing Arts community at The Berkeley Institute for the last three years. She has performed in musical productions and is a member of the Marching band. She recently delivered a commanding performance of the character, "Captain Hook" in the musical Peter Pan. Nia has been the first chair clarinetist for The Berkeley Institute concert band for the last two years. She always encourages the other students in band ensemble to do their best. Her ability to perform at a high standard and her deep appreciation and comprehension of the subtleties in performance are attributes seldom found in students of her age.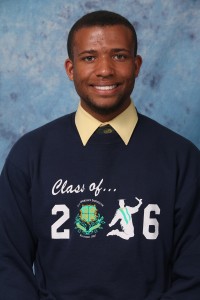 Kyrsten Burrows: Academic Achievement
Krysten is a self motivated and assiduous student who pursues successfully the most challenging subjects. His goal is to obtain a Doctorate in Pure Mathematics. Krysten's has a GPA of 4.08, on a 4.0 scale, and he has topped his year group for four consecutive years. He is a full time dual enrollment student at Bermuda College and manages to balance his work at both institutions at high levels of attainment Kyrsten met the graduation requirements of The Berkeley Institute in 2015 one year ahead of his current year group. He will graduate with both his Senior School diploma and his Associates degree in spring 2016. Kyrsten's Mantra is "Excellence in all that I do." He has been recognized by both schools for his outstanding work, receiving the Most Outstanding Student award, IGCSE Physics award, Principals Honors and the Dr. Earl Seaton Memorial Award at The Bermuda College for demonstrating the qualities of a great scholar. Kyrsten is also civic-minded and, among other community activities, has spear headed and implemented Project Pangaea, a tutorial programme designed to assist his peers.


Read More About