Bermuda's delegation of government, industry and regulatory officials had a successful first day showcasing the jurisdiction at the Risk and Insurance Management Society [RIMS] annual conference and exhibition in San Diego, California.
Insurance industry media met for interviews at RIMS 2016, with Bermuda's delegation, including Premier Michael Dunkley , Finance Minister Bob Richards, Economic Development Minister Dr. Grant Gibbons, BMA Chairman Gerald Simons, BMA CEO Jeremy Cox, BMA Managing Director Craig Swan, BDA CEO Ross Webber, and Willis Towers Watson Bermuda Chair Paul Scope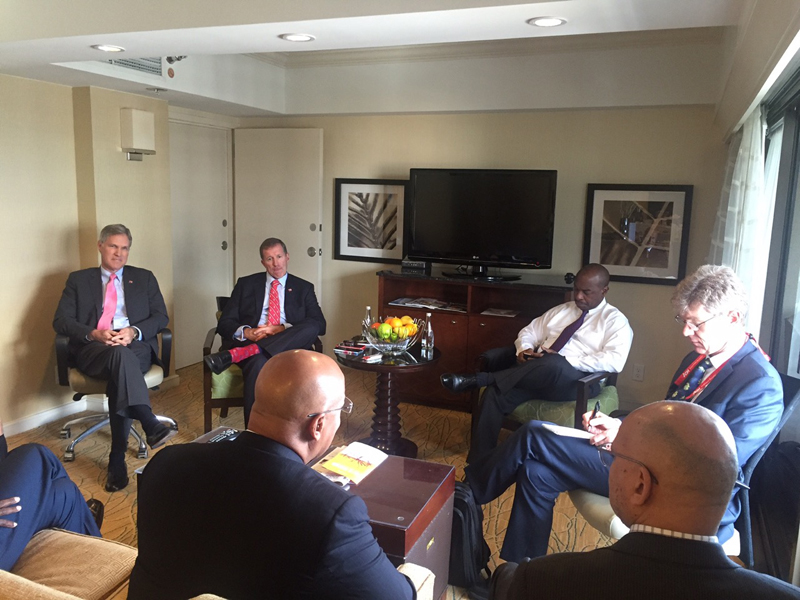 The first full day of the conference saw a VIP lineup for several insurance industry media interviews led by Premier Michael Dunkley, Finance Minister ET [Bob] Richards, Economic Development Minister Dr. Grant Gibbons, BDA and Bermuda Monetary Authority officials.
Media included Business Insurance and Reactions magazines, and Insurance Insider, with more slated tomorrow with RIMS TV and AM Best TV.
BDA's Jereme Ramsay & Melissa Morton joined industry representatives to distribute Bermuda Bags and answer questions: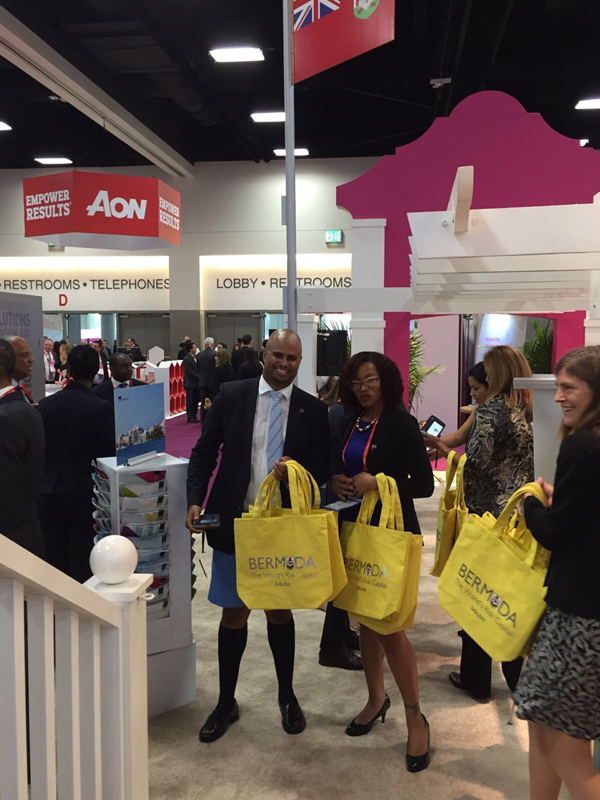 Monday also saw the opening of the Bermuda Booth in the exhibition hall, where crowds of delegates lined up to receive 2016 editions of the popular Bermuda bags—made in sunny yellow and silver this year.
Crowds of RIMS 2016 industry delegates gathered around the Bermuda Booth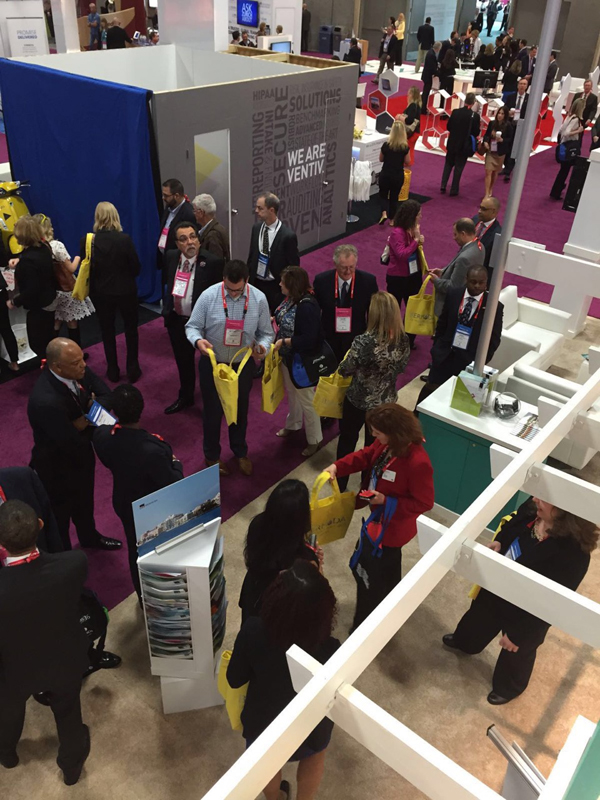 On Tuesday, Premier Dunkley will meet RIMS President Julie Pemberton and RIMS CEO Mary Roth before touring industry booths at the Exhibition Hall. The BDA will also host its annual networking reception, an invitation-only event Tuesday, April 12, for key industry representatives and other executives.
Bermuda Tourism Authority's Jamel Hardtman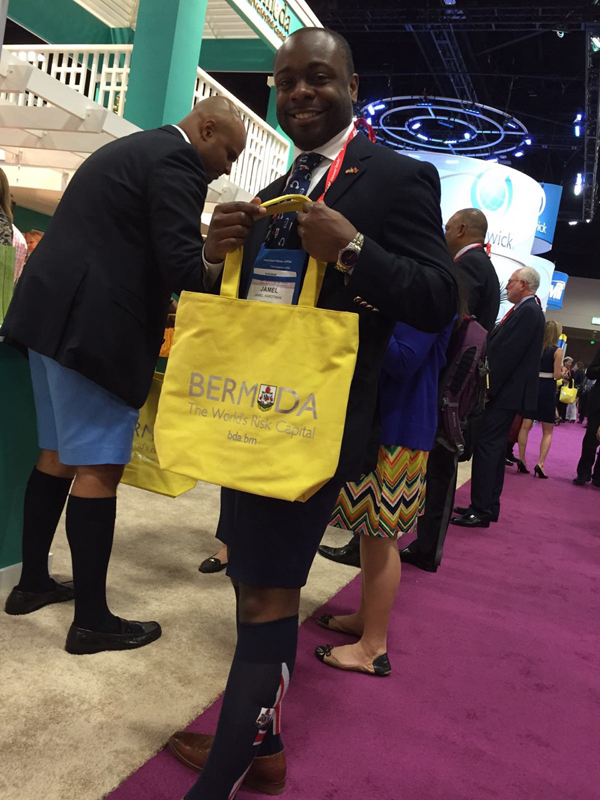 Representatives from numerous Bermuda-based companies are attending RIMS, including: Aon, Appleby, Arch Insurance Group, Artex, Arthur J. Gallagher, Aspen Insurance, AXIS Insurance, Beecher Carlson, Bermuda Commercial Bank, Butterfield Bank, Canopius Underwriting Bermuda, Chubb, Clarien Bank, Conyers, Endurance, EY, HSBC, JLT, KPMG, Markel Bermuda, Marsh Inc, PwC, R&Q Quest Management Services, Willis Towers Watson, XL Catlin, and Zurich.
Read More About