The Bermuda Insurance Institute [BII] announced the winners of the 2015 Insurance Industry Awards, with Stephen Catlin, Jeremy Cox, Victoria Cunningham, Marsh & Guy Carpenter and XL Catlin set to be recognized for their contributions.
These Awards applaud exceptional companies and individuals whose contributions to the [re]insurance industry, and/or the local community is remarkable. The winners will be celebrated on May 5, 2016 at the annual awards ceremony which will be held at the Hamilton Princess hotel.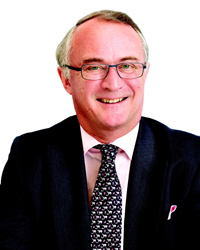 Stephen Catlin, will receive the Lifetime Achievement Award, which recognizes an individual who distinguishes him/herself in the industry over the course of their career.
Award recipients have also influenced and developed organizations, products, talent and/or industry networks with a view to building the future success of the Bermuda market.
Stephen Catlin led Catlin Group Ltd for over 30 years taking it from inception in 1984 as a two person syndicate of Lloyd's of London to an international insurer with more than 50 offices in more than 20 countries.
Mr. Catlin was the first of the traditional Lloyd's of London managing agents to establish a holding company in Bermuda. He has been an active part of the Bermuda business community for many years. In 2015, Catlin Group Limited was acquired by XL Group Plc.
In a press release on May 1st 2015, Mr. Catlin stated: "After 30 years as CEO of Catlin, I am excited to be taking this next step with XL…"
When speaking about receiving The Life Time Achievement Award, he said: "Catlin Bermuda was formed in 2002 and from that time I have taken a keen interest in the development of the community of insurance professionals here on the island." Mr. Catlin is currently Chairman of the Association of Bermuda Insurers and Reinsurers and was recently made Chairman of The Insurance Development Forum [IDF].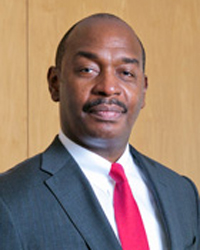 Jeremy Cox will be given the Industry Leader of the Year Award which recognizes an individual who has made a significant contribution to the insurance industry in Bermuda during 2015.
This award recognizes outstanding leadership, unique thought leadership, and/or outstanding ability that influenced the market in a positive way beyond the results of their organization.
Jeremy Cox has been the CEO of the Bermuda Monetary Authority [BMA] since 2010. He is responsible for all supervisory activities conducted by the BMA including banks, trust companies, investment businesses, and insurance companies. Under his leadership, the BMA attained Solvency II equivalence.
Mr Cox had this to say about the BMA accomplishments, "It's been quite a year for the Authority – and the jurisdiction of Bermuda which we serve. At the Authority, we are all gratified by how positively Bermuda's insurance framework has been received – on both sides of the Atlantic. Solvency II equivalence is a massive win for Bermuda as was the grant by NAIC of qualified jurisdiction status.
"We've covered ground in ensuring that Bermuda's banks meet international requirements with the implementation of Basel III and the work on Bermuda's special resolution regime. These and current initiatives are designed to ensure that Bermuda is and continues to be a safe, secure and compliant financial services centre."
He added, "I'm deeply grateful to the Bermuda Insurance Institute for the Leader of the Year Award, but I want to make it clear that I accept it on behalf of all my colleagues at the Bermuda Monetary Authority. They are a first rate, highly skilled team of individuals, and Bermuda can be proud of them."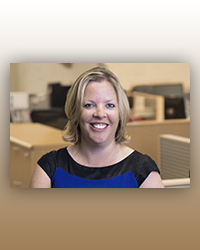 Victoria Cunningham will receive the Young Industry Leader of the Year Award, which recognizes an individual under the age of 35 who over the previous year has made a significant contribution to his/her organization, promoted professionalism, ethics and the development of talent and technical expertise. Award winners are also focused on achievement in both their career and the wider community in Bermuda.
Victoria Cunningham started her career in 2003 as a claims analyst at BF&M following Hurricane Fabian. She then joined Kirkway International, a local independent reinsurance intermediary on the island, as a member of the broking team.
During her time at Kirkway she earned her ARe and CPCU designations. In 2010, she joined Tokio Millennium Re where she developed her underwriting expertise across various casualty lines. She became Assistant Vice President, Underwriting in April 2014 and is currently underwriting the Specialty Cat portfolio.
Ms. Cunningham is deeply involved with a number of industry related organizations on the island and was most recently the Chairman of the Bermuda Under 40s Insurance and Reinsurance group for 2014 – 2015.
She is also a past president of the Bermuda Chapter of the CPCU Society having served on the Leadership Council from 2007 – 2014. She teaches a number of courses at the Bermuda Insurance Institute and is an active mentor with the Bermuda Foundation for Insurance Studies [BFIS].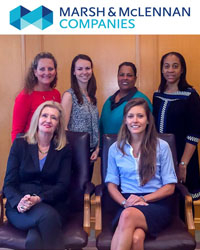 Marsh and Guy Carpenter will receive the Corporate Social Responsibility Award.
In 2015, the companies' supported Agape House, Community Driven Development, the Duke of Edinburgh Award, Family Centre, FOCUS, Knowledge Quest, Pathways, Salvation Army, Sunshine League, St. John Ambulance and WindReach, among other organisations.
In addition, last year Marsh and Guy Carpenter held its sixth annual Community Giving Day. On this day, Marsh and Guy Carpenter Bermuda-based employees volunteered at Meals on Wheels and at Outward Bound.
"We are honoured to receive this award for our commitment to community service. There are so many wonderful non-profit organisations doing important work in Bermuda and it is an honour to support them. While this award is a fantastic recognition, we get the greatest joy from seeing what the charities achieve with the support of Marsh and Guy Carpenter. I therefore dedicate this award to our numerous charity partners and I look forward to our ongoing work together," said Jill Husbands, Country Corporate Officer of Marsh & McLennan Companies, Bermuda and Chairman of MMC's Bermuda Corporate Social Responsibility Committee.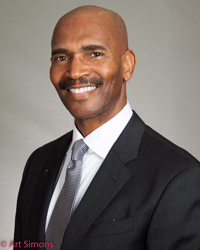 XL Catlin will be the recipient of the BII's Top Corporate Sponsor Award. The award is given to the company that provided the most support financially and "In Kind" to the BII during 2015.
In addition to being a long-term financial supporter of the BII, XL Catlin and its employees have contributed their time and talent to various BII events, programs and initiatives, including as keynote speakers at the BII's Student Recognition luncheons, facilitators of BII seminars and as members of BII committees.
Patrick Tannock, President of XL Catlin's Bermuda Insurance Operations and its Bermuda-based philanthropic unit, XL Foundation, said: "Learning is a life-long process. We are firm believers of this at XL Catlin.
"Therefore, we constantly encourage colleagues at all levels of the organization to take advantage of opportunities to broaden their knowledge and sharpen their skills through career development offerings on and off the job including at the Bermuda Insurance Institute and elsewhere. We also view our financial and professional contributions to the BII as sound investments in expanding the pool of future talent for our company, country and our industry at large. We thank the BII for acknowledging our ongoing support."

Dr. Dawnnelle Walker, CEO of the BII said, "We look forward to honoring this year's winners. The Insurance, Reinsurance and related industries are key to Bermuda's economic success, and the BII is pleased celebrate the exemplary individuals and companies who have won awards this year.
The BII is a registered charity and educational institution, funded by its insurance industry members. The institute facilitates world-class training, development, and assessment. It also acts as a focal point for discussion of insurance industry matters and other interaction among industry participants in Bermuda.
Incorporated under the Bermuda Insurance Institute Act of 1984, the organization has been preparing Bermudians for the insurance industry since 1970.
To purchase tickets contact: the BII at 295-1596. Tickets may also be reserved at: www.bii.bm.
Read More About