Bermuda's Patrick Nisbett returned to his home base in Belgium this week after recording outstanding results in Beijing during the 2016 Longines FEI World Cup China League competition.
The competition was a CSI2*W World Cup Competition where the majority of riders hailed from China or Hong Kong and five international riders, including Nisbett, were invited to compete. Due to strict quarantine rules in China, foreign riders had to compete on borrowed horses, a significant handicap when competing at this level.
On the opening day of the three part competition, Nisbett recorded a win in the 1.40 Open Speed class finishing almost 5 seconds ahead of the second place finisher, and on the second day recorded another outstanding win, this time in the 1.50 Grand Prix Qualifier, narrowly beating Great Britain's Ben Maher, an Olympic team gold medalist in London and exceptional competitor.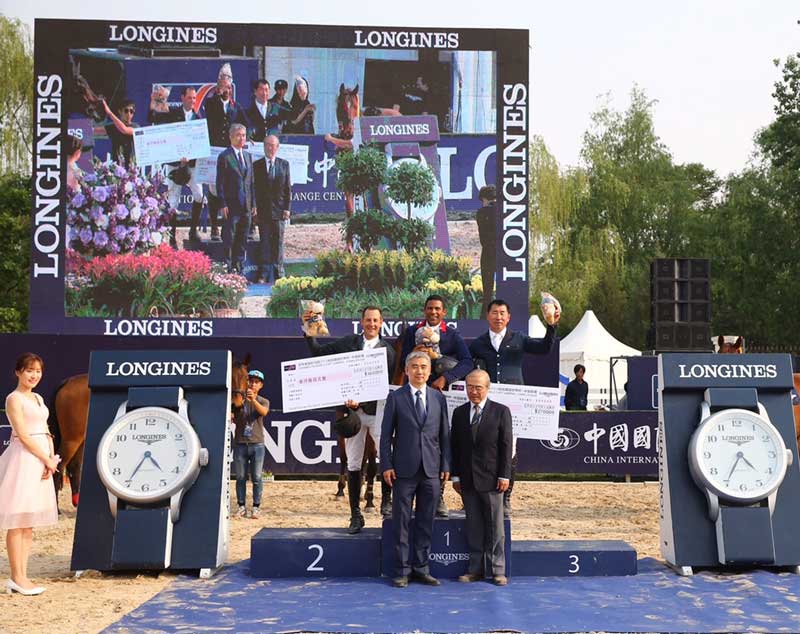 The BEF said, "On the third and final day of the competition, Nisbett had two disappointing rails aboard A Termie, the 11 year old bay gelding he had been riding throughout the competition, finishing 8th in the class.
"While a hat trick was not to be, Nisbett's outstanding success at this level of competition highlighted his ability to effectively challenge some of the best rider's in the world in international show jumping competitions.
"The Bermuda Equestrian Federation would like to congratulate Patrick on his recent wins in China and wish him ongoing success throughout the season.
"Bermudian equestrians have achieved a tremendous amount of success in recent years, having proudly represented the Island at the highest levels of competition including national and regional FEI competitions, Continental Games, Olympic Games and World Cup Competitions."

Read More About