Bermudian physiotherapist Andrea Cann recently chaired the annual General Meeting for the North America Caribbean Region [NACR] of the World Confederation for Physical Therapy [WCPT] in Bridgetown, Barbados.
The meeting, held on April 28 and April 29, was attended by 21 physiotherapists representing 11 of the 14 member organizations within the region, which included the Chair of the Bermuda Physiotherapy Association, Tanaeya Burch.
Tanaeya Burch, Chair of the Bermuda Physiotherapy Association, & Andrea Cann, Chair of the North America Caribbean Region for Physical Therapy: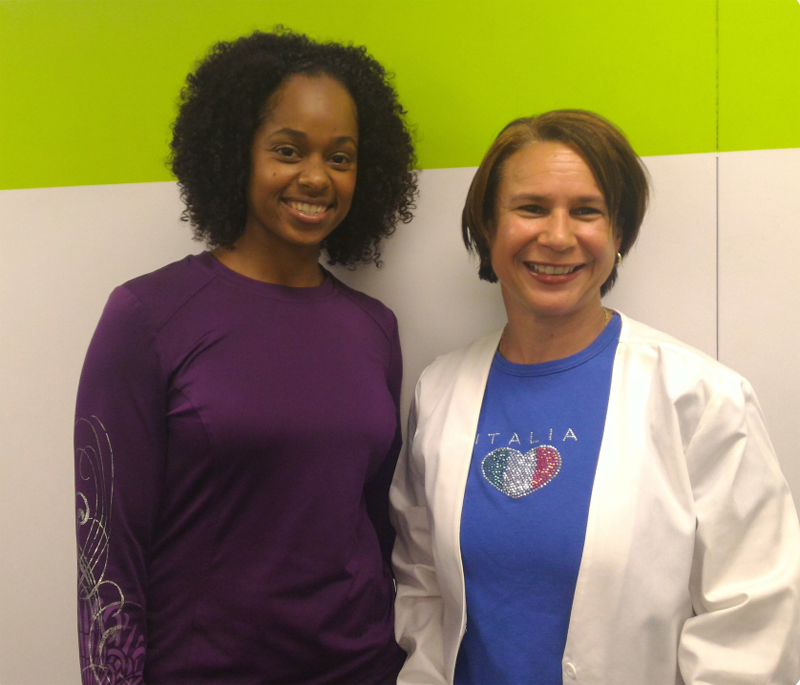 Also in attendance was the Vice President of the WCPT, Dr. Margot Skinner. The NACR consists of Member Organizations from The Bahamas, Barbados, Bermuda, Canada, Curaçao, Guatemala, Guyana, Jamaica, Panama, Puerto Rico, St. Lucia, Suriname, Trinidad and Tobago, and the United States.
Haiti was represented as an observer country working to join the WCPT.
This is the second time that a physiotherapist from Bermuda has been the Chair of the NACR since its formation in 1991.
Mrs. Burch and Ms. Cann in Barbados with Lareto, one of the WCPT mascots for the 2017 WCPT Scientific Congress in South Africa: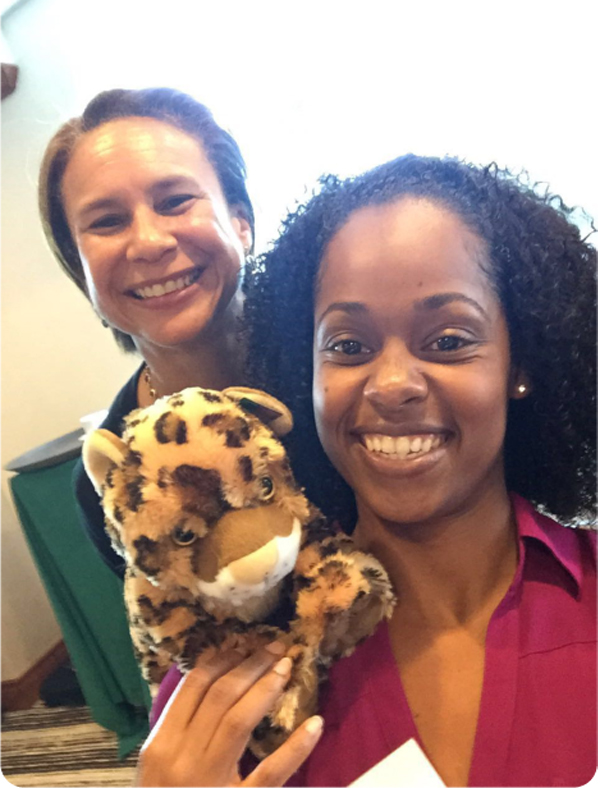 Its goals include representing the Physiotherapy profession within the region; advocating for greater recognition of the profession throughout the region; and promoting and assisting in the development and maintenance of high standards in physiotherapy practice, education, leadership, and research.
Additional goals include fostering communication and sharing of information among countries of the NACR; collaborating with other like-minded regional and national organizations; and facilitating policy development within governmental and regional agencies.
Delegates of the 2016 NACR General Meeting in Barbados: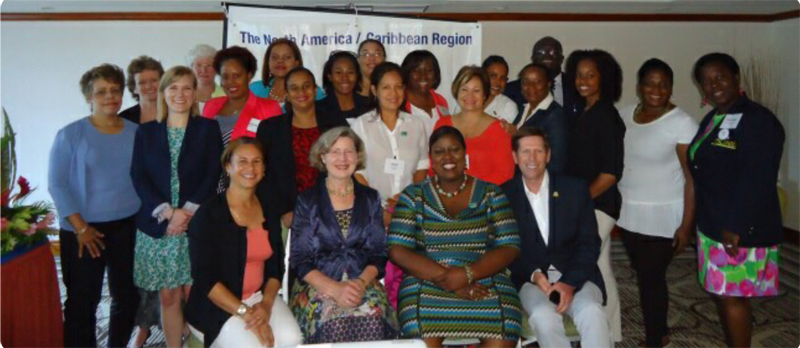 Ms. Cann said, "The vision of the North America Caribbean Region is that physiotherapists will be autonomous practitioners who are educated at the post-baccalaureate level and guided by ethics, values, principles of professionalism, lifelong learning and evidence-based practice for the diagnosis of, interventions for, and prevention of impairments, functional limitations, and disabilities related to movement, function and health; and who are leaders in health and social development sectors."
The NACR meets annually to discuss and collaborate on the business and issues within the region. The WCPT holds its General Meetings every 4 years with a scientific congress every 2 years. The last General meeting and Congress was last year in Singapore and the next congress will be in July 2017 in Cape Town, South Africa.
For more information about the WCPT visit the website. Bermuda is slated to host the 2021 NACR General Meeting.
Read More About
Category: All