Chubb said they are "proud to welcome" the following individuals who have joined the organisation's 2016 early career development initiatives:
Denzel Simons named 2016 Graduate
Trainee Denzel Simons has joined Chubb's Excess Liability department for the company's two year Graduate Trainee Programme designed to transition graduates into professional careers complete with business experience and insurance designations
A graduate of Saltus Grammar School, Mr Simons earned his Bachelor of Arts degree in Economics from Florida International University in May 2015.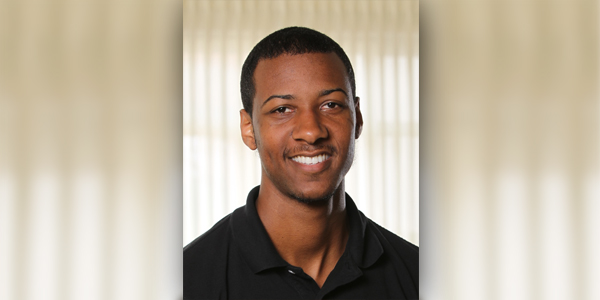 His first role at Chubb [then ACE] was as a Summer Student in 2010. He worked diligently and was accepted into the highly competitive Chubb Select internship in 2014. The following summer of 2015 he was invited to return as an intern in the Excess Liability department and was ultimately selected as the current Graduate Trainee.
Mr Simons said, "This achievement would not have been possible without the support and guidance of my mentors and colleagues at Chubb. My first step was Chubb Select and then the 2-week BFIS Intro-to-Insurance Overseas Programme the following year.
"I encourage all students with an interest in insurance to apply for early career development programmes as they have proven invaluable for me and I am excited to see what my future will hold."
During his time at Chubb, Mr Simons has gained The Institutes' AINS designation, multiple AFSB designations, and is currently working towards his CPCU designation.
Chubb Select Internship
Chubb Select is a dedicated insurance internship aimed at Bermudian university students who are considering a career in Bermuda's international insurance industry.
The annual 10-week internship exposes six ambitious university students to various aspects of Bermuda's insurance industry. The interns receive real work experience, networking opportunities and mentoring from Chubb professionals.
2016 Chubb Select and Summer Students, Left to Right [CS- Chubb Select; SS-Summer Student]: Alex Alverra [CS], Izabella Arnold [SS], Sarah Pedro [CS], Riley Correia [SS], Ashlye Joell-Johnston [SS], Ari Minors [SS], L. Carmela Robinson [CS], Francis Laing [CS], Emi Froud [SS], Zachary Friesen [CS], Evan Hughes [SS], Peter Webb [CS]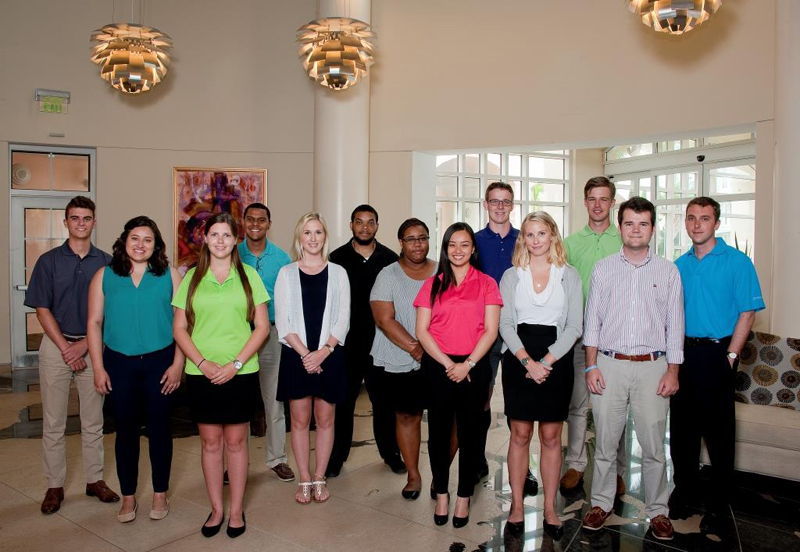 The six students selected for the 2016 Chubb Select internship are:
1. Alex Alverra, Clemson University
2. Zachary Friesen, Trinity Western University
3. Francis Laing, Dalhousie University
4. Sarah Pedro, Acadia University
5. L. Carmela Robinson, Temple University
6. Peter Webb, McGill University
The interns, together with Chubb's Summer Students, participate in several development workshops to enhance their business and leadership skills. The students also spend their annual community day volunteering at the Chubb Gardens at Wind Reach Bermuda. They complete their internship with a final presentation to executives and business leaders to demonstrate their knowledge of the insurance business model.
Chubb Select 2015 intern and returning Summer Student, Deondre Trott, said "As an actuarial science major, Chubb Select exposed me to the insurance world for the first time.
"I learned a lot about underwriting at Chubb Bermuda, as my goal was to gain more insight about how underwriters interact with actuaries. I believe that the internship is extremely useful and allows students to gain valuable experience and knowledge that they can use as they build their career in the insurance industry."
Current and Past Graduate Trainees currently working at Chubb in Bermuda, Left to Right: Venetia Furbert, Dominique Richardson, Denzel Simons, Kimberly Lewis, Richard Voaden, Christopher Parker, James Chiappa, Nicholas Boorman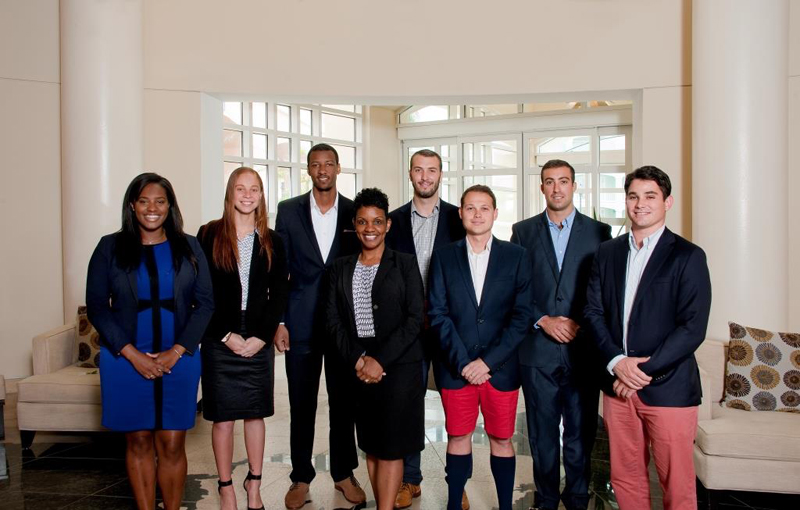 "Chubb is committed to providing opportunities to young Bermudians who are pursuing careers in the insurance industry. Our Graduate Trainee Programme and Chubb Select internship were designed specifically to identify and cultivate the talent required of our future industry leaders." said Judy Gonsalves, Chief Underwriting Officer, Chubb Bermuda.
"This year's Graduate Trainee, Denzel Simons has proven himself a role model and I have no doubt that his hard work and dedication will lead him to a successful and rewarding career. We welcome our new Chubb Select interns. They are an impressive group of high-calibre, talented young Bermudians and we look forward to working with them over the summer."
Chubb Select interns who have transitioned to the Graduate Trainee Programme are:
Denzel Simons, Chubb Select 2014, Graduate Trainee 2016
Dominique Richardson, Chubb Select 2013, Graduate Trainee 2015
Richard Voaden, Chubb Select 2013, Graduate Trainee 2014
To date Chubb's early career development programmes have launched the insurance careers of 12 young Bermudians who are currently employed at Chubb's operations in Bermuda and the US.
To learn more about the Chubb Select internship, Student Summer Employment, Graduate Trainee Programme, and scholarship opportunities, please visit www.acegroup.com/bm/students.
Read More About
Category: All