The Louis Vuitton America's Cup World Series Chicago, a qualifying event for the 2017 America's Cup in Bermuda, is set to take place at Navy Pier from June 10 – 12, 2016.
Chicago made maritime history, with Lake Michigan chosen as the first freshwater venue to host America's Cup racing in the event's 164-year history.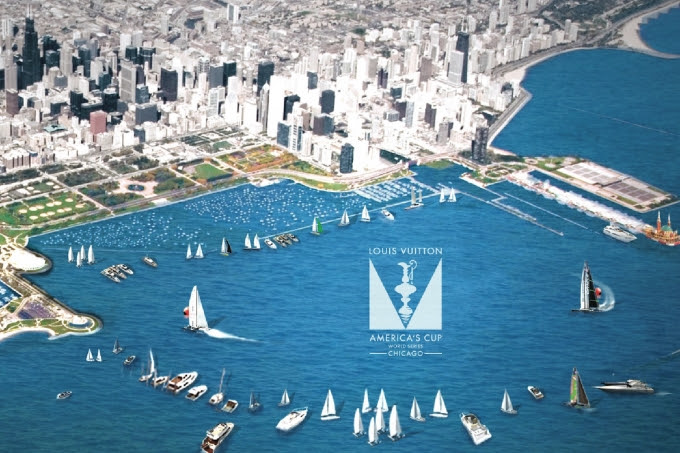 Navy Pier, celebrating its centennial in 2016, will serve as event headquarters June 10 – 12, 2016, and include a ticketed viewing area, entertainment and VIP hospitality areas for fans to enjoy as the high-performance 45' foiling catamarans race by at 40+ mph close to the shore.
"Chicago is a world-class city, and Navy Pier's lakefront architecture creates the perfect sailing venue to showcase the excitement of the modern America's Cup," said Sir Russell Coutts, America's Cup Event Authority chief executive officer and five-time America's Cup winner.
Oracle Team USA, the defending America's Cup champion, has ties to the "Windy City." Larry Ellison, the team's principal, grew up in Chicago and studied at the University of Illinois and the University of Chicago.
Oracle Team USA team member Matt Cassidy called Chicago home for the past five years before relocating to Bermuda this past spring.

Read More About