The Bermuda Cricket Board [BCB] announced that two of its most promising young players have been selected to the ICC Americas regional squad that will compete in the WICB U19 50 overs tournament next week in St. Vincent.
The competition begins on August 10th and finishes on August 21st. The selected players are Chare Smith and Nzari Paynter. Four Bermuda players were invited, but Delray Rawlins and Alex Dore were not available to compete in this year's tournament.
Nzari Paynter and Chare Smith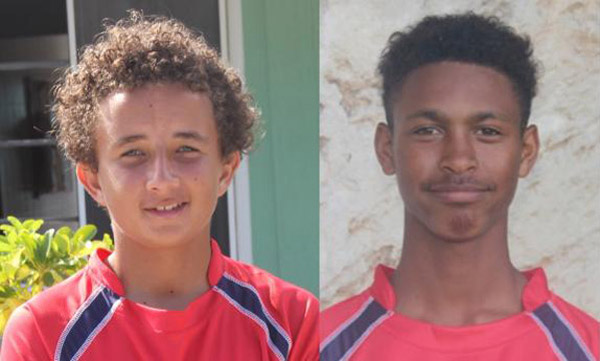 Chare Smith was selected on the basis of his tournament leading performance in the ICC Regional U19 qualifier last year when he garnered the Best Bowler. Chare has been training regularly with the national senior team that will be competing in the ICC World Cricket League in Los Angeles later this year.
Nzari Paynter impressed the selectors on the recent U17 triangular in Houston where he displayed confidence with bat and ball. Nzari has been a regular in the national U19 squad for 3 years and has just completed his first year at Sedburgh School in UK which has an outstanding cricket tradition.
BCB President Lloyd Fray said. "I am delighted that these two young men will have the opportunity to compete in this West Indies regional competition.
"The 6 territories always produce quality teams and I expect that this year's edition will be particularly fierce with the West Indies proudly winning the ICC U19 Cricket World Cup earlier this year.
"I know that both young men will be outstanding ambassadors for our country on and off the field. I wish them all the best in this excellent opportunity that has been provided for them."

Read More About