Bermudian Lily Lightbourn has been featured in Paper Mag, with the accompanying article delving into the model's professional history.
When asked if she always wanted to model growing up, Ms. Lightbourn told Paper Mag, "I did, I remember when I was about 5 or 6 telling my older sister I wanted to be a "modeler" and she corrected me and told me it's just 'model,' so that's how I remember it was something I always wanted."
When asked how she was discovered, Ms. Lightbourn said, "The way I got into modeling was that I went to NYC from Bermuda for a week by myself and saw a bunch of agencies and in that week I got one. So here I am, thankfully!"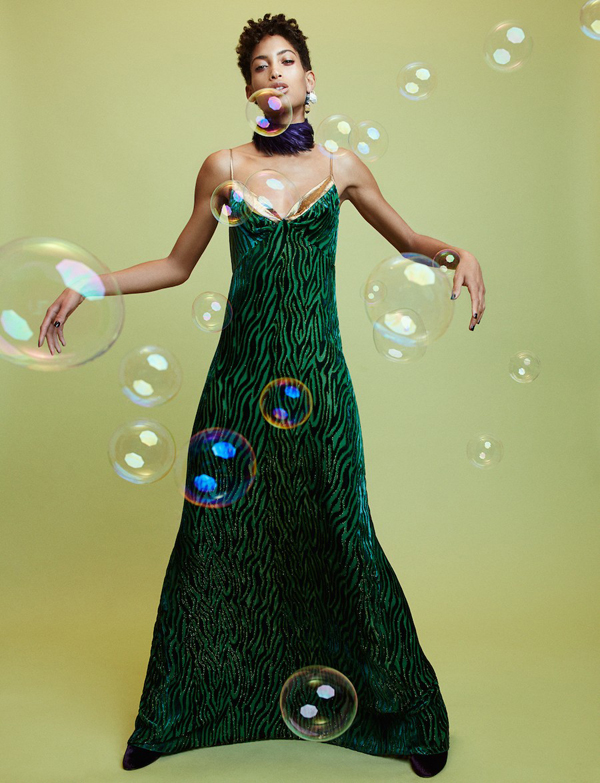 When asked about her home and the modeling industry here, Ms. Lightbourn said, "I am from the little island, Bermuda. No, we don't get lost in the triangle!
"I'm not sure if it's real but there is a strong possibility! A fact about Bermuda that no one may know is that we sit right on top of a sleeping volcano. There is a small industry there for fashion. Over the years it's definitely getting better and bigger."
When asked what she likes to do during her free time, Ms. Lightbourn said, "During my free time recently I love to learn by reading. I love to write and watch movies, go to Bermuda, of course, and I spend a lot of time at my church, The Rock, as a youth leader."
To read the full interview, visit the Paper Mag website.

Read More About
Category: All, Entertainment, Style & Beauty