Saltus Grammar School is getting set to host two open houses on its premises, with tours of the school's Lower Primary Department on Wednesday, September 28.
The first open house will take place from 9.00am through 11.00am, while the second will be held from 5.30pm through 7.00pm.
The event poster says, "From 9.00am to 11.00am, we invite you to experience Saltus Lower Primary in action. Join a tour and see firsthand the exciting and dynamic teaching and learning environment that a Saltus education provides.
"From 5.30pm to 7.00pm, you can take a tour and speak to staff and teachers about the benefits of attending Saltus, a first-class co-educational school.
"Information on Upper Primary, Secondary and the Saltus Graduate Years programme will also be available."
For more information, contact Director of Enrollment Management Amanda Skinner on 292-6177 [extension 6269] or email admissions@saltus.bm. Parking will be available on Christ Church Lane and in the Foundation Year car park, entering via Watlington Road.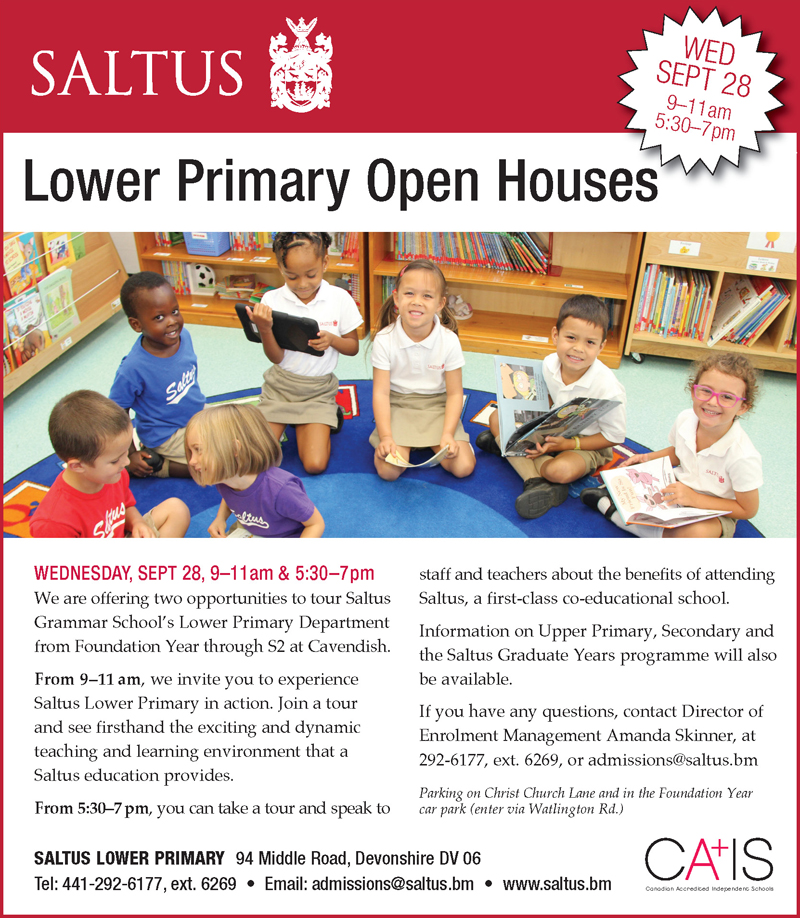 Read More About
Category: All