The Bermuda Historical Society and the Bermuda National Library are inviting members of the public to join them on Tuesday, 25 October, 2016 at the Bermuda National Library at 5:30pm for a lecture entitled, The Place of the First World War in Bermuda Memorial Culture by Dr. Bruce Elliott.
During his talk, Dr. Elliott will discuss the efforts made, particularly by Bermudian women, to acknowledge Bermudians' exceptional sacrifice following the carnage of the Great War.
Dr. Elliott said, "A cenotaph referencing Bermuda's imperial ties was commissioned, but annual ceremonies served as occasions to endow it with new layers of meaning, and the wish to preserve the names of the dead gave rise to monuments erected by subscription to the island's racially segregated wartime units.
"Only since the 1990s has Bermudian memorial culture shifted from colonial and imperial narratives to more inclusive and personal public commemoration, resulting in the dedication of a new and very different monument to both its veterans and its war dead."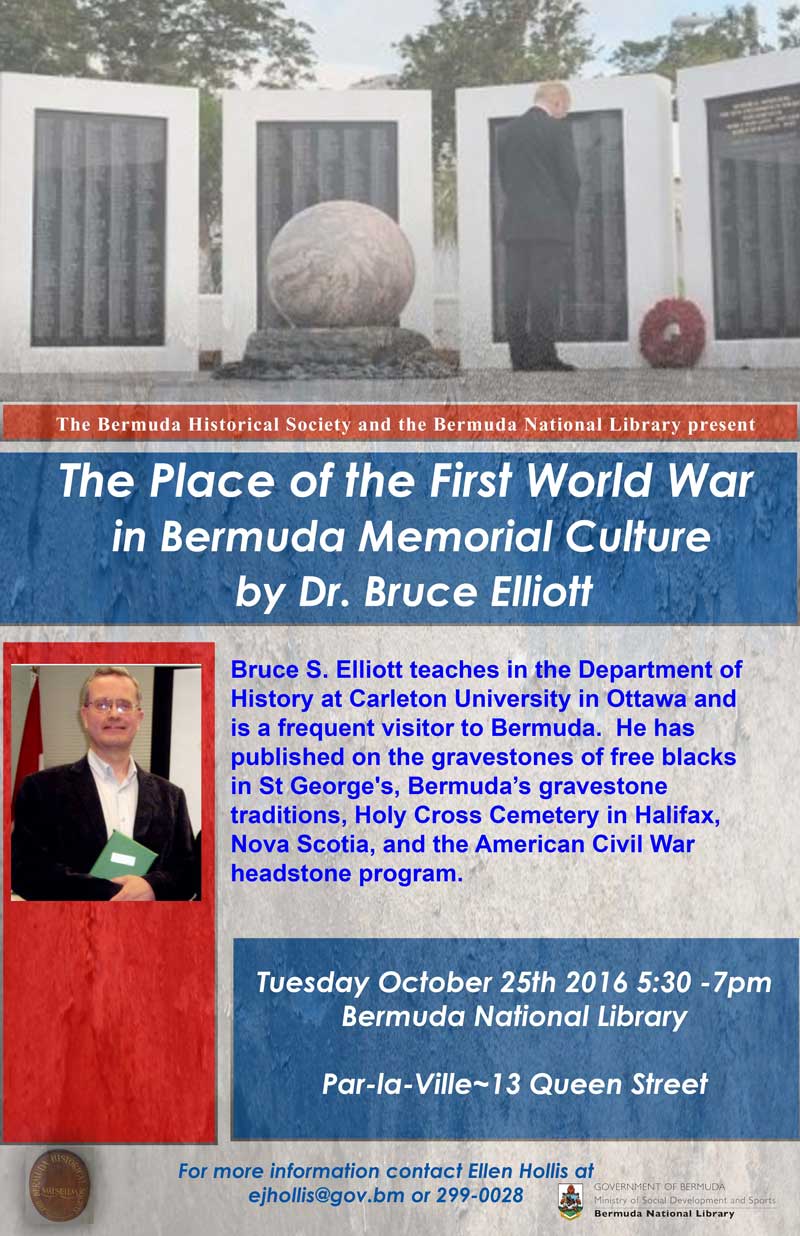 Read More About