Zac Goldsmith, Conservative MP, speaking at the recent UK Conservative Party conference, praised the manifesto commitment to create "Blue Belts" around the UK Overseas Territories. He said this was the "biggest conservation commitment by any government ever."
Goldsmith made the keynote speech about marine issues at the Conservative Environment Network event in the National Sea Life Centre in Birmingham, England.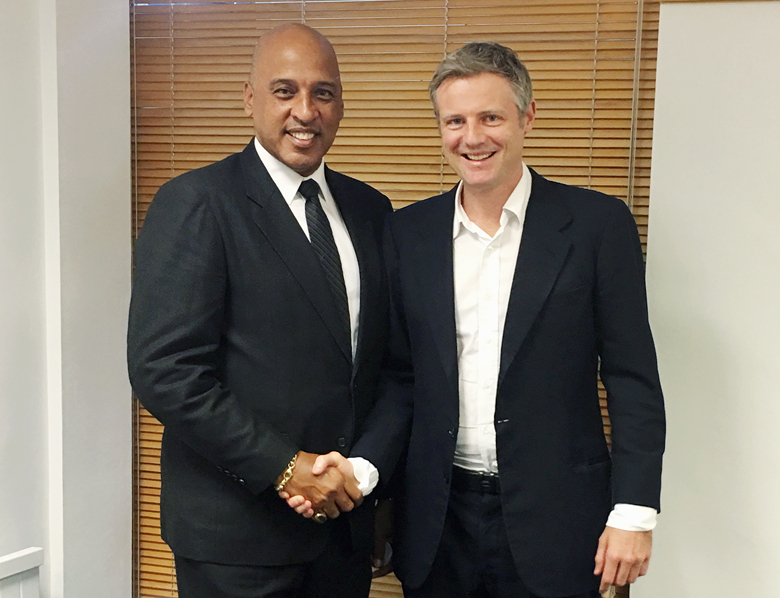 He singled out for praise Minister of the Environment Cole Simons, who was in the audience. Mr. Goldsmith said it was "fantastic" to see the Minister at this event and praised the announcement Bermuda had made that morning of a satellite study aimed at identifying any illegal fishing in and around Bermuda's EEZ.
He added, "It shows that the Blue Belts are not something instructed by Whitehall to the overseas territories but something that the territories are doing for themselves and which Whitehall is helping them to achieve."
Minister Simons said, "Mr. Goldsmith recognised Bermuda as being ahead of the curve in this space. It is gratifying to have Bermuda acknowledged for its leadership role in the realm of marine conservation."

Read More About
Category: All, Environment