Engaging and connecting with members of our community was how the Premier Michael Dunkley, spent the majority of yesterday morning, when he visited Morgan's Point, the Dalton E. Tucker primary school, Sandys Middle School and Camp Hill, Southampton businesses today.
"Premier Dunkley – who was joined by the Minister of Education Wayne Scott – started the day at Morgan's Point. There they received an update on the new Caroline Bay development and the continued efforts to clear the site. It should be noted that around 100 workers are currently employed at the site," a spokesperson said.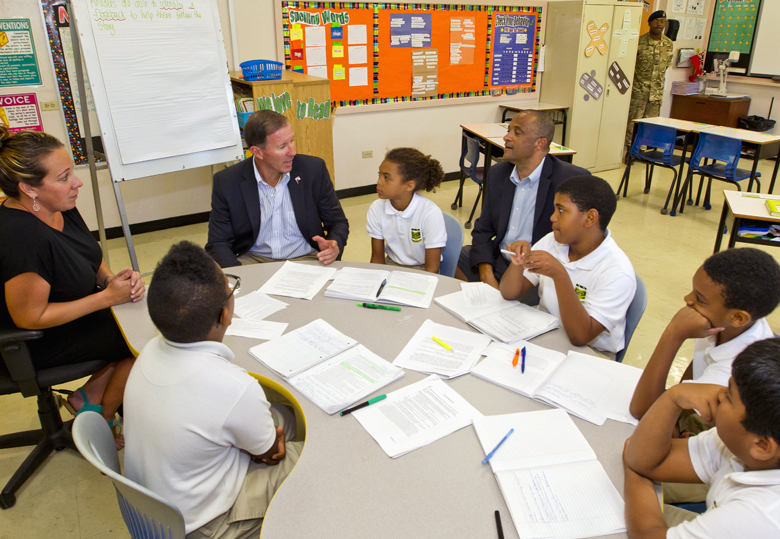 "The Premier also had an opportunity to see the new Morgan's Point Pier which was recently designated by the UK. The barge at the new seaport was offloading marina supplies. And rounding out the Premier's Morgan's Point visit was a stop at the Artemis Racing base.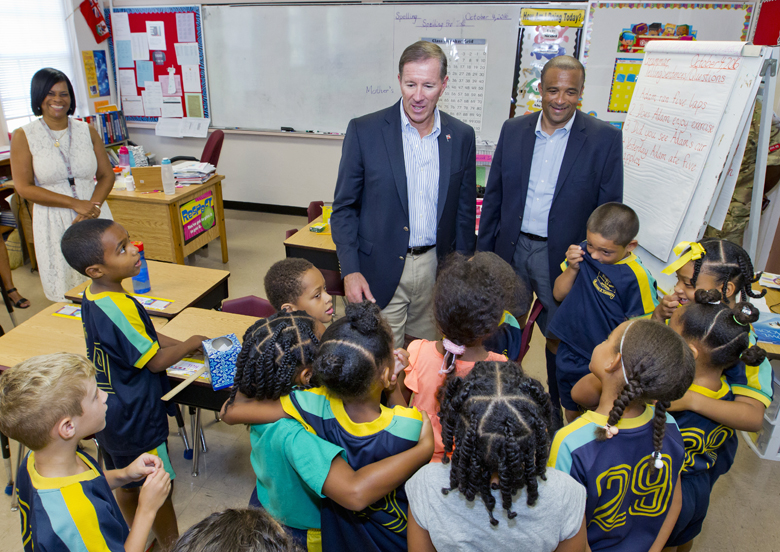 "Premier Dunkley and Minister Scott continued on to Dalton E. Tucker and Sandys Middle School respectively. At each of the learning institutions the Premier and Minister stopped in on classes and took the opportunity to chat with teachers and students.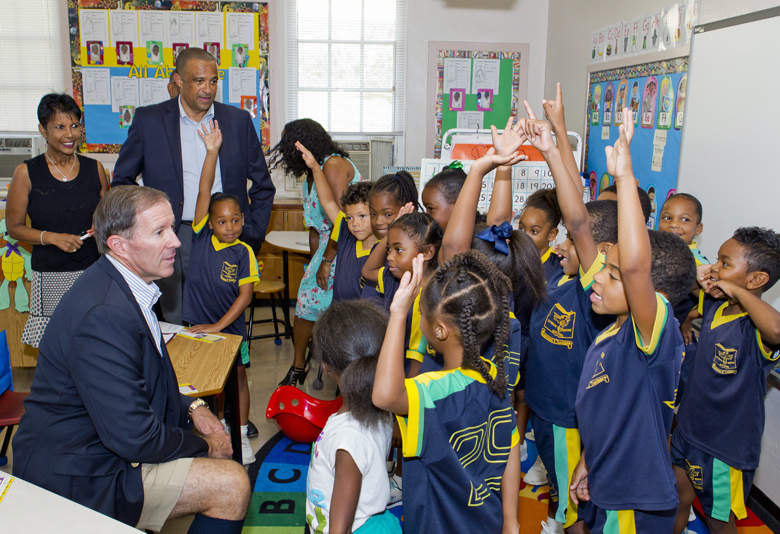 "And closing out the morning of engagement, the Premier and Minister visited Camp Hill, Southampton businesses, including the Limelight Barber Shop and Immage Upholstery.
"Topics of conversation with the entrepreneurs centred around working together in the community and ensuring that small businesses such as theirs continue to be supported so that they can grow.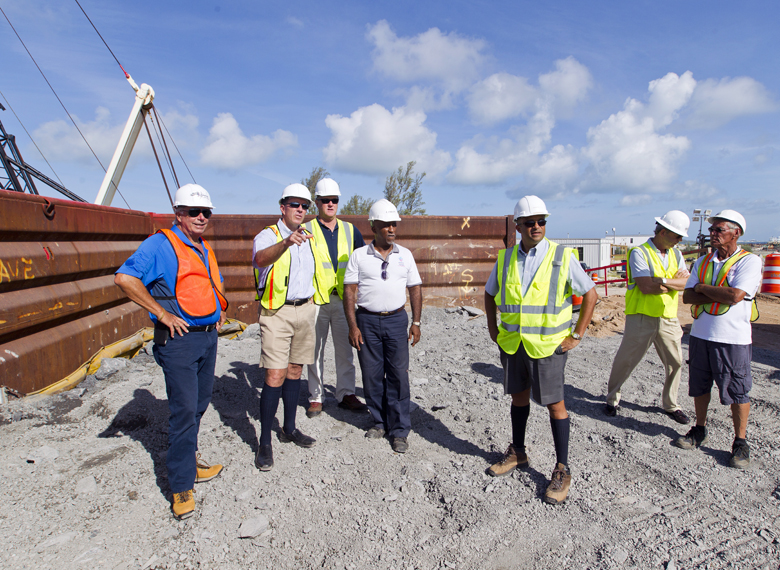 "The visits are in keeping with Premier Dunkley and his Ministerial Colleagues' commitment to engage more with members of Bermuda's community."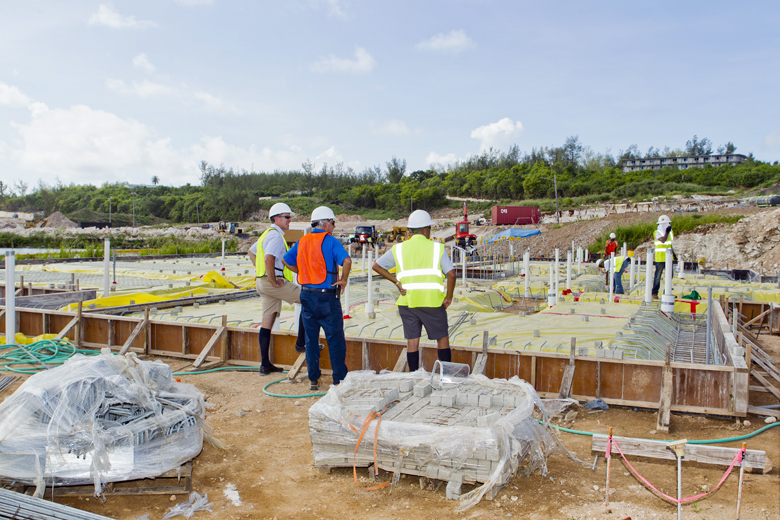 Premier Dunkley said, "It's always a great opportunity for me to get out in the community and spend some time talking with fellow Bermudians. Today I was pleased to visit Morgan's Point and it was very encouraging to see things taking shape at the site.
"I was equally pleased to spend some time with our young people today and to personally express our support to our teachers who do such incredible and important work on a daily basis.
"In the weeks ahead I will endeavour to visit other areas around Bermuda so that I can speak and connect directly with members of our community to hear their views about matters that are important to them."
Read More About