Bermuda Motors will be staging its first Eco Auto Show on Saturday, November 19 from 10:00 a.m. to 3:00 p.m. at Bull's Head Car Park, Hamilton.
The event – believed to be the first of its kind in Bermuda – will showcase the company's range of electric and hybrid vehicles and mark the public launch of the new all-electric BMW i3.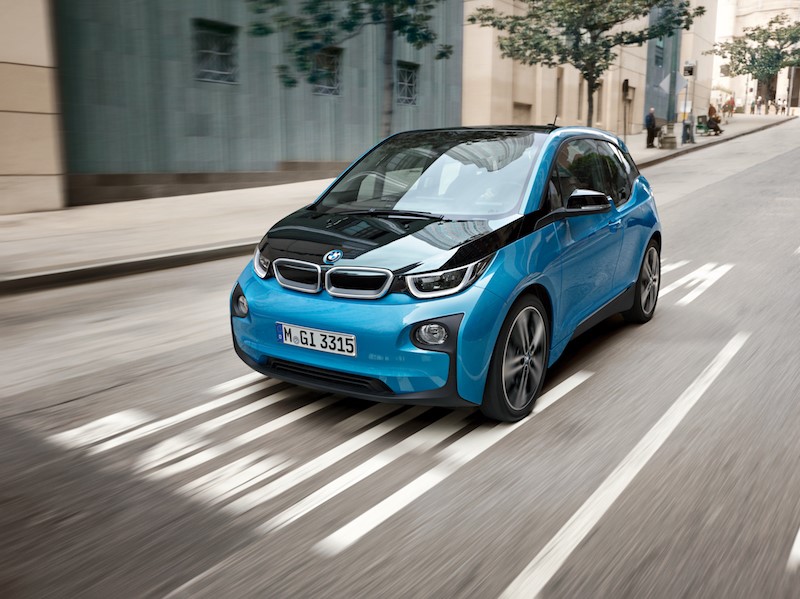 Visitors to Saturday's show will be able to test drive the i3 on a special rooftop track, along with other 'green' vehicles, including the electric Kia Soul EV, the Lexus CT200h hybrid and the Toyota Prius c.
The show will be declared open by City of Hamilton Town Crier Ed Christopher and is designed to appeal to the whole family. Free continental breakfast will be available from 10:00-11:00 a.m., and there will be a children's fun castle, food and drink stalls, and displays promoting environmental awareness and energy efficiency featuring: Bermuda Environmental Sustainability Taskforce [BEST], Belco, The Green House Bermuda, and Bermuda Air Conditioning.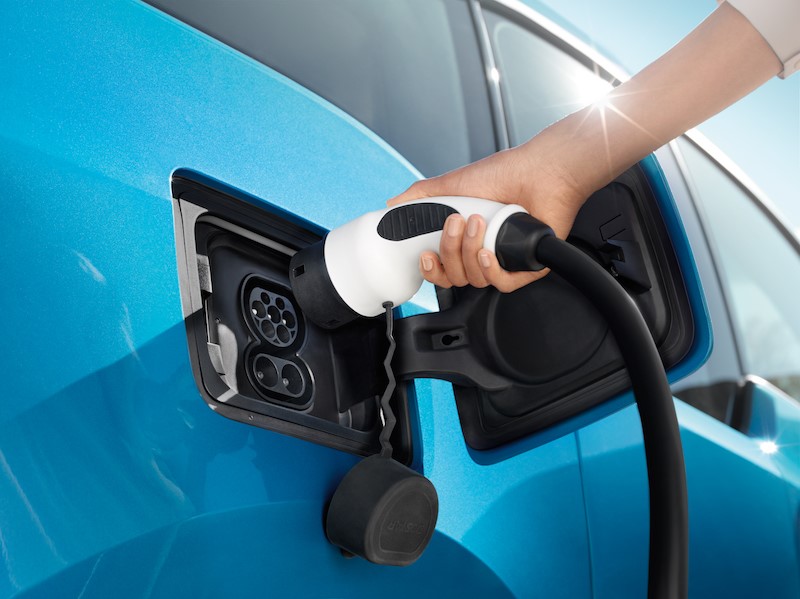 Krishna King, General Manager of Bermuda Motors, said: "We invite the community to come and plug into the future! The vast improvements in technology over the past few years have made 'green' cars a real alternative to gas-powered vehicles and we're looking forward to showcasing the choice we offer Bermuda drivers in electric and hybrid vehicles.
"Longer battery life, greater range and improved driving performance make 'green' cars ideal for Bermuda's short driving distances and urban driving conditions. They are cost-effective because of reduced fuel costs and lower mechanical maintenance, not to mention lower duty [35%]."
He said the company was particularly excited about the BMW i3, BMW's first all-electric car, which has a range of about 120 miles on a full charge and is the world's first series-production model to be designed for sustainability at every stage, from the development of the car to its production and everyday use.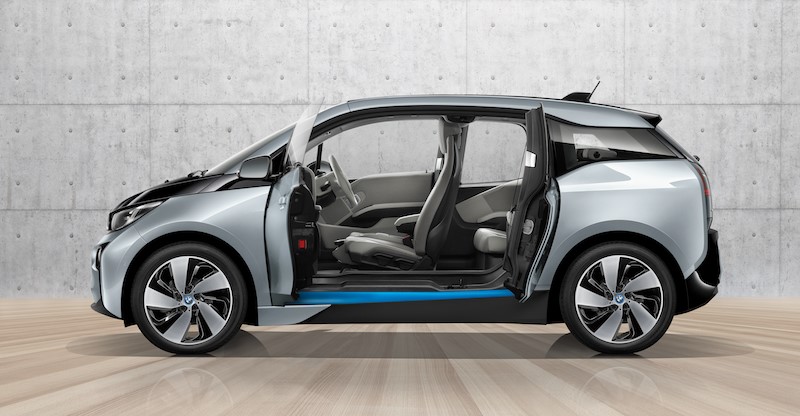 Mr. King said: "The i3 generates zero emissions and no odours – but feels just as dynamic to drive as you'd expect a BMW to be. Just dipping the accelerator is enough to deploy full torque and pull away powerfully in near silence. And as you lift off the accelerator, you feel the car start to brake as the i3 recovers the available kinetic energy and uses it to charge the battery."
Although the Eco Auto Show will be focused on 'green' cars, Bermuda Motors will also be offering a one-day special of up to 30% off selected regular cars by BMW, Kia, Toyota and Ford.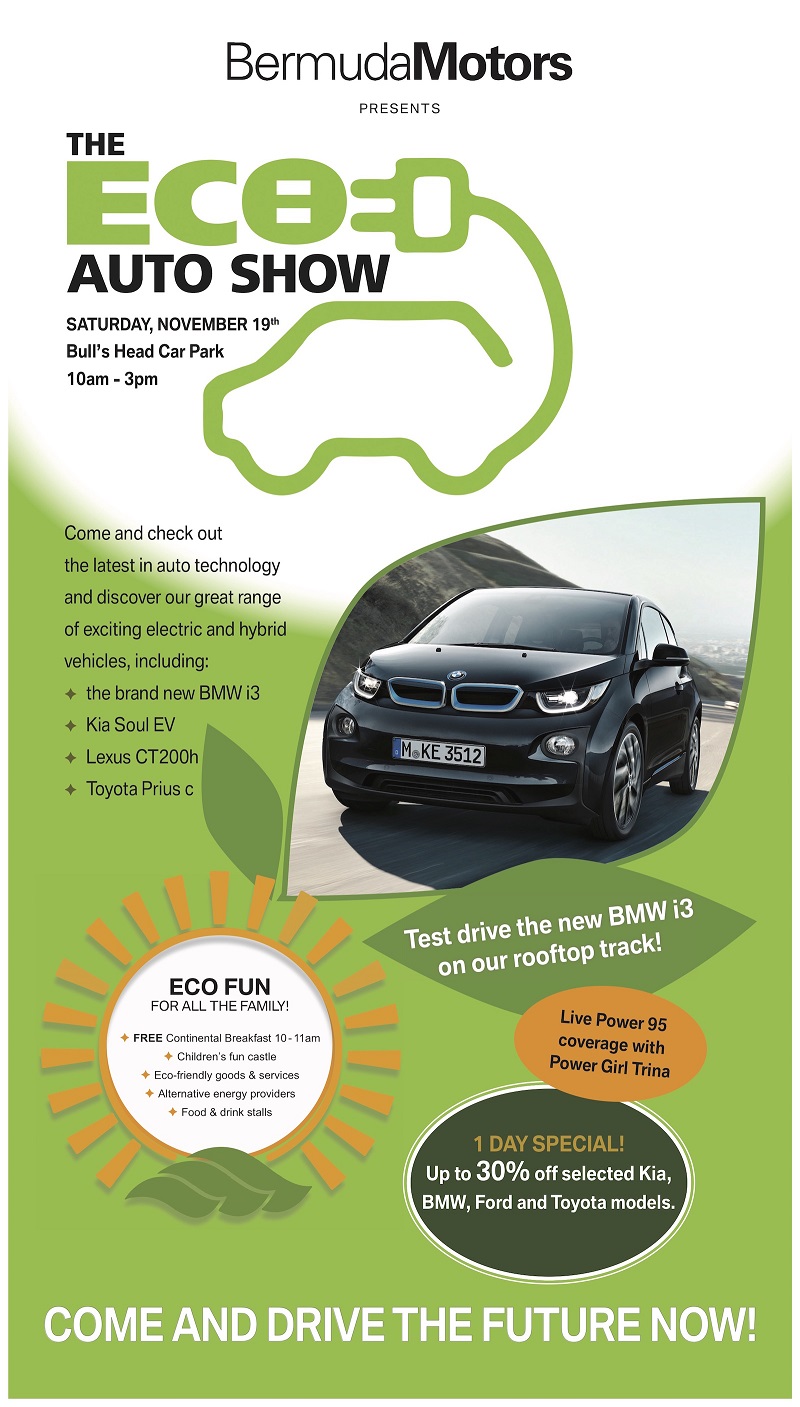 Read More About
Category: All, Business, Entertainment, Environment, News