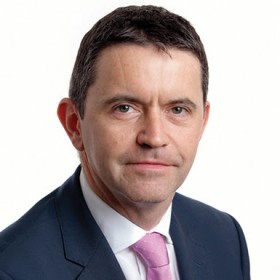 Appleby Bermuda Partner Keith Robinson is speaking at the Society of Trust and Estate Practitioners [STEP] Asia conference taking place in Hong Kong 1-2 November.
The sold-out conference features exceptional speakers, specialist breakout sessions and panel discussions. Mr Robinson's panel, sponsored by the Bermuda Business Development Agency [BDA] will deliver an informative update of the most relevant trust and estate cases heard around the world in the last year.
Mr Robinson's practice focuses on high value trust disputes and restructurings often with a multi-jurisdictional element. He has advised and represented trustees, beneficiaries and other fiduciaries.
He has been involved in many of the major trust cases in Bermuda over the last number of years and has written extensively and spoken widely in Bermuda and internationally on Bermuda trust law.
Mr Robinson was recently elected chairman of STEP Bermuda and is an elected member of the International Academy of Estate and Trust Law [TIAETL]. He further serves on the Trust Focus Group and the Trust Law Reform Committee of the Bermuda Business Development Agency [BDA].
Mr Robinson said, "Representing Bermuda at such a fantastic conference is a privilege and I look forward to my panel discussion. The Bermuda trust industry continues to show that it is ahead of the pack in terms of legislative change and the delivery of first class fiduciary service. I look forward to sharing that message in Hong Kong."
STEP is a worldwide professional association that aims to support members by providing professional development and technical information, and protecting their reputation by maintaining high professional standards.
Members of the STEP organisation work with governments and regulatory authorities all over the world to examine the likely impact of any proposed changes, providing technical advice and support and responding to consultations.
STEP Asia is a topical two-day programme covering the critical issues pertaining to trust and estate practitioners. The highly acclaimed event will feature over 40 experts from around the world. This conference has established itself as a must-attend event in the diaries of practitioners around the world.
Read More About