The Bermuda Sanshou Association will present its inaugural FootGolf Tournament on Saturday, December 10 at Turtle Hill Golf Club.
Entry costs $60 per player and includes green fees, cart, a cooler of beers, and an awards reception to follow. Prizes will be included on course competitions, such as hole-in-one and longest drive.
Tournament registration begins at 11.00am, with a 12.00pm shotgun start. Players must set their own teams by filling out the foursome on the registration form. The tournament format is 4-person team – best ball.
The entry deadline is December 7; submit registration fee via wire transfer, cash or cheque HSBC a/c 010-160869-001, cash, or cheques made payable to Bermuda Sanshou Association.
For more information, call 747-8495 or email footgolfbda@gmail.com.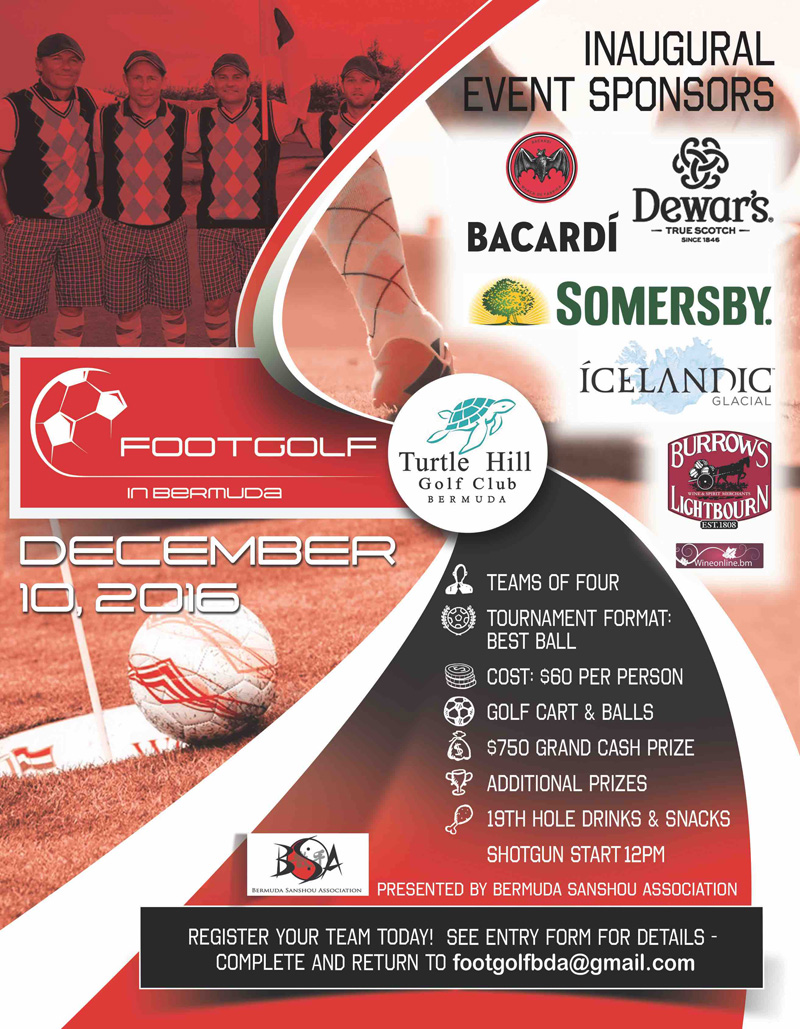 The full FootGolf entry form follow below [PDF here]

Read More About