The Bermuda Cricket Board [BCB] announced that 11-year-old Bermudian Kacey Scotland has been selected to the Surrey CCC Under-13 girls winter training squad for 2017.
A spokesperson said, "Kacey attended an open trial in August and was subsequently invited to an additional trial in late September where she impressed with her left-arm medium pace bowling and catching.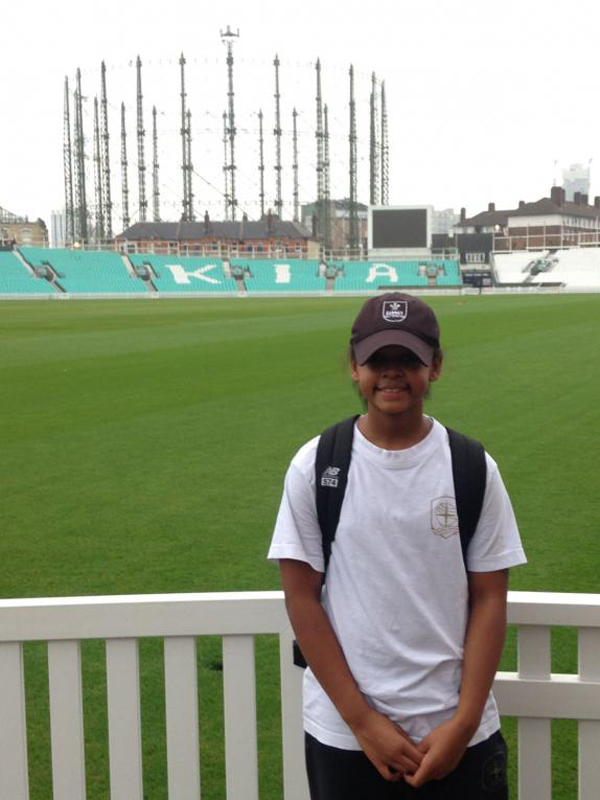 "Her selection is particularly encouraging, as she has never played an official hardball match.
"If successful over the upcoming three-month program, Kacey will make her debut for Surrey in May and will join her 13-year-old brother Marcus in the Surrey youth ranks."
President of the BCB Lloyd Fray said, "The BCB congratulates Kacey on this outstanding achievement. The BCB is sponsoring Kacey as part of our Academy and Girls Development program.
"This is a fast growing and very rewarding area of our work, which we plan to continue to develop. Just last year the BCB secured a significant scholarship for Leilanni Nesbeth who is currently playing for Sussex County U15s."
"Kacey is the grand daughter of the late St. George's Cup Match legend, Rupert Scotland who passed away in 2012."

Read More About