BELCO's rates are set to change as of January 1, with the company saying the changes will result in a "lower overall electricity rate for customers."
A spokesperson said, "BELCO would like to advise its customers that pursuant to correspondence from the Regulatory Authority dated December 22nd , 2016 and the May 13th 2016 directive from the Energy Commission [EC], the surcharge implemented as a part of the June 1, 2016 rate increase will be removed effective January 1, 2017, resulting in a lower overall electricity rate for customers.
"The May 13th EC directive was made in response to BELCO's June 2015 rate submission for the Utility to receive a reasonable return on equity in order to fund the ongoing infrastructure investment required to deliver highly reliable electricity to Bermuda.
"It included rate increases that would provide a 7% return on equity in 2016 and 8% return on equity in 2017.
"The EC directive was issued 5 months into 2016, therefore a surcharge was applied to the base rate in order for the Utility to achieve its required return on equity for the entire year.
"Effective January 1, 2017, this surcharge will no longer be applied in the overall rate. The following chart provides the comparison of current and new rates: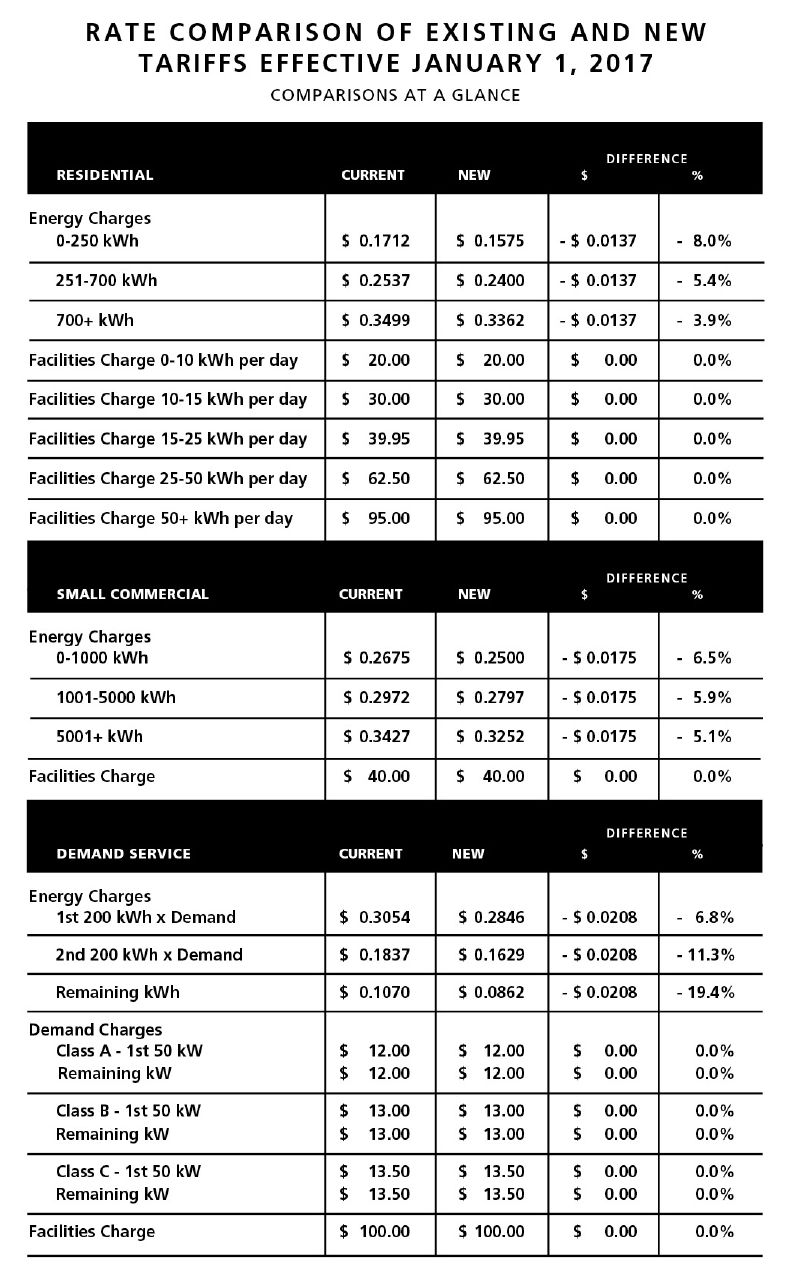 Read More About