One family received a very special Christmas gift this year, with Timothy and Leanne Mount welcoming Ivy Lily Mount to the world at 11:27pm on Christmas Day. Ivy weighed 8lbs 7oz and was 52 cms long.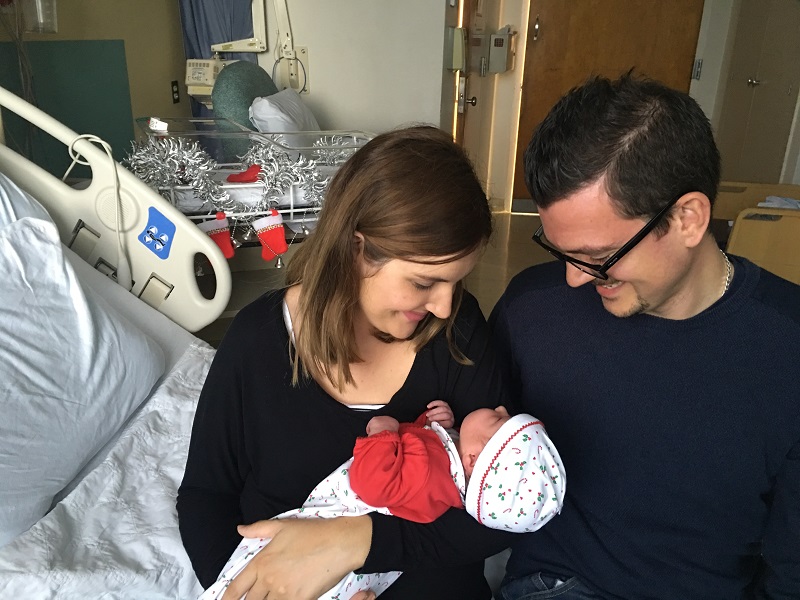 Ivy is the Mount's second child. They also have a two-year-old daughter Gabriella. Mrs Mount said the two births were very different but both babies are Bermuda holiday ones. Gabriella was born at King Edward VII Memorial Hospital at Cup Match.
"I was so happy that I was able to have her by natural birth and that labour was not induced," she said. "The maternity ward staff were great! They were so helpful.
"You would think that they see babies being born all the time and that they wouldn't be excited, but as she was coming on Christmas day the atmosphere was celebratory. They were all cheering for me, which was helpful and really nice."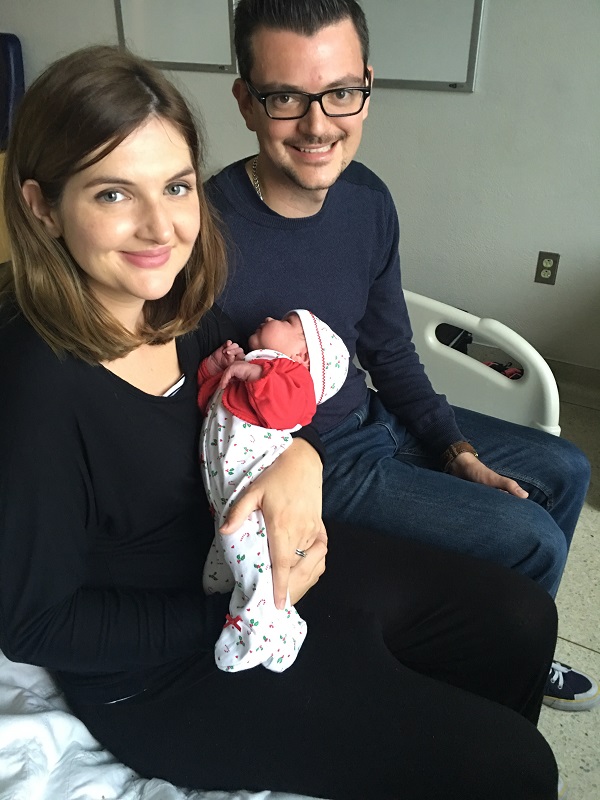 Ivy was due on 22 December, and the Mounts said they actually expected her to arrive after Christmas Day.
"We had just finished dinner around 3pm when my water broke," said Mrs Mount. The couple checked into the Maternity Ward around 4pm and when labour started they still were not sure that Ivy would arrive on Christmas Day.
The Mounts did not know ahead of time their baby's gender. "Everyone was sure it was a boy," said Mr Mount, "So it was an extra surprise for us that she was girl. I think it's nice because we have experience with raising a daughter and it will be good for Gabriella to have a sister to share with."
By his wife's side throughout the birthing he said: "It's an amazing experience to see new life coming into the world – a gift from God – a miracle."
The Mounts said they would be bringing Ivy's older sister Gabriella in to the ward today [Boxing Day] to meet her new baby sister.
Read More About