Two men have been sentenced to prison for shooting and robbing businessman Timothy Mardon, who splits his time between Bermuda and the UK, in his Essex home.
A BBC story said "A burglar who shot a businessman in a raid described as "every householder's utter nightmare" has been jailed.
"Timothy Mardon, 51, was left for dead after the attack at his mansion in Sible Hedingham, Essex, last February.
"Charlie Simms, 23, was jailed for 20 years for attempted murder and aggravated burglary following a trial at Chelmsford Crown Court in December. Christopher Bergin, 28, was jailed for 14 years for wounding with intent and aggravated burglary.
"Mr Mardon, a millionaire who works in insurance and lives most of the year in Bermuda, had been mistaken for a drug dealer by the pair."
Charlie Simms and Christopher Bergin: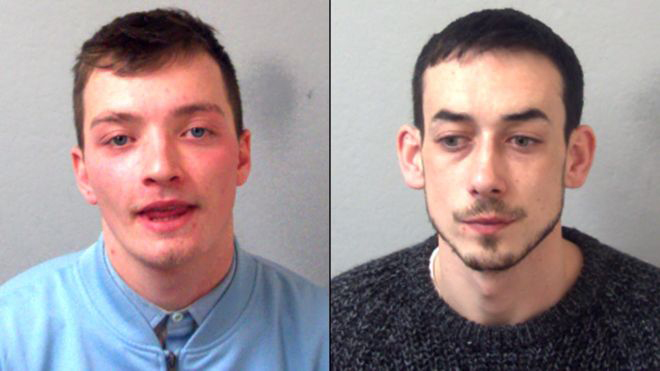 "He had locked himself in his bedroom but was shot in the leg, through the door, with a sawn-off shotgun.
"In a victim impact statement Mr Mardon said a masked man held a gun to his head as he lay bleeding, threatened him and began counting down. Mr Mardon, who was back in the UK for just one night, was alone in the Grade II-listed mansion when he was attacked.
Read More About