Alpha Phi Alpha is set to host a "robust discussion about sports clubs in Bermuda" on Thursday, March 9 from 6.00pm to 8.00pm at Cedarbridge Academy.
The event promo said, "Join us as we host a robust discussion about sports clubs in Bermuda. Do they still meet the needs of an ever-changing community in Bermuda? Are sports clubs contributing to social problems? Have they been given the resources they need to maintain their youth programs?
"Our panel will include representatives from the following clubs: Somerset Cricket Club, St Georges Cricket Club, Southampton Rangers Sports Club, Devonshire Colts, Pembroke Hamilton Club, North Village and Brazil Football.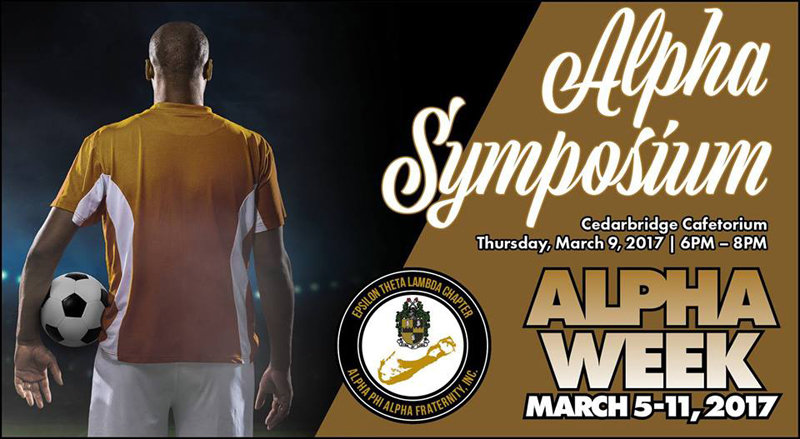 "Also in attendance will be our specially invited guests: Beyond Rugby, Bermuda Rugby Football Union, Bermuda Football Association, Ministry of Youth and Sports, ABC Valencia, Family Center, Coalition for the protection of children, Bermuda Sport Anti-Doping Authority.
"By the end of this event, we hope to achieve the following objectives:
"1. To come up with strategies that sporting clubs can consider implementing in order to stay abreast with changes in the needs of the community;
"2. To identify the necessary resources to be put in place so community clubs can assist in the development well balanced young people."

Read More About