Bermudian Caitlin Conyers was called to the Bermuda Bar at a packed ceremony before the Chief Justice Ian Kawaley on Friday.
Sedgwick Chudleigh partner, Alex Potts, told the Court that Ms. Conyers was destined to make an invaluable contribution to Bermuda law, both in the fields of commercial law and public law.
Mr. Potts highlighted Ms. Conyers' impressive academic results and references, including a Distinction on the LLM at the London School of Economics, and her obvious commitment to social justice, as evidenced by the time that she spent working with the Constitutional Court of South Africa, prior to her pupillage.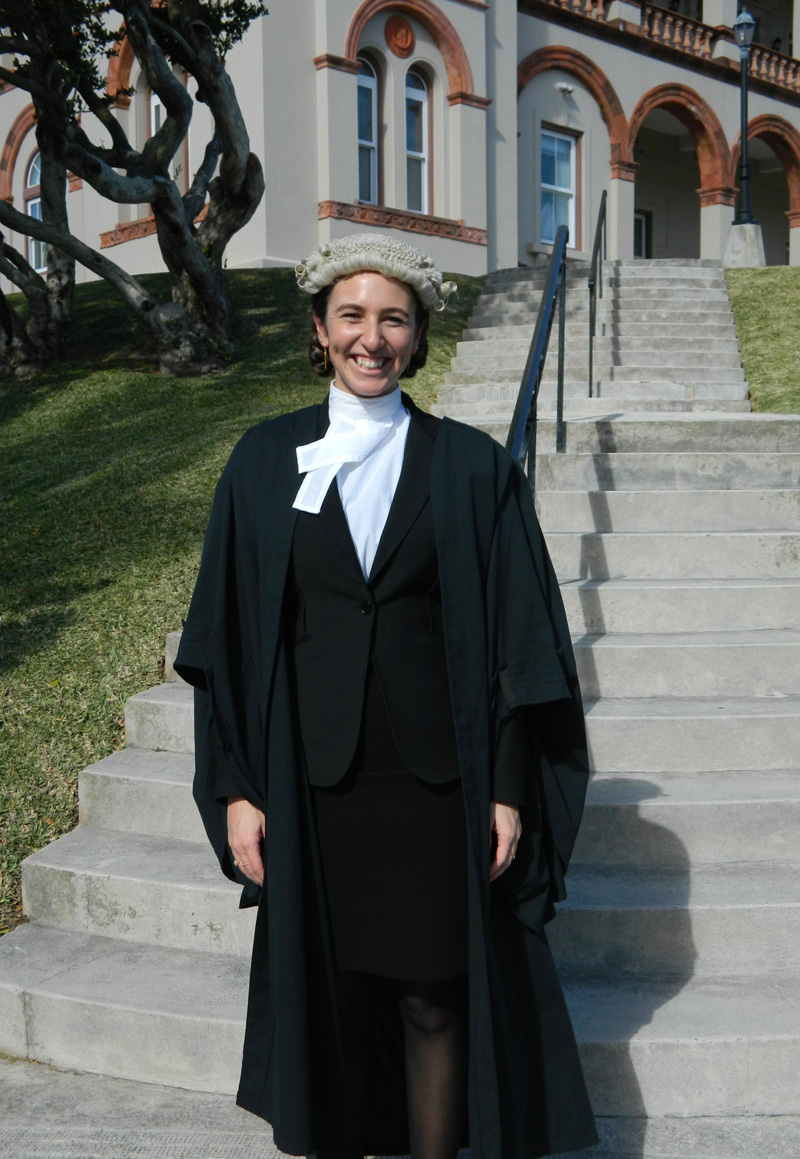 Mark Chudleigh of Sedgwick Chudleigh also noted Ms Conyers' distinguished resume and commented that she had lived up to, and exceeded, expectations during her training with Sedgwick Chudleigh, which included a placement in London and attending a Sedgwick Women's Forum event in Miami. Mr Chudleigh also predicted a bright future for Ms. Conyers.
Ms. Conyers, who is a descendent of Sir Reginald Conyers, the former Speaker of the House of Assembly and one of the founders of law firm Conyers Dill & Pearman, stated that her return to Bermuda and decision to practice at the Bermuda Bar had forced her to "grapple with the question of how I confront not only my own history, but also the history of this island I love so deeply".
Ms. Conyers has a strong interest in the role that the law plays in moving from a society of injustice to one of equality, a process that she observed at first hand during her time working in South Africa.
Before thanking her family and friends for their love and support, Ms. Conyers stated that she could only hope that as a member of the Bar she could "contribute to a more equal society in Bermuda".

Read More About