On Saturday, March 25, Greenrock will host the International Earth Hour Campaign in Hamilton starting from City Hall at 8.30pm, while the Living Green Expo will be rescheduled to Saturday, April 29 at Somersfield Academy from 10.00am to 6.00pm.
A spokesperson said, "Greenrock's Living Green Expo will now take place on Saturday, April 29th at Somersfield Academy from 10 am – 6 pm. This free, public event will be a showcase for Bermudian businesses in the green economy looking to collaborate and share ideas with likeminded entities while providing valuable information to the public about the many products and services that can help us all Live Green.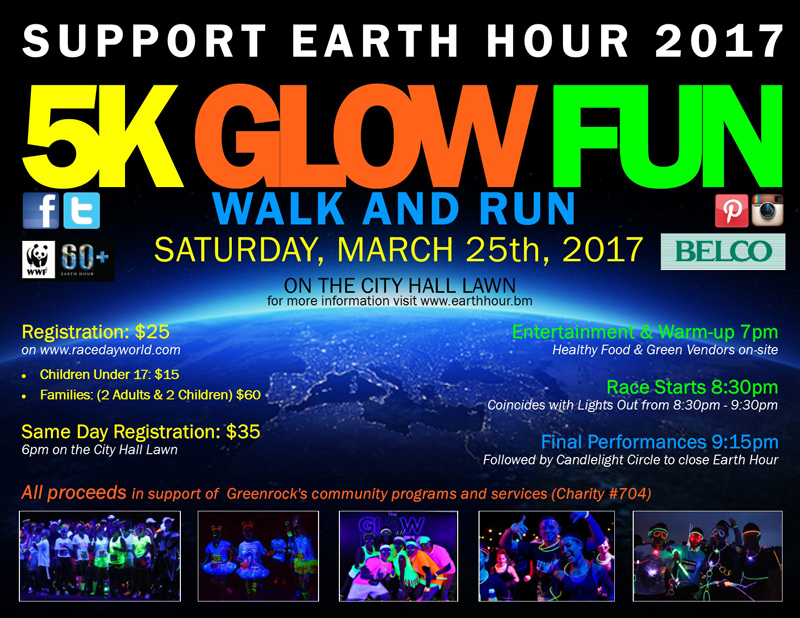 "Initially the expo was scheduled on March 25th as an addition to Greenrock's Annual Earth Hour Celebrations at City Hall which also include the 5K Glow Fun Walk & Run.
"Although those events will continue as originally planned, the decision to reschedule the Living Green Expo was made by the Earth Hour Council who felt that it was wise to avoid launching the expo with both Ted X and the Annual Kappa Classic taking place on the same day.
"The Living Green Expo will include free lectures and presentations about green practices, technologies and solutions for sustainability in our ever-changing world.
"Greenrock will also be creating an Online Green Business Directory that will be available on their website www.greenrock.org. This initiative has been designed with the intention to encourage healthy and sustainable lifestyles whilst promoting technologies that pollute less, use water more sparingly and consume less energy.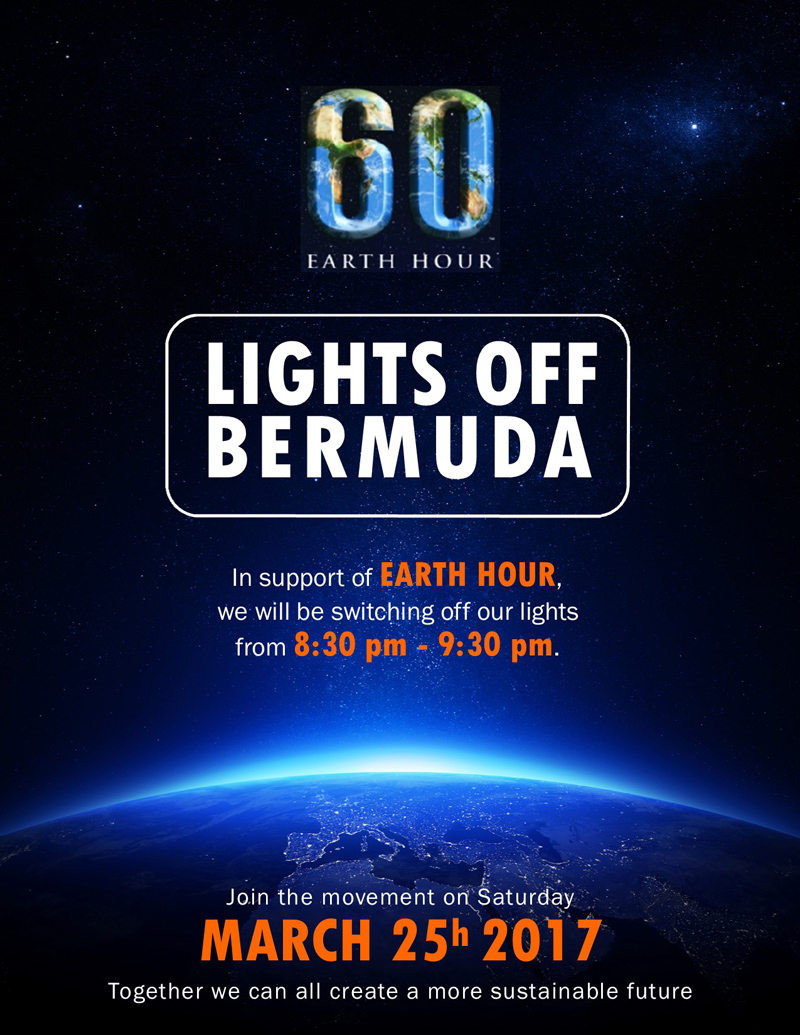 "All businesses and / or individuals with products or services in the green economy are welcome to participate in the Living Green Expo and the public is welcome to attend the event free of charge.
"Earth Hour and the Living Green Expo are both key components of Greenrock's continued efforts to raise awareness about Climate Change whilst providing educational programs and initiatives that teach us to live in a more sustainable way.
"If you would like to participate in the Living Green Expo or the 5K Glow Fun Walk & Run please visit www.earthhour.bm to register or look for Earth Hour Bermuda on www.racedayworld.com.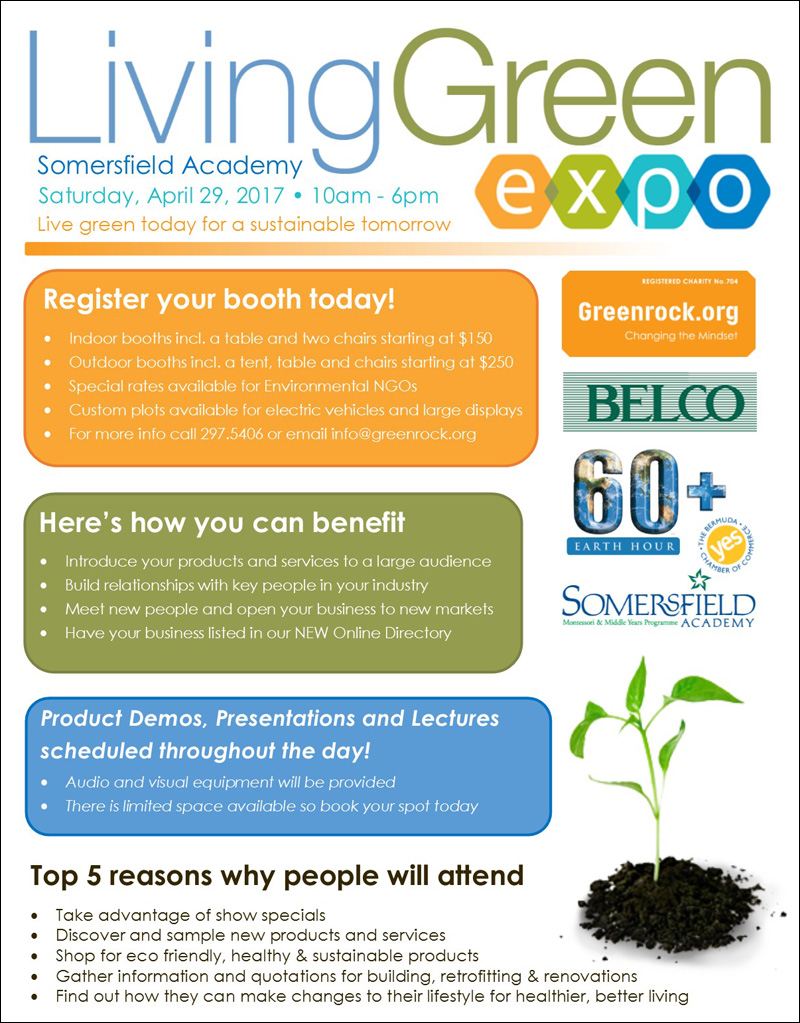 "Volunteers are still needed for Earth Hour so if you are interested in volunteering, please email Greenrock at info@greenrock.org."
5k Glow Fun Walk & Run registration cost for $25, $15 for children under 17, and $60 for families [2 adults & 2 children] on www.racedayworld.com. Same day registration cost for $35 at 6pm on the Hall Lawn.
For interviews or more information please contact Eugene Dean at 516.4226 or email eugene@greenrock.org

Read More About
Category: All, Entertainment, Environment