The Bermuda Underwater Exploration Institute's [BUEI] and 11th Hour Racing will present a talk entitled "Global Perspective and Solutions for a Clean Ocean" on Thursday, June 1, beginning at 7.30pm.
The event poster says, "Join leading ocean plastic experts from around the world, including Nicholas Mellor of the Ocean Conservancy and Rachael Miller, Executive Director of Rozalia Project and co-creator of the Cora Ball.
"Nicholas will share a global perspective on sources, impacts and solutions to plastics in the ocean while Rachael will discuss a new form of pollution — microfiber pollution and solutions to combating this global problem.
The presentation will get underway at 7.30pm, with a Sushi Happy Hour to be held at Harbourfront from 5.00pm to 6.30pm, with dinner opening at 6.00pm.
Tickets cost $10 for adults and free admission for students/children, and are available by calling 294-0204 or visiting BUEI's Oceans Gift Shop.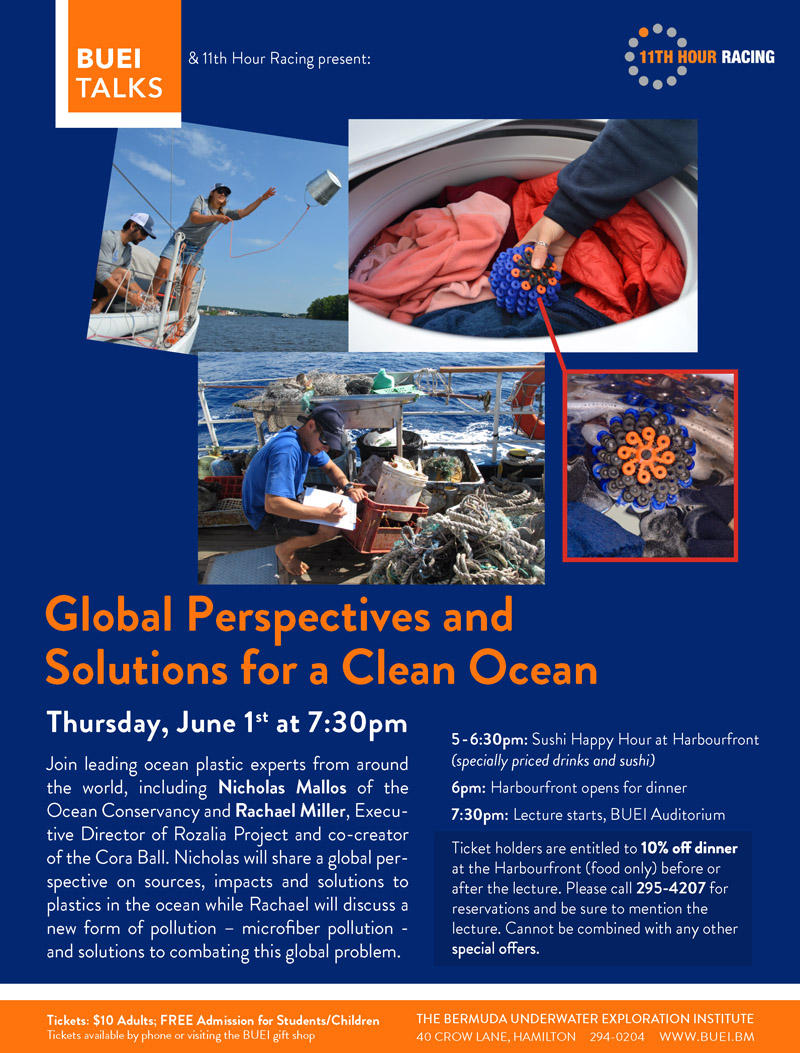 Read More About
Category: All, Environment