St. George's played host to a visiting French Navy vessel recently with the 54.8 metre ship berthing at Penno's Wharf and Bermuda High School for Girls students taking the opportunity to be guided on a tour of the vessel.
According to their website, the "La Capricieuse is the 3rd unit of the series of ten patrollers of the Navy type P 400 for the protection of exclusive economic zones or public service missions.
The ship was launched on October 30, 1984 and admitted to active service on 13 March 1987. It is based in Cayenne, French Guiana.
Their missions include marine surveillance, embargo control, sovereignty actions, rescue at sea, fisheries police assistance, the fight against trafficking, pollution control and more.
Equipment on board is listed as a 40 mm AA gun, a 20 mm AA F2 gun, two 7.62 mm machine guns and amenities. The ship can accommodate 20 passengers with crew including 4 officers, 18 petty officers, 8 quartermasters and more.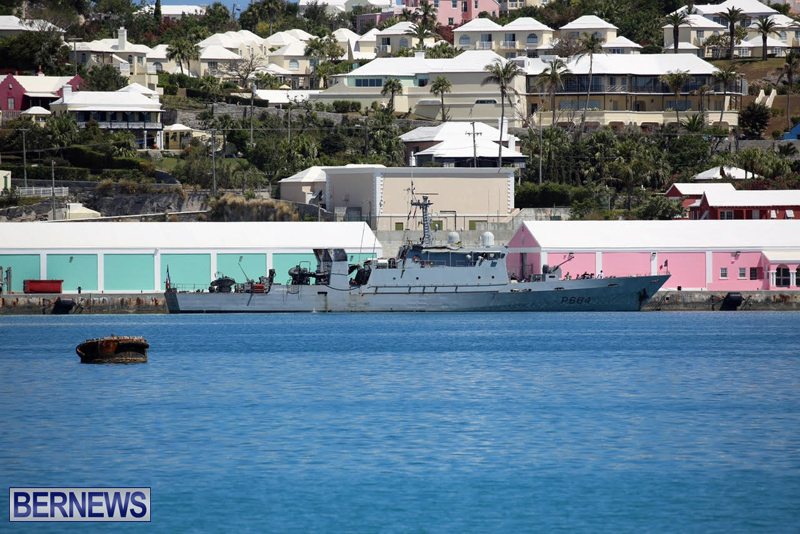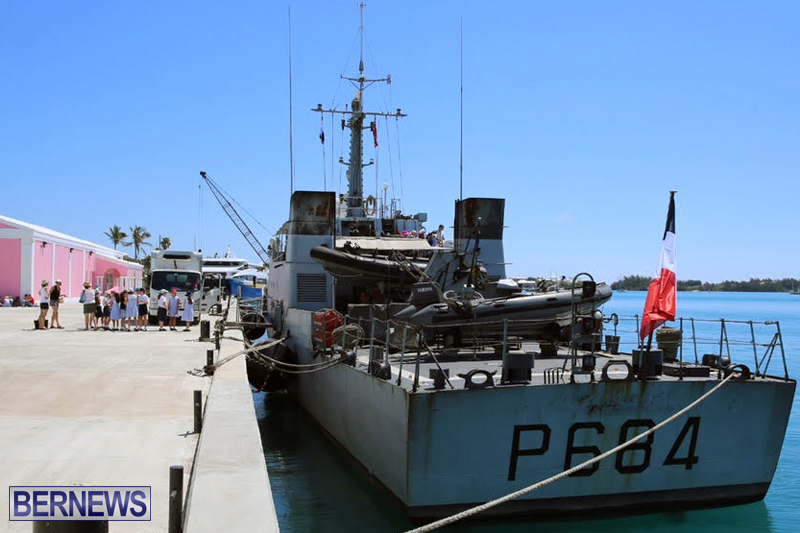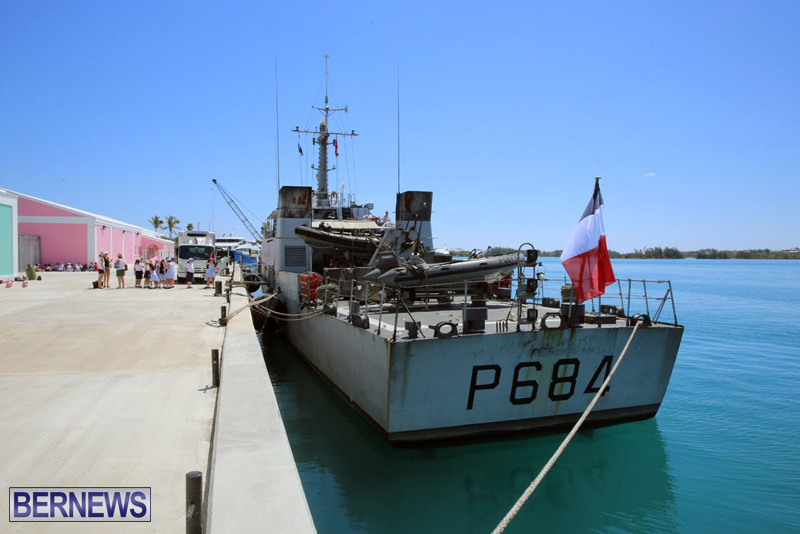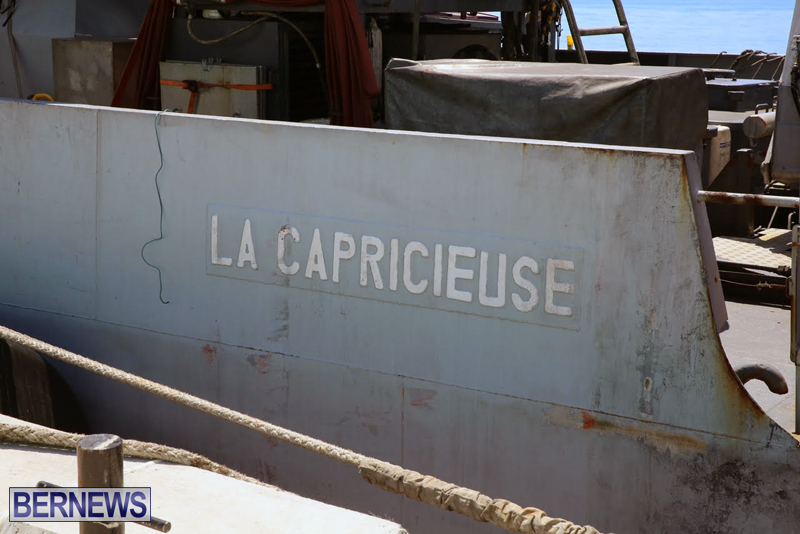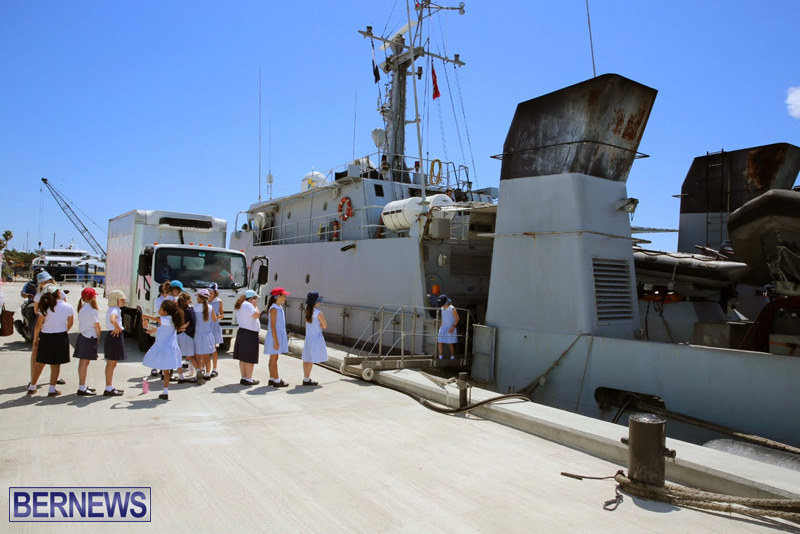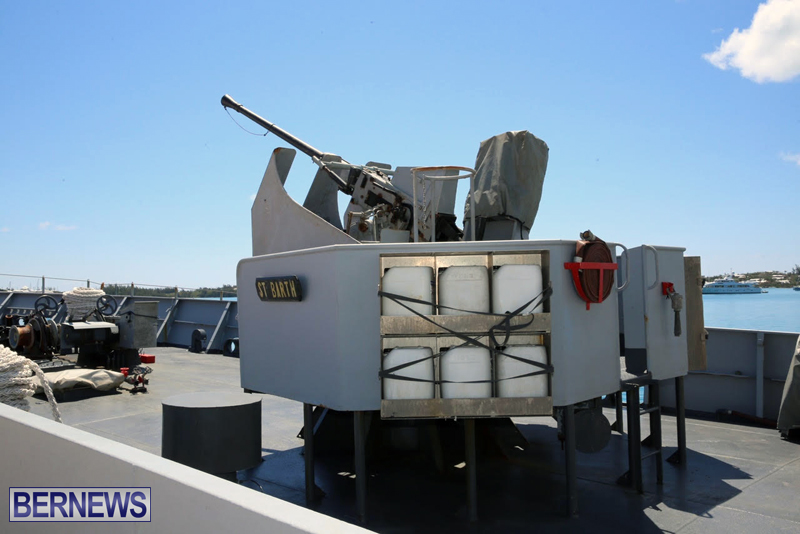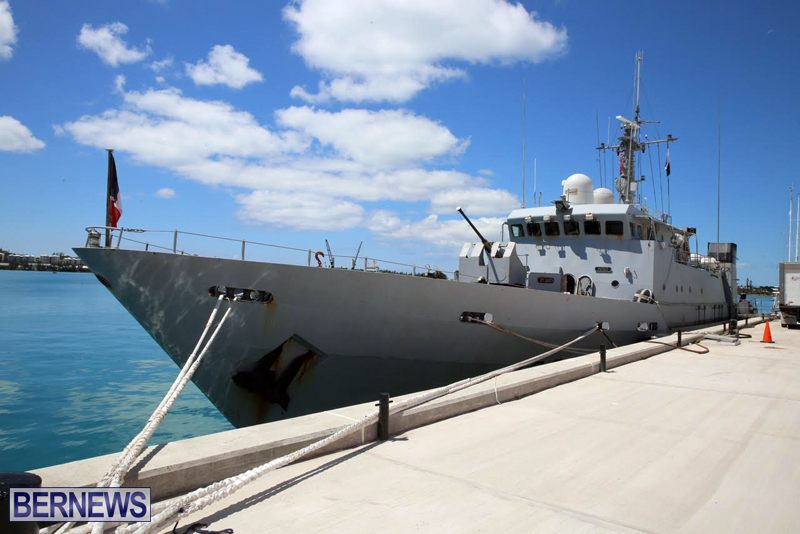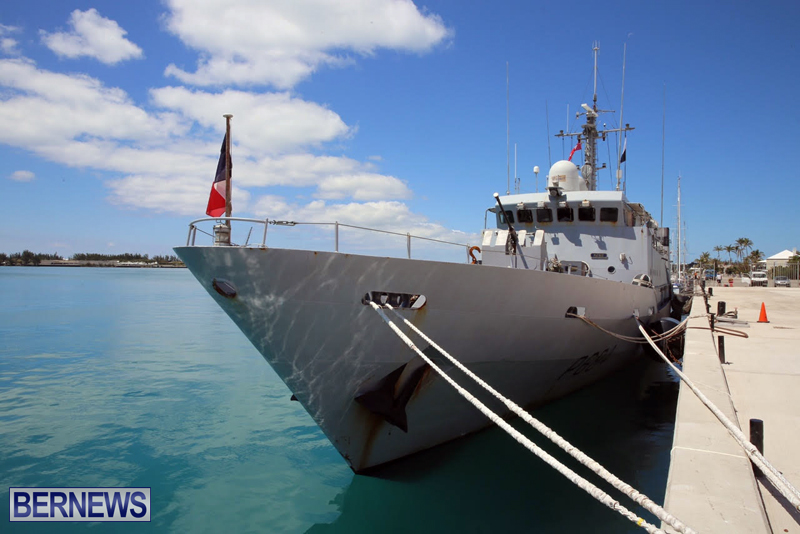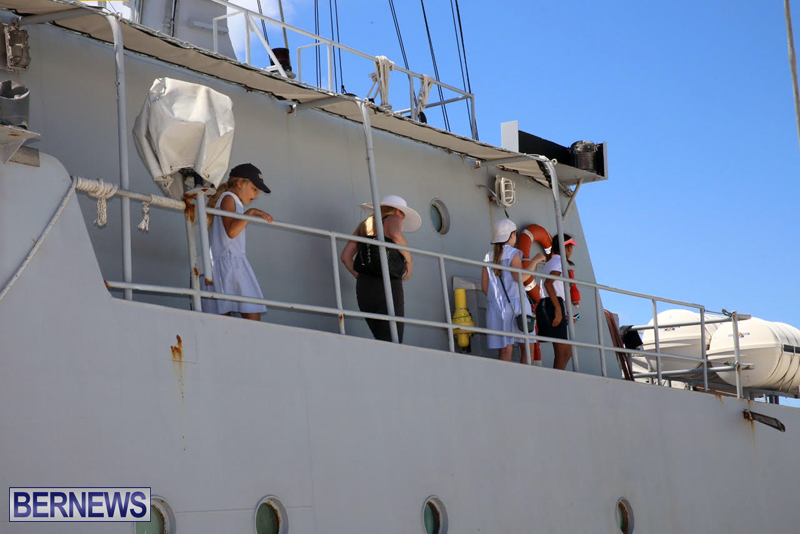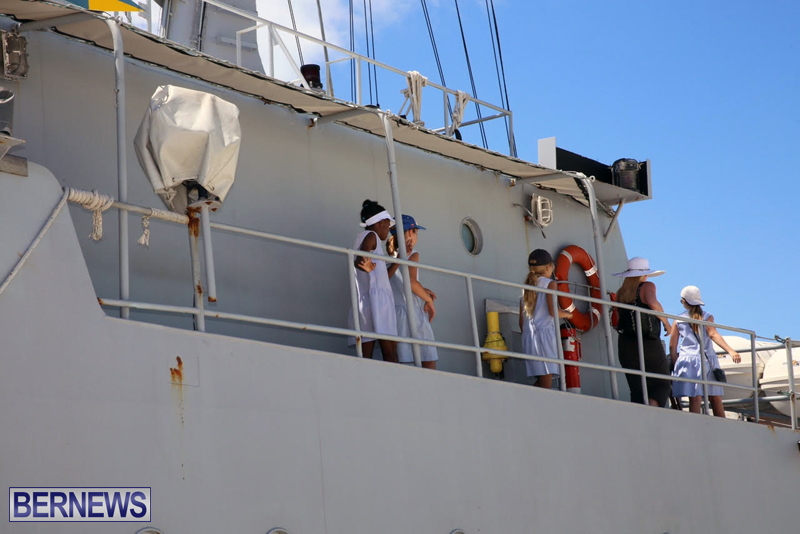 Read More About