This Saturday [July 1], the Association of Canadians in Bermuda [ACIB] will be celebrating Canada's 150th birthday at Warwick Long Bay from 12.00pm to 6.00pm.
Sponsored by Freisenrbuch-Meyer Group, Surface Trends and Hamilton Princess Beach Club, the ACIB says the event will offer Canadian music, Canadian beer, Canadian gear and "lots of Canadians" with prizes, giveaways, drinks, and food, and said they were looking forward to entertaining "all our Canadian, Bermudian and 'everywhere-else-on-the-planet-you-are-from' friends" in celebration of the day.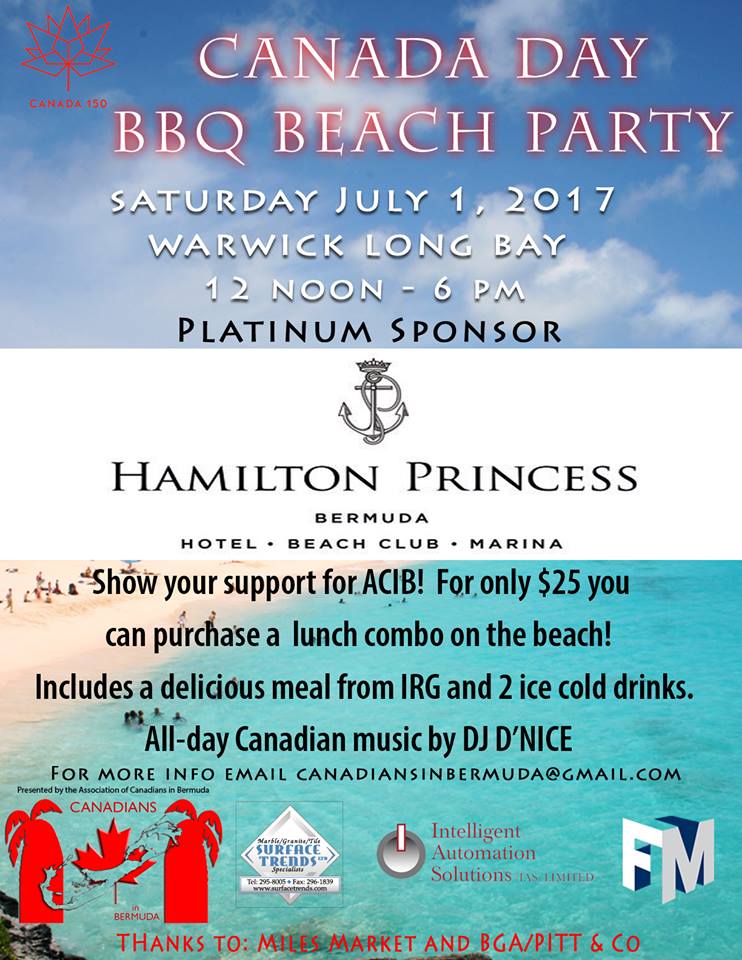 Membership to ACIB can be purchased for $25.
For more information, contact Sarah Murphy-Christopher at caillou_12@hotmail.com.
Read More About
Category: All