The Bermuda Cricket Board [BCB] is congratulating Axis Primary and Middle School MVPS, with the All-Star players set to take part in the Axis Primary and Middle School East vs. West All Star Tournaments tomorrow [June 15] at the National Sports Centre North Field.
The Primary and Middle School teams follow below:
Primary School East
Noah Astwood – St. George's
Jordan Mallory – St. George's
l'Aura Golding – Prospect
Sydney Santos – Prospect
Christia Lugo-Elibox – St. David's
Eva Tuzo – St. David's
Malaya Whitter – Prospect
Ramiah Brangman – West End
Mya Armstrong – Francis Patton
Nizara Pogson – Francis Patton
Anaya Minors – Harrington Sound
Jashay Trott – Harrington Sound
Primary School West
Adriana Argent – Warwick Academy
Sanaa Simmons – Warwick Academy
Thea Teglaard – Saltus
Tyler Kompsch – Saltus
Chiaje Rudo – West Pembroke
Sanaa Berkeley – West Pembroke
Katherine Bean Rosario – West End
Azra Shakir – West End
Vintage Lightbourne-Thomas – Victor Scott
Ziae Castle – Victor Scott
Camia Matthew – Northlands
Camya Matthew – Northlands
Axis Middle School All-Star Teams [Players to report at 2:30pm for a 3:00pm start]
Middle School East
Brianna Ray – Saltus
Emily Hartwig – Saltus
K'Xiyae Gibbons – Dellwood
Chanyce Godwin – Dellwood
Shye Blair-Paynter – Clearwater
Nuzuri Paynter – Clearwater
Jade Smith – Clearwater
Jada Miller – Whitney
Stefanie Francis – Whitney
Kenshae Richardson – Whitney
Caroline Driscoll – Saltus
Jade Johnson – Saltus
Middle School West
Shayla Cann – Warwick Academy
Kree Musson Warwick Academy
Layla Perry Burrows – Warwick Academy
Tayla Horan – Warwick Academy
Samantha Knights – BHS
Rose Simmons – BHS
Nisaiah Berkeley – BHS
Jezhari Talbot – BHS
Zahkari Turner – TNT
Asrael Basden – TNT
Danni Watson – TNT
Dennisha Warner – TNT
BCB CEO, Neil Speight, said, "I would like to thank Axis for their continued support to develop our girl's cricket program. We have many avid young girls in our academy and youth programs that now have a stronger opportunity to shine and progress in our great sport.
"We are looking forward to growing this relationship to continue to provide opportunities for our young female players.
"On behalf of the BCB, I would like to thank Arnold Manders and Emmanuel Faria [BSSF], all the teachers and schools who have supported the league making it a success and to Barritts for providing the drinks for all the Bermuda Cricket Board youth program events including the Axis All-Star games.
"I would like to congratulate the girls selected to take part in the AXIS All-Star games tomorrow, Thursday 15 June, which will showcase some of Bermuda's most talented players and I encourage the local community to come out and support them."
Tayla Horan – 21 runs and 2 wkts for 6 runs – Warwick Academy
Jezhari Talbot – 15 runs – BHS
Jada Miller – 15 runs and 1 wkts – Whitney
Jessie DeBraga – All round performance – Warwick Academy
Brianna Ray – 21 no, 2 catches, 1 wkt – Saltus
Jade Smith – 16 runs – Clearwater
Kenshae Richardson – 2 wkts, a run out, one-handed catch – Whitney
K'Xiyae Gibbons – Dellwood
Christia Lugo-Elibox – St. David's
Sydney Santos – 2 wickets – Prospect
Katherine Bean-Rosario – West End
Camia Matthews – 3 wkts in one over and a catch – Northlands
Tayla Horan, Jada Miller, Kenshae Richardson, Brianna Ray, Camia Matthews, Sydney Santos, and Katherine Bean-Rosario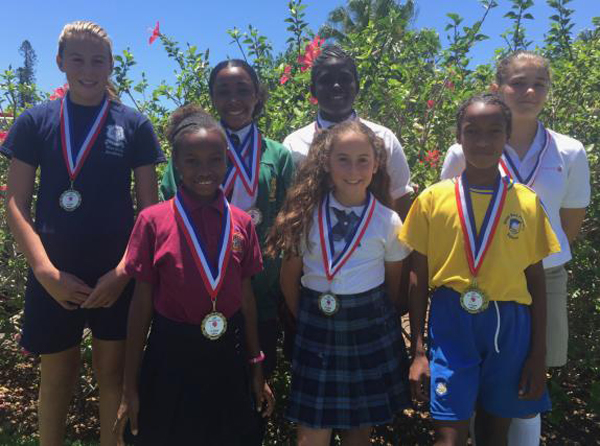 Tayla Horan, Warwick Academy – 21 runs and 2 wkts for 6 runs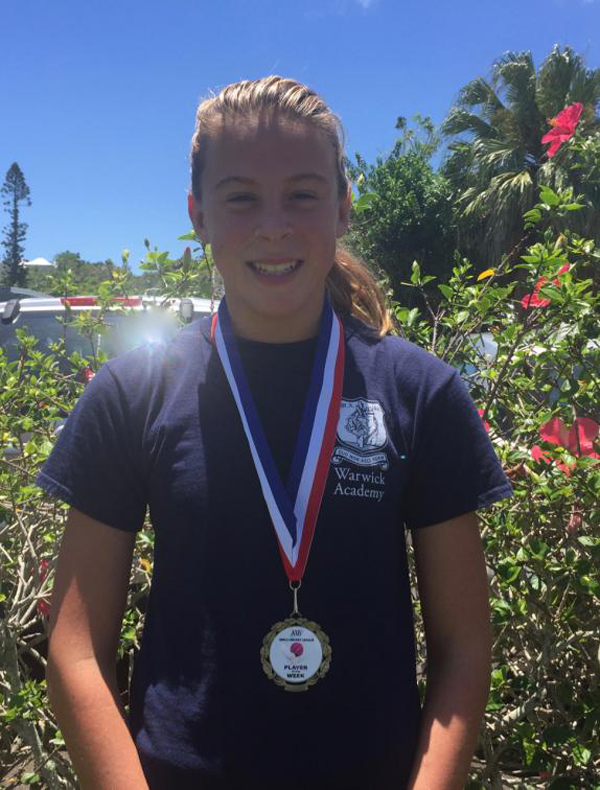 Sydney Santos, Prospect – 2 wickets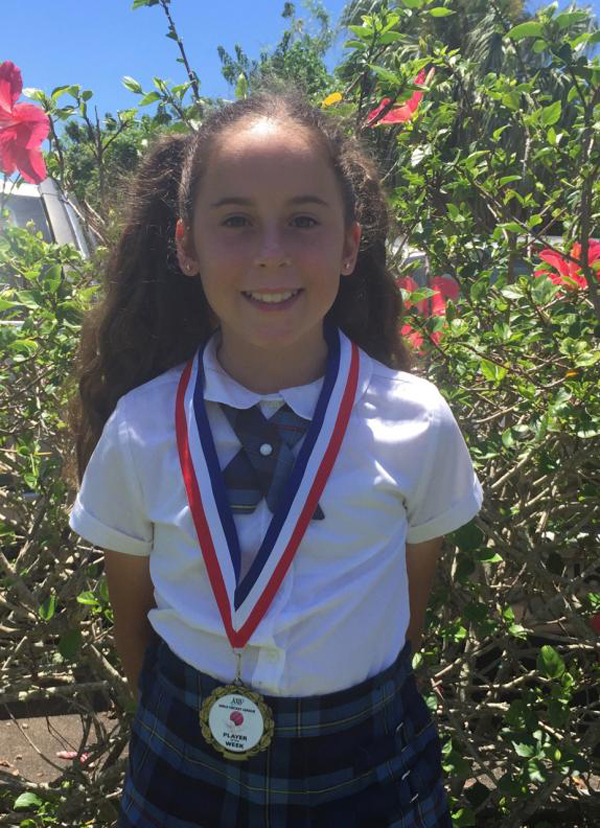 Camia Matthews, Northlands – 3 wickets in one over and a catch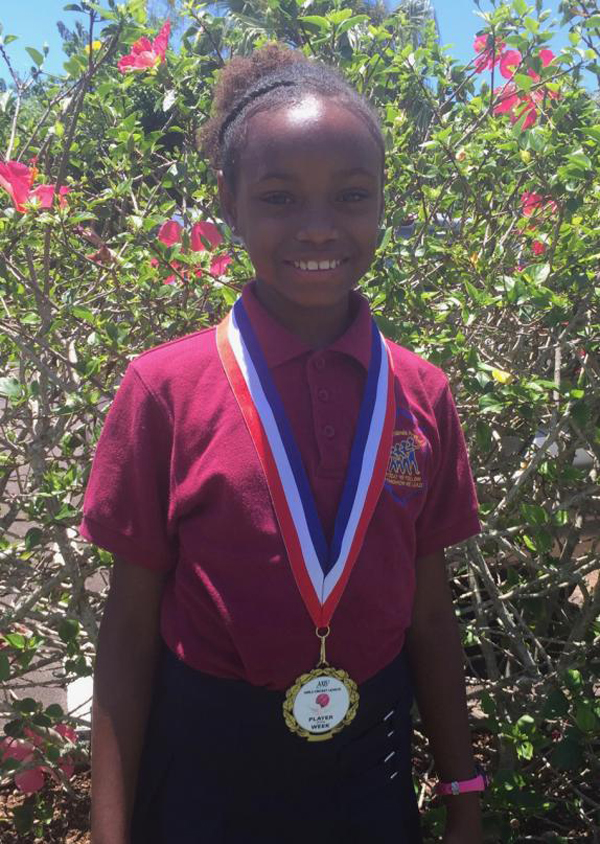 Kenshae Richardson, Whitney – 2 wickets, a run out, one-handed catch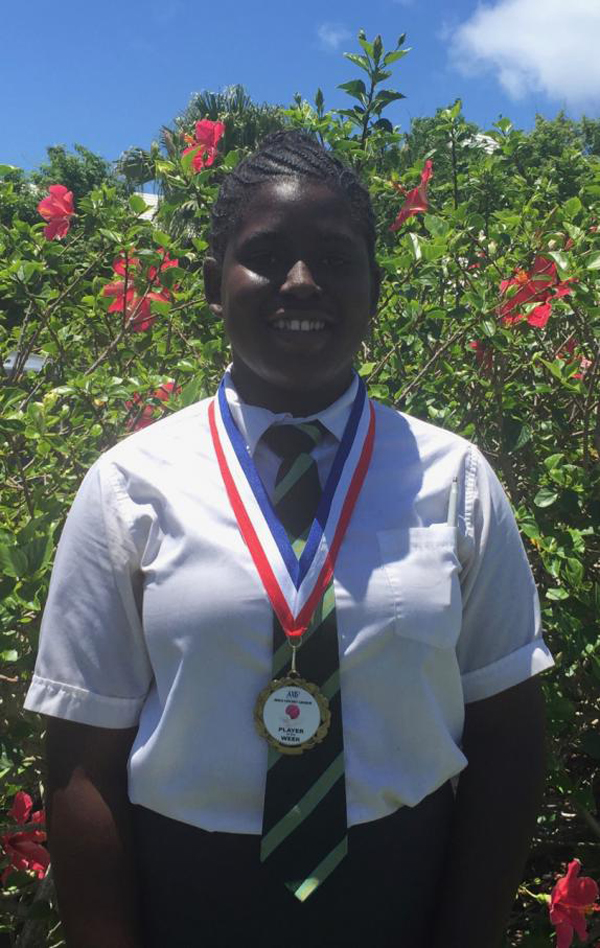 Katherine Bean-Rosario, West End – 20 not out, numerous wickets and catches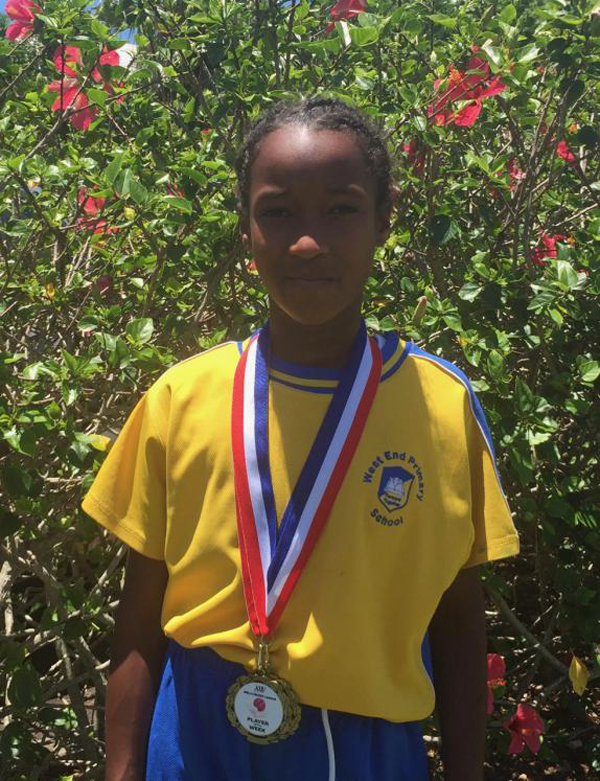 Brianna Ray, Saltus – 21 not out, 2 catches and 1 wicket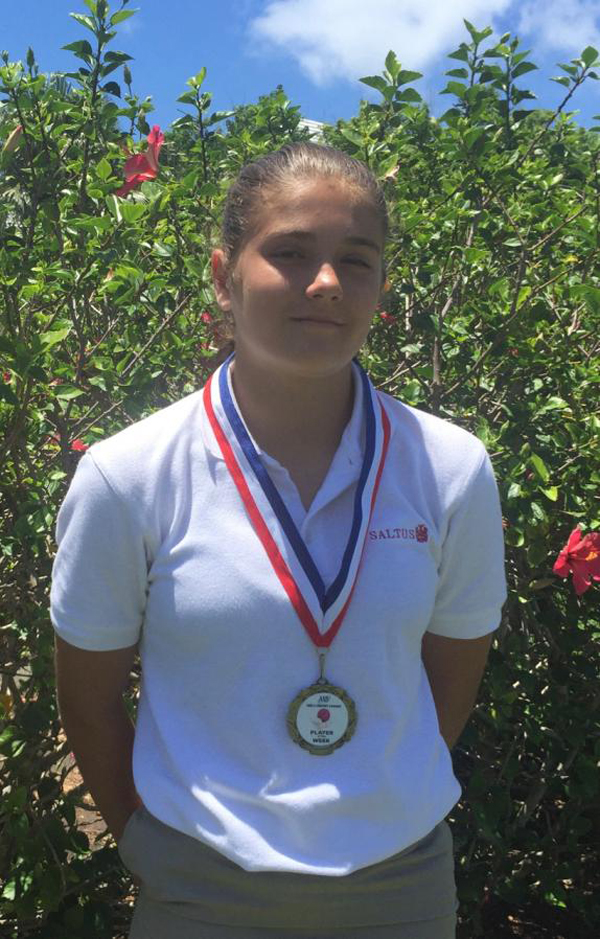 Jada Miller, Whitney – 15 runs and 1 wicket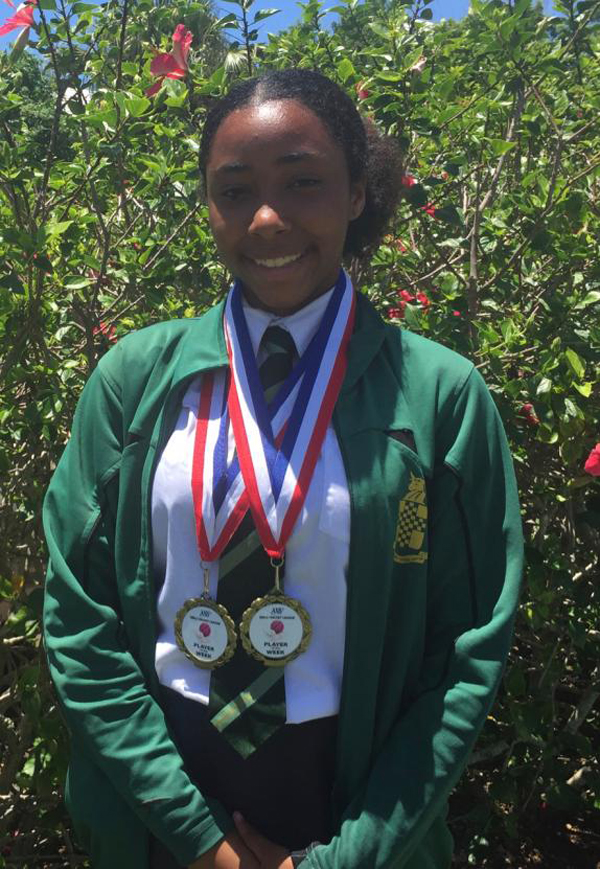 Read More About