On Thursday [June 8], the Church Girl's Brigade celebrated the girls' accomplishments throughout the year, awarding them badges to mark the occasion.
A spokesperson said, "We are currently celebrating our 25th anniversary in Bermuda. Throughout the year we have been doing things to raise funds that will allow us to support local charities in Bermuda such as the Heydon Trust and the Family Centre and our Education Fund for girls entering college or University."
Members of the Church Girl's Brigade wit their awards and certificates: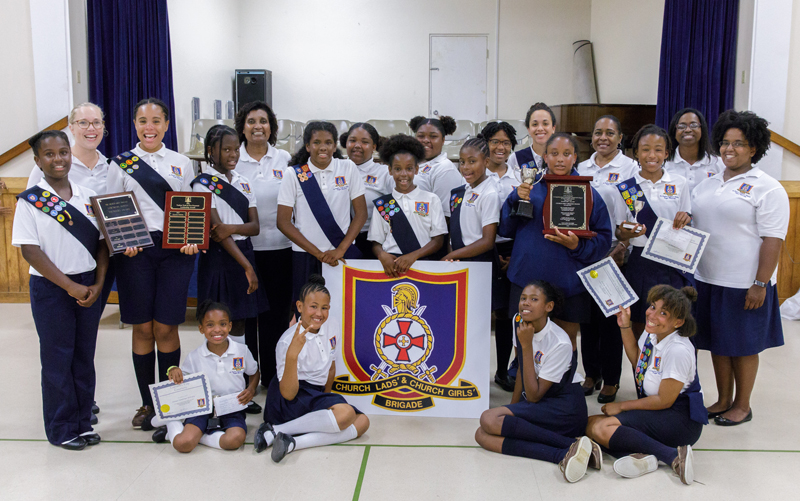 "On Thursday, June 8, we celebrated the girls accomplishments throughout the year and awarded them badges in the areas of church, camping skills, belonging in God's world, and building up God's world, and special awards were given in the area of faith, leadership, courtesy, team spirit and deportment and the most improved girl and all around girl for 2017.
"The leadership award was newly introduced on behalf of two former brigaders, Eva Frazzoni and Tashae Trott."
Michelle Dismont Frazzoni, winner of a $5,000 travel certificate, her daughter Eva Frazzoni & Capt. Joy Symonds of the Church Girl's Brigade: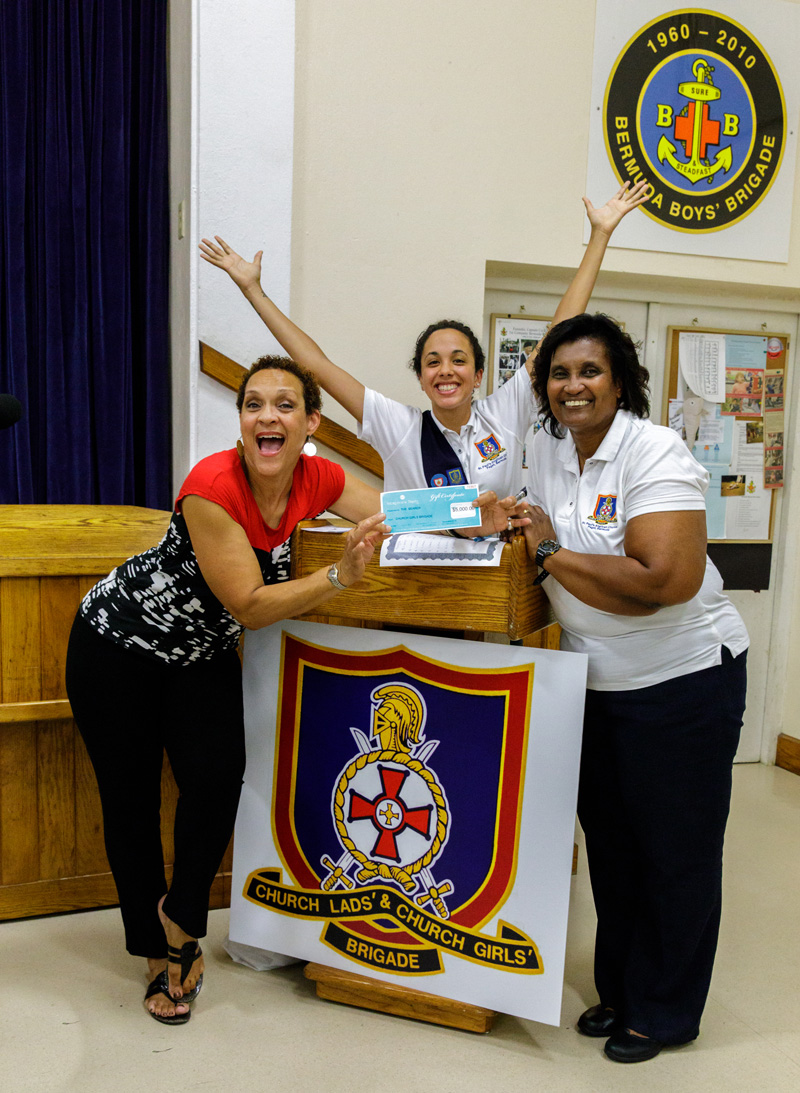 "In addition, the girls had to complete a marching drill presentation to the Washington Post, which is always a highlight for the parents to see as much as who receives the special awards. The night culminated with the draw for the winners from our fundraiser raffle celebrating our 25th anniversary."
Special awardees were Zynesia Nisbett [All Around Girl and Leadership], Loria Packwood [Faith and Five year pin], Catherine Douglas [Most Improved], N'Dera Smith [Team Spirit and Uniform], and Zalaya Cummings Eversley [Courtesy].
Read More About