An exhibition event will take place on Bermuda's Great Sound, the venue for the 35th America's Cup, from 12.00 to 12.45pm on Saturday 17th June when seven J Class yachts will stage an exhibition together on the same waters on which Oracle Team USA and Emirates Team New Zealand will begin their competition in the America's Cup Match, presented by Louis Vuitton.
Sometimes described as the most beautiful sailing yachts ever to grace the seas, the seven J Class yachts in the Great Sound of Bermuda will provide everybody with a majestic sight. Even in their heydays in the 1930's, when they raced in three America's Cups, there was never a fleet of seven J Class yachts on one race course.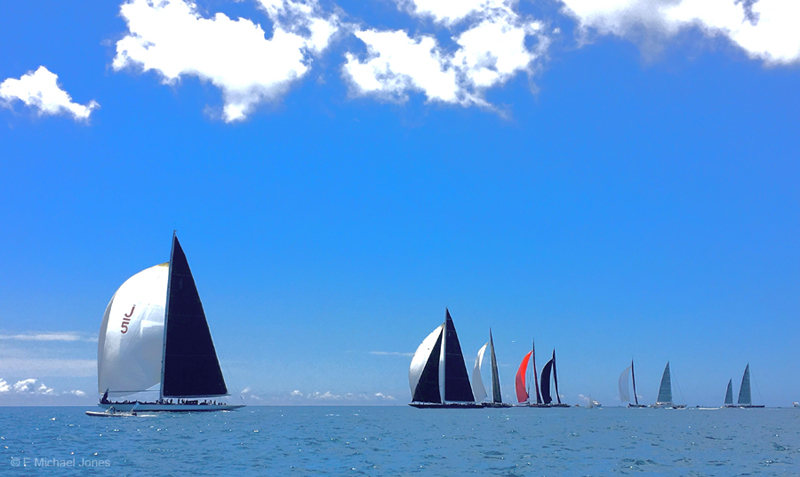 The organisers said, "America's Cup Village ticket holders will be able to see this incredible spectacle from vantage points across the home of the 35th America's Cup.
"In addition, everyone with an America's Cup flag for their privately registered boats is urged to head to the Great Sound before 12.00 to ensure they have the chance to see what promises to be one of the great highlights of the 35th America's Cup, and a truly groundbreaking moment in the history of sailing
The J Class yachts taking part are:
1. JS1 SVEA
2. J8 TOPAZ
3. JH1 LIONHEART
4. JK6 HANUMAN
5. J5 RANGER
6. JK7 VELSHEDA
7. JK3 SHAMROCK
"In addition, the eighth J Class yacht in Bermuda, Rainbow, will also be on display on Saturday morning in the Royal Naval Dockyard's South Basin, allowing spectators heading to the America's Cup Village to take a good look at one of the world's most beautiful yachts."

Read More About