A trailer was recently released for Bermudian director Lucinda Spurling's feature-length thriller titled 'The Mother of all Secrets.'
The movie, filmed in Bermuda, features many of Bermuda's resorts and attractions including the Southampton Princess, Coral Beach, and Harbourfront Restaurant.
It also features renowned actors such as Top Gun star Kelly McGillis, Daytime Emmy winning "Days of our Lives" Kate Mansi and "Real Housewives of New York" star Luann D'Agostino, as well as several Bermudians including Owain Johnston-Barnes, Terlena Murphy and Chardonne Paynter.
Trailer for Mother Of All Secrets:
In the film, US State Senator "Jackson" (Sean Stolzen) goes missing while on vacation in Bermuda with his pregnant girlfriend "Aubrey" (Kate Mansi). It appears he got cold feet and walked out, but Aubrey is convinced there is a darker reason and isn't prepared to give up on her family so easily. Aubrey soon learns that his estranged and manipulative mother (D'Agostino) is on the island and knows a lot more about her son's disappearance than she is letting on.
In an Instagram post from May 26th, Mansi wrote: "I spent a month in Bermuda with a fake baby numb and some pretty incredible people making this movie. I'm most proud that it was the largest female cast & crew I've ever worked with so far."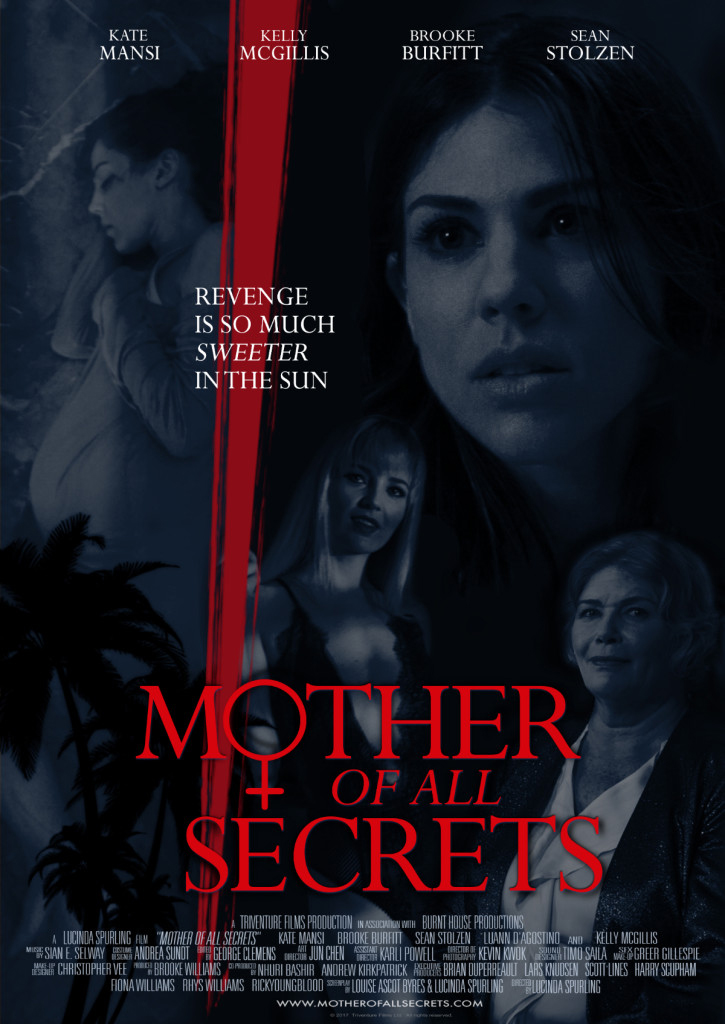 Director Lucinda Spurling is an award-winning Bermudian filmmaker best known for directing the 2006 feature documentary 'Rare Bird' and 2007 documentary, narrated by Michael Douglas, 'The Lion and the Mouse.'
In 2002 she started her own independent film production company 'Afflare Films' whose productions range from commercials, dramas to documentaries for local museums.
Mother of all Secrets will be available later this year. For more information visit www.motherofallsecrets.com

Read More About
Category: All, Entertainment, Films/Movies