Bermudian Adam Johnson is aiming to combine his attachment to the ocean with his desire to protect it as he plans to paddle board around the island, a distance of more than 40 miles, to raise money for the Sargasso Sea Commission.
A keen surfer and adventure racer, Mr. Johnson said, "The ocean doesn't have a voice and I want join with the others who are getting the word out that the Sargasso Sea needs our protection. The Sargasso faces threats from fishing, plastics, shipping traffic and vessel discharge, as well as climate change.
"I have made it my goal to stand up for the Sargasso by standup paddle boarding around Bermuda".
Johnson estimates that he will cover at least 40 miles — possibly more depending on the winds and currents — and will be making more than 50,000 paddle strokes to get around the island. He hopes to complete the adventure in around 10 hours.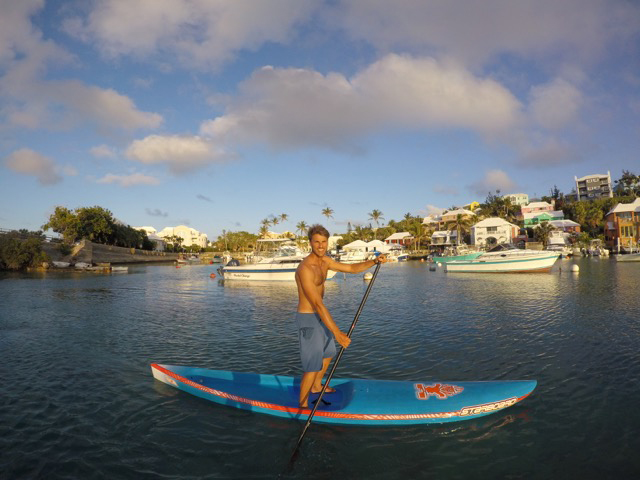 "It's not possible to set a specific date to attempt this as the weather plays such a big part in making the circumnavigation possible," he said. "I am looking carefully at the weather forecasts and hope to find a day where the weather cooperates sometime in the next two weeks.
"I grew up surfing and sailing and I love anything that connects me with the water. When you talk to people about conservation of the sea, sometimes their eyes glaze over. So I needed to find something that would get some attention, something that hadn't been done before and something that I hope will inspire others to join me in preserving our ocean environment".
Mr. Johnson will be working with Look Bermuda and Starboard Paddle Board Company to produce a short movie of the challenge, highlighting the need to protect the Sargasso Sea.
Mr. Johnson has set up a fundraising page and says he "encourages and appreciates support to help him reach his goal of raising $10,000 for the Sargasso Sea Commission."
Read More About