There are three new exhibits opening at the Bermuda Society of Arts (BSoA) in City Hall on Friday, July 7th.
Showing in their Onions Gallery is 'Practice What You Teach' displaying works by teachers from primary, middle and senior schools in various mediums.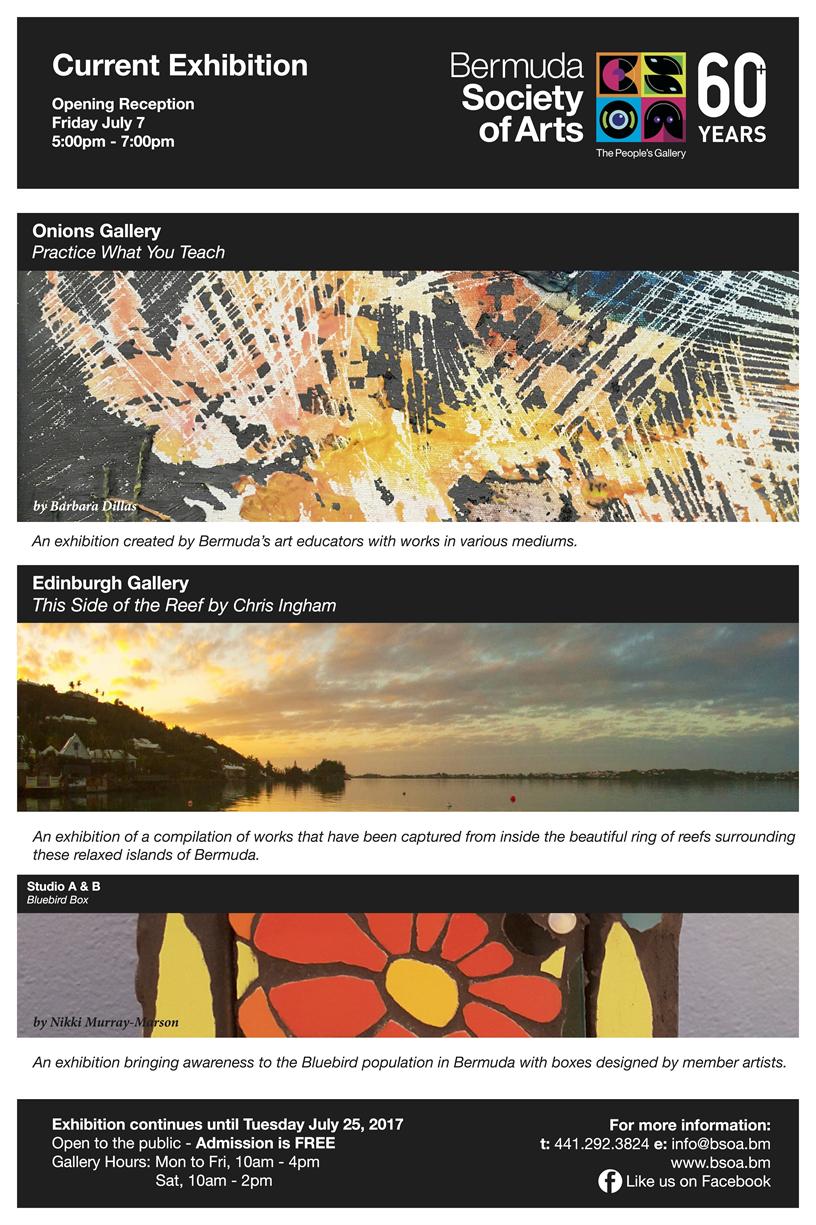 In their Edinburgh Gallery, they will be displaying 'This Side of the Reef' by artist Chris Ingham. This is Chris's first exhibition at BSoA. He describes his exhibit as "a compilation of work that has been captured from inside the beautiful ring of reefs surrounding these relaxed islands of Bermuda. This show has been put together for your visual pleasure, hopefully leaving you with an appreciative smile.
"This will be my final show on Bermuda landscapes," he adds. "I am changing subject matter in the hope that it leads me on an amazing adventure along a new path with a new perspective in my exploration of photography."
In Studios A & B they will be exhibiting 'The Bluebird Box Exhibition' a project created with the intention of bringing awareness to the Bluebird population in Bermuda. This exhibition will consist of decorated bluebird boxes by various artists.
The opening reception will be from 5-7pm on Friday, July 7th at the Bermuda Society of Arts (BSoA), City Hall.
Opening hours at BSoA are from 10.00 am to 4.00 pm, Monday to Friday, and from 10.00 am to 2.00 pm on Saturdays. These exhibitions will run until Tuesday, July 25th.
Admission is free, although donations are appreciated, and all are welcome.
For more information, contact 292-3824 or bsoa@ibl.bm, or visit www.BSoA.bm 
Read More About
Category: All, Entertainment