The Bermuda Underwater Exploration Institute [BUEI] is set to present 'Churchill,' on Sunday [Aug 27] at 5.15pm in the Tradewinds Auditorium at BUEI.
The event poster says, "Ninety-six hours before the World War II invasion of Normandy, British Prime Minister Winston Churchill, fearful of repeating the invasion of Gallipoli in 1915, attempts to stop the planned invasion of Normandy.
"Only with the support of his wife, Clementine, can the prime minister avoid physical and mental collapse as he struggles with his severe reservations over Operation Overlord and his increasingly marginalized role in the war effort."
Trailer for Churchill: 
On the film, Jonathan Pile from Empire said: "A fascinating but flawed portrait of a fascinating but flawed man… It's a surprise Churchill isn't being held back until awards season."
Tickets cost $15 for adults and $10 for students, and are available by calling 294-0204 or visiting BUEI's Oceans Gift Shop.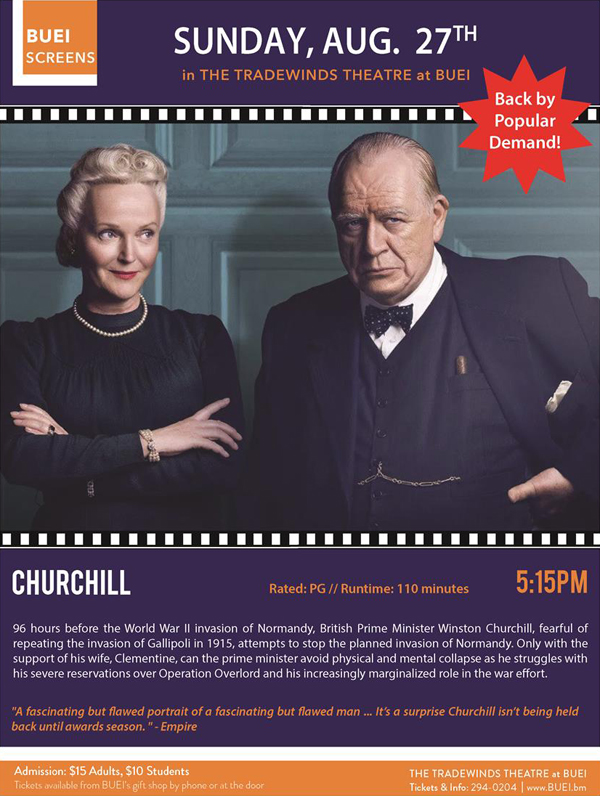 Read More About
Category: All, Entertainment, Films/Movies